Hello Sunshines, I hope you are all staying safe and well?! Today I am super excited to be sharing my review of the wonderful and hugely thrilling; The Man In Room 423 by Catherine Curzon and Eleanor Harkstead. This book is as enticing as the gorgeous cover, so grab that cuppa and what's left of the Easter egg and enjoy!
In a heady cocktail of passion and poison, who can you really trust?
When Lizzie Aspinall and her sister meet for cocktails in a high-rise bar, the last thing she's expecting is to spend the night in the arms of the nameless man in room 423. As a one-night stand with a stranger turns into a steamy affair with a dedicated detective, Lizzie finds herself in the sights of a stalker.
Ben Finneran has spent ten years pursuing a ruthless serial killer who poisons victims at random before disappearing into the shadows. He wants to believe that the attraction he and Lizzie share is just physical, but when they find themselves falling for each other, is Ben unwittingly leading a murderer straight to her door?
Pursued by the past and threatened by the present, who can Lizzie and Ben really trust?
Reader advisory: This book contains scenes of violence, murder and attempted murder. There is a scene of public sex, and scenes involving gaslighting and references to a past emotionally abusive relationship.
Review
I have to mention one thing first before any other waffle begins; The cover!! I adore this cover, isn't it striking? I am in love with it! I love the simplistic yet alluring design which is certainly eye-catching, with it's a subtle nod to certain aspects of the story. Very nicely done, bravo to the art department!
It is always an exciting and thrilling moment when I open the page of a brand new Curzon Harkstead story, I am always full of awe and wonder of the story before me; whether it's another episode of the Captivating Captains series or a Romantic Suspense. I am never disappointed! In fact, I very rarely read the back blurbs anymore, in my view these two can do nothing wrong in my eyes, if it has Catherine and Eleanor's names on the cover, then you know I'm going to read it. I know that no matter what is happening in the world, I am going to be transported away and all cares and stresses will melt into the near distance.
The Man in Room 423 is a lot darker in tone than other books from the dynamic duo, but I loved, loved, loved the edgier and adult feel about it. I can only describe it as that expectant thrilling feeling that you would usually get from watching the latest episode of your favourite crime drama such as Happy Valley/Midsomer Murders or Bergerac only with a wee bit more romping in the undergrowth ….or in this case; hotel room, not to mention other more risqué places.
I suppose, I should say something about the actual story instead of bleating on, because you NEED to meet Ben….and Lizzie, best not forget her!
Interior designer; Lizzie Aspinall isn't known for being reckless or a risk-taker, yet when she is having drinks with her sister; Donna in a wine bar, and looks out of the window to see a sexy as sin man in the window of a room in the hotel opposite inviting her across to spend a hot and very steamy night with him, well she can't say no.
Yes, it's unwise, yes she may be heading into trouble, but she can't deny that the thought of rolling around a hotel bed with this man who unashamedly strips for her, is making her blood boil with lust and to be honest where this particular man is concerned, ignoring his blatant mimed sexy seduction through the window would be downright rude.
So our Lizzie enjoys a rampant sex-a-thon with her unknown handsome gent…and by Jove is that hot or what? Phew, I'm feeling a flustered swoon coming on …an amazing one-night stand turns into having an affair with the most dashingly well dressed, saucy detective a woman could ever meet.
Think Mr Reece from Person of Interest and you will have an idea of what I mean when I say; dashing 'Man in the Suit' ….Swoon!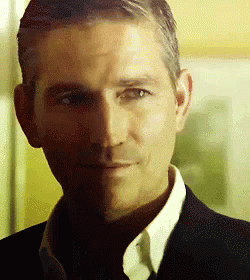 Lizzie is a fabulous character, she has been a little downtrodden by those around her. She has lost a little confidence in herself, she is always careful and not one to take risks – or as those who have squashed her for so long call her; boring, how dare they!! Well, that is until she sees a certain dreamy nearly naked detective in a window, from that one night the inner passion and sexiness comes out. Our gorgeous Ben unlocks the side of Lizzie she has hidden away, don't you just love a man who actually sees the woman for who she is?
DCI Ben Finneran is in Manchester on the trail of an evil serial killer who notoriously likes to poison his victims and spread fear far and wide. Ben has been chasing this criminal for ten long years and now he has the chance to bring the murderer he as obsessed over for a good portion of his career to justice. Yet a chance meeting with a beautiful woman changes everything not just for Ben and his life, but also for the case as things start becoming increasingly dangerous for all.
If this is what DCIs are like, phew; I may need to commit a crime…if this gorgeous, waist-coat-wearing silver fox wishes to arrest me, then I'm more than happy to comply 😉
Before I go on, I have to share this, for no other reason than it made me smile and melt a little when I read it…
Lizzie smiled at him tenderly. She whispered close to his ear, "I love you."
"I've waited ten years for you and I didn't even know it. " Ben told her, bringing his hand up to caress her face. "I love you too Ms Lizzie Aspinall."
They kissed, slow and tired until they finally fell asleep in each other's arms.
Ben is so determined to catch this villain, that there is a pang of past guilt and weariness laced with love and passion. He is a copper through and through. He knows his job, he is good at his job and he has a great copper's instinct, whether that is in pursuit of a criminal or in the bedroom. He is just marvellous! He is always selfless, protective, fiercely loyal, very funny and yes, I have said it once but I'll say it again; he is as sexy as hell and then there is a real sadness about him that makes you want to hug him tight.
I love the chemistry between Ben and Lizzie, there is a buzz, a shimmer in the air that crackles around them. Their relationship starts with a bang and sets off at lightning speed (a lot like the entire book itself). They both bring something to the relationship that the other needs in their life. Lizzie is the bright spark, the happiness and the companionship Ben needs, whereas he is the honest, protective and passionate that she needs to really be herself. They are a match made in heaven and are so perfect for each other.
This book has a great cast of characters, from the two brilliant leads to the secondary characters, each one brings something vital to the story, whether you loved them or booed and hissed at them they all have an impact. I especially liked Ben's boss, DCS Worthington, he is a real hoot and makes me think of a cross between Columbo and Vera. He only makes a few brief appearances, yet he stole every scene.
This is Catherine and Eleanor's second romantic suspense novel, and I love it just as much as the first (maybe a little more, if I am being perfectly honest) that first book; The Colour of Mermaids was emotionally character-driven; there was a lot of angst and deep despair, which completely hooked you. This one is all about the suspense element, it's all about the plot with the romance between Ben and Lizzie flawlessly riding alongside, which makes for a perfect and undoubtedly epic love story with a twist.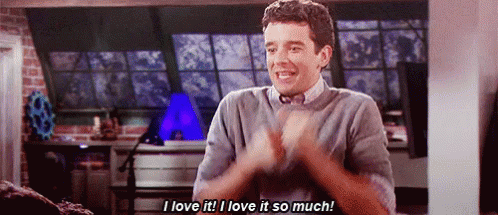 The Man in Room 423 is a striking, utterly fascinating and addictive reading. I flew through the pages and read it in two days flat, I thoroughly enjoyed getting to know the character's, blushing profusely at those very saucy scenes and following the intricately written plot, which had me hooked right up until the villain is revealed. This is thrilling, seductive and seriously sexy. If I was a nail-biter I wouldn't have any fingernails left, this book is gripping from the start. There are twists and turns, an explosive ending when we find out 'who dun nit which was a real shocker.
I absolutely loved it, perfect escapism!
This was an Arc copy via the authors, which I voluntarily reviewed. Thank you, Catherine and Eleanor! Xx
The Man in Room 423 is to be released on 5th May and can be pre-ordered now, and I cannot recommend that you grab it when you can, it's a doozy!