Uncategorized
Hello Sunshines and happy Burns Night to my lovely Scottish friends and followers!
I have previously written a couple of Burns Night posts and I could have very easily just re-shared them with all to celebrate Burns Night. But, to be honest, after re-reading them I found them lacking, so I have picked out the best bits and like a patch-work quilt I have sewed them all together which I am hoping makes for much more enlightened reading for you all, I hope you like it.
What is Burns Night?
I'll give you a bit of a low down, from the perspective of a Sassanach – get what I did there?
Burns Night is a National Scottish grand supper which celebrates the life of Scotland's very own Bard; Robert (Robbie/Rabbie) Burns, which is always held on his birthday of 25th January. From what I have found in my research the actual day itself went through a bit of a transition, at one point there was a bit of a debate as to when Robert was actually born. There were some who thought his birthday was the 29th January, that was until someone found his birth record; which apparently was either lost or misplaced, then eventually found in the parish records which gave the date as the 25th.
I always knew to dig through old archives and parish records was a good thing!
***
Robert Burns, A History
Robert Burns' acquaintances held the very first Burns Night supper on July 21, 1801, on the fifth anniversary of his death, and they gathered in Burns Cottage; Ayrshire, Scotland. As I said above, the date was later changed to January 25 to mark his birthday. Burns Night suppers are now held by people and organizations with Scottish origins worldwide, particularly in Australia, Canada, England, and the United States.
Robert Burns, also known as Rabbie Burns, the Bard of Ayrshire and various other names and epithets, was a Scottish poet and lyricist. He is widely regarded as the national poet of Scotland and is celebrated worldwide.
Robert was born in Alloway, Scotland, on January 25, 1759. He died in Dumfries, Scotland, on July 21, 1796. He wrote many poems, lyrics and other pieces that addressed political and civil issues. Perhaps his best-known work is "Auld Lang Syne", which is sung at News Years Eve celebrations in Scotland, parts of the United Kingdom, and other places around the world. Burns is one of Scotland's important cultural icons and is well known among Scottish ex-pats or descendants around the world. He is also known as: "Rabbie Burns"; the "Bard of Ayrshire"; "Scotland's favourite son"; and in Scotland "The Bard".
***
Burns Night Symbolism
The Scottish flag is often displayed at Burns' Night celebrations. It is known as the Saltire and consists of a rectangular blue background with thick white bars on the diagonals. The diagonals form a cross that represents Saint Andrew, the patron saint of Scotland.
At Burns' Night events, many men wear kilts and women may wear shawls, skirts or dresses made from their family tartan. A tartan was originally a woollen cloth with a distinctive pattern made by using colours of weft and warp when weaving. Particular patterns and combinations of colours were associated with different areas, clans and families. Tartan patterns are now printed on various materials.
***
The Burns Night Supper
Burns Suppers can either be formal or informal affairs, all dependant on who is attending, I suppose. All will include Haggis, Scotch Whisky and recitations of Burns poetry. A traditional Burns Night Supper usually follows the old running order, even though it does depend hugely on the gathering, a smaller more informal supper may not be as rich in historic traditions as the more formal gathering which I will be sharing below. But that doesn't mean a more informal supper isn't a brilliantly jovial and entertaining event, because from what I can gather no matter which you attend you are going to have a fabulous night.
I really need to get myself to a Burns Night Supper, because they sound amazing!
Piping In The Guests
A big Burns Night supper calls for a piper to welcome guests, at more formal events, the audience will always stand to welcome all arriving guests as the piper plays until the high table or hosts are ready to be seated, which will welcome a round of applause from the guests.
Chairman/Woman's Welcome
The Chairman/woman – Notice what I did there, why should it always be a Chair 'man'?/ host or organiser will warmly welcome and introduce the assembled guests and the evening's entertainment.
The Selkirk Grace
A short but important prayer will be ready to welcome in the meal, The Selkirk Grace is also known as 'Burns' Grace at Kirkcudbright'. The prayer/poem is often printed in English, but will usually be recited in old Scottish Gaelic.
I am hearing Jamie Fraser's Scottish burr at this very minute, and swoon! 😉
Some hae meat and canna eat,
And some wad eat that want it,
But we hae meat and we can eat,
And sae the Lord be thankit.
***
Piping In The Haggis
I love this part of the supper, and definitely, think all of my food needs to be brought in on a silver platter accompanied by a piper – anyone else?
Guests will normally stand to welcome the dinner's star attraction, which will be delivered on a silver platter by a procession which will comprise the chef, the piper and the person who will address the Haggis. I love that; Address the haggis! A whisky-bearer will also arrive to ensure the toasts are well lubricated. During the procession, guests clap in time to the music until the Haggis reaches its destination at the high/hosts table. The music stops, everyone takes their seats and wait in anticipation of the address 'To the Haggis'
Address To The Haggis
The honoured reader now seizes their moment of glory by offering a fluent and in some cases entertaining rendition of 'To The Haggis' The reader will have their knife poised at the ready then on cue cut the casing along its length, making sure to spill out some of the tasty gore within. It is now said that before the Haggis is piped in the chef or reader will make a tiny slit in the skin which will allow all the built-up steam to escape as they have been cases of people becoming scalded with bits of Haggis juices and food by over-enthusiastic reciters. Ad a trip to the first aid kit will definitely spoil all the fun. Again once the pipes have piped, the recital been read and the Haggis been sliced another round of applause will go up before the meal starts.
Toast To The Haggis
The audience will then gather together and as one will make a toast to the haggis. They will all raise their glasses and shout: The haggis! Then it's time to serve the main course with its traditional companions, neeps and tatties. In larger events, the piper again leads a procession carrying the opened haggis out to the kitchen for serving; and all the while the guests will clap as the procession departs.
Fair fa' your honest, sonsie face,
Great chieftain o' the puddin-race!
Aboon them a' ye tak your place,
Painch, tripe, or thairm:
Weel are ye wordy o' a grace
As lang's my airm.
The groaning trencher there ye fill,
Your hurdies like a distant hill,
Your pin wad help to mend a mill
In time o' need,
While thro' your pores the dews distil
Like amber bead.
His knife see rustic Labour dicht,
An' cut you up wi' ready slicht,
Trenching your gushing entrails bricht,
Like ony ditch;
And then, O what a glorious sicht,
Warm-reekin, rich!
Then, horn for horn, they stretch an' strive:
Deil tak the hindmaist! on they drive,
Till a' their weel-swall'd kytes belyve,
Are bent like drums;
Then auld Guidman, maist like to rive,
"Bethankit" hums.
Is there that o're his French ragout
Or olio that wad staw a sow,
Or fricassee wad mak her spew
Wi' perfect scunner,
Looks down wi' sneering, scornfu' view
On sic a dinner?
Poor devil! see him ower his trash,
As feckless as a wither'd rash,
His spindle shank, a guid whip-lash,
His nieve a nit;
Thro' bloody flood or field to dash,
O how unfit!
But mark the Rustic, haggis fed,
The trembling earth resounds his tread.
Clap in his wallie nieve a blade,
He'll mak it whistle;
An' legs an' arms, an' heads will sned,
Like taps o' thristle.
Ye Pow'rs wha mak mankind your care,
And dish them out their bill o' fare,
Auld Scotland wants nae skinkin ware
That jaups in luggies;
But, if ye wish her gratefu' prayer,
Gie her a haggis!
The Meal
The meal will be served and then devoured while in the background music will play, not as though the music will be heard over the clamour of utensils on dishes and people talking and all out having a jolly good time. Or like me who once there is food in front of me, dive on it like a starving jackal before anyone else gets it – or maybe that is just me? I never did say I was refined. The traditional meal will consist of the following:
Starter of traditional cock-a-leekie soup, which is followed by the Main course of Haggis, neeps & tatties. Then there is the Sweet course which consists of Clootie Dumpling (a pudding prepared in a linen cloth or cloot) or Typsy Laird (a Scottish sherry trifle). A Cheeseboard with bannocks (oatcakes) and tea/coffee follow.
The Drink
Off course it is of no surprise that liberal lashings of wine/ale and whisky will be served with dinner and it's often customary to douse the haggis with a splash of whisky sauce, which will be made with neat Whisky, no watered down trash for Burns Night.
Entertainment
The entertainment, just as with the whole meal itself is one of tradition, each part of the entertainment will follow a well laid out plan. Directly after the meal first entertainer will be a singer or musician performing Burns songs such as; 'My Luve is Like a Red, Red Rose' or 'Ae Fond Kiss' and 'Then We Sever'. Alternatively the entertainers could recite one of Burns poems.
The Immortal Memory
This part of the entertainment will see the keynote speaker take to the stage and deliver an oratoration on the life of Robert Burns. The speech usually has a touch of the serious; such as Robert Burns politics, life and religion but there will also be sparkling wit which will paint a picture of Scotland's beloved Bard. At the finale of the speech the speaker will conclude with the toast; To the Immortal Memory of Robert Burns!
Toast to the Lassies
Once all the toasting of the Bard is done with, the next part of the entertainment is what people call the 'humorous highlight of any Burns Night' which is designed to praise the role of women in the world today. The toast will be given accompanied by a selective quotation from one Burns' works and will always be in positive light towards the women, once the speech is done the speaker and men at the supper will toast the women, raising their glasses and say; To the Lassies!
I love that part of the whole meal.
Auld Lang Syne
After a bit more speeches and dependant on whether the supper is formal or not, there will be a some traditional dancing – an all-round shin-dig is called for at this point the supper will close with a rendition – if a slightly drunken rendition of Auld Lang Syne.
***
There you go, a brief look into the Burns Night Supper.
I hope everyone who is attending a Burns Night Supper has an amazing night, but before I go here's Jamie Frasier, for no other reason then he is the hottest thing that has come out of the Highlands. 😉
Hello Sunshines, I have the huge pleasure to be today's stop on this wonderful blog tour for; The Shop Girls of Harpers by Rosie Clarke. Not only will I be telling you all about this wonderful book, but I also have an exclusive excerpt which I know you will love. So settle in, grab a cuppa and enjoy.
The Shop Girls Of Harpers by Rosie Clarke
Publication date: December 3, 2019
Publisher: Boldwood Books
Format: Paperback/Ebook/Audiobook
Genre: Historical Fiction/ Saga
'Brilliant read. Wonderful characters that draw you into Harpers world. Thoroughly enjoyable.' Kitty Neale
1911 – The beginning of a brand new series for No1 bestselling author Rosie Clarke, Welcome to Harpers of Oxford Street.
When Sally, Beth, Margaret and Rachel meet at a job interview for the wonderful new store in Oxford Street they have no idea they will become lifelong friends.
When all four girls are lucky enough to be selected as sales staff their exciting new adventure begins.
Join them as they overcome heartbreak and grief, find love and happiness and remain united in their friendship, whatever life throws at them.
***
What readers are saying about The Shop Girls Of Harpers
'A lovely book to read and the first of a new series with characters that blend so well and a great story of friendship, family and love. Well worth 5*'
'A lovely read first in a new series, looking forward to the next. English saga writing at its best: wonderful characters, emotional, warm, lovely, highly recommend'
***
Exclusive Excerpt
Chapter 1
Beth took a deep breath as she crept past her aunt's front parlour that sunny but cold morning in March 1912, but the harsh voice stopped her before she could reach the back door. She sighed and went to the parlour door, where Aunt Helen was busy at her sewing machine, her left foot working the black metal treadle in a steady rhythm.
'Let me look at your shoes before you go,' her aunt commanded without looking up. Beth smothered her anger, her blue-green eyes smouldering with suppressed passion. She was a woman, not a careless child, and would hardly leave for such an important appointment with dirty shoes. They were smart shoes that fastened with two buttons at the side and made of black leather, which shone so she could see her reflection in them
'I spent ages on them last night,' Beth said. She stood where her aunt could see her in her neat grey ankle length skirt, white blouse and darker grey jacket that nipped in at her slim waist. Her thick pale tresses were swept up neatly at the back of her head and she wore a black velvet hat that shaded her face and hid her hair. She carried black gloves to match her highly polished shoes. The colour did nothing for her pale complexion, but Beth had not yet ceased mourning her mother, who had died less than four months earlier. Besides, she would be expected to wear grey or black for work, or perhaps a uniform.
'You look washed out, girl,' Aunt Helen frowned, 'but I suppose you can't help that. You will merely be a salesgirl, so I dare say it does not matter.' She removed her sewing from the machine and snipped the thread with a small pair of fancy silver-plated scissors. 'Come straight back when your interview is over.' She looked at Beth over the glasses she wore for her sewing.
'Yes, Aunt,' Beth replied meekly, though inside resentment stirred once more.
She was almost two and twenty and this was the first time she'd had to apply for a commercial situation. Beth's mother, Jessie Grey, had been an invalid for most of the past ten years, since her husband died of a terrible fever. Mr Grey had been a brilliant doctor and their lifestyle had been comfortable, though after his death the money had been tight. When Jessie Grey's inherited income died with her, Beth was left with very little. The news that her mother's few possessions would be sold to pay their debts meant Beth was forced to accept an offer to live with her aunt, whom she knew through her infrequent visits over the years, though she sensed her aunt's resentment and wondered at it. She could only think that Aunt Helen resented the fact that for a while Jessie had been loved and happy, while she had never married.
'But why did she never tell me we lived beyond our means?' Beth had asked her aunt when the solicitor had told them the awful news. The inheritance in her mother's name was finished and nothing was left for Beth. 'I could have perhaps worked…'
'Jess was ever a little fool,' Aunt Helen had said sharply. 'She might have married anyone with her looks and background, but she chose a doctor who devoted his life to the poor and consequently left her nothing but a few pounds. Your mother lived off what our father left her and never thought of the future. You may live with me, but you must find work for I cannot feed and clothe you.'
'I am perfectly happy to work, Aunt,' Beth had said proudly, but unfortunately thus far she had not been able to find a suitable job. She was properly brought up and from a decent family, which meant she could not work in an inn or a factory. Aunt Helen thought she ought to look for work as a lady's companion but, although Beth had applied for two such positions, she had not been lucky enough to be chosen from amongst the many applicants.
'Well, I do not know why you were not chosen,' her aunt had grumbled when she was told Beth had not been selected. 'You've looked after an invalid mother for years and are capable of running after an old woman, I imagine.'
'Lady Vera said she wanted someone with experience and Mrs Thompson said I was too attractive, because she has sons…'
'Tush!' Aunt Helen had looked disgusted, for it was obviously unfair. 'Well, you must work, Beth – we shall look through the newspaper this Friday and see what is advertised…'
The large advert wanting staff for the new department store in what Aunt Helen said was the wrong end of Oxford Street took up half a page of the local paper. There were all kinds of positions on offer, including cleaners, office staff, as well as a floor walker, salesgirls and supervisors. The advert made it clear that Harpers was to be a prestigious store, set over four floors, with lifts, a café on the top floor and, it said, merchandise to rival anything in London.
'It says here that training will be given,' Beth had read aloud. 'We are invited to write an application for an interview…'
'Shop girl…' Her aunt's mouth had twisted in disapproval. 'I must say that I never expected my niece would work as a common shop girl…'
'I don't think it is a common shop,' Beth replied. 'Harpers is to be a prestigious store.'
***
About the Author
Rosie's Bio – Rosie Clarke is a #1 bestselling saga writer whose most recent books include The Mulberry Lane series. She has written over 100 novels under different pseudonyms and is a RNA Award winner. She lives in Cambridgeshire. Rosie's brand new saga series, The Shop Girls of Oxford Street, will begin publishing with Boldwood in December 2019.
***
Blog Tour Schedule
Hello Sunshines, I have the huge pleasure to be today's stop on the amazing blog tour for; The Wish List of Albie Young by Ruby Hummingbird. I cannot wait to share my review of the beautifully heart-warming book, so grab yourself a cuppa and a box of tissues and enjoy.
Sometimes you have to hit the bottom before you can float to the top.
Maria Birch is seventy years old and, for her, every week is the same.
On Monday, she does her weekly shop. On Tuesday, she goes for a blow-dry. On Wednesday, she visits the laundrette. But Thursday is her favourite day of all – everything hurts less on a Thursday.
Every Thursday Maria walks to her local café. Waiting for her at one of the red gingham-topped tables is Albie Young, a charming man with a twinkle in his eye and an impressive collection of tweed flat caps. Every week, the pair share a slice of marble cake and a pot of tea.
Except, one week, Albie doesn't turn up.
When Maria finds out what has happened, her perfectly ordered life is ripped apart at the seams. Suddenly, she is very lonely. Without her Thursday friend – her only friend – she no longer has the energy to circle the weekly TV listings, she has no reason to leave her apartment, no reason to laugh.
Then she discovers that Albie isn't who she thought he was, and she's left wondering if she knew her friend at all. But Albie has left behind a legacy – a handwritten list of wishes he never got the chance to complete.
Maria is resigned to facing the rest of her days heartbroken and alone. But fulfilling Albie's wishes could hold the key to her happiness – if only she's able to look past his secret…
This life-affirming and heartfelt tale is for anyone who has ever looked at their life and wanted more. Fans of Eleanor Oliphant is Completely Fine and The Keeper of Lost Things will love this poignant story, which shows us that for the truest loves, the end is never really the end…
***
Praise 
'Wow! Wow! Wow! What a brilliant, beautiful, feel-good, heartwarming book! I absolutely loved it!' Goodreads Reviewer, 5 stars
'You'll have to have a heart of stone if you don't find yourself shedding a tear or two during this stunning debut… It's one of those stories that makes your heart burst with happiness… Totally adorable and a wonderful antidote of a read to the often heartless and harsh world we are living in. A must-read!!' Books and Me Review, 5 stars
'Beautifully written… I found the story was playing on my mind when I wasn't reading it, and the pages turned fast while I was. I has hooked… and even ignored some of my work in order to finish reading as I was enjoying it that much… Fabulous writing, a story with a lot of heart.' Rachel's Random Reads
'This book was SO good. I laughed and cried. I cannot wait to read more by this author. I highly recommend this book!' Goodreads Reviewer, 5 stars
'The Albie Effect took my heart by a storm… Hope sparkled in every page like a rare diamond… The book affirmed, through its simple yet emotional story, one simple thing – life is today and now. And every moment is a good time to start living. If Maria could start life once again at the age of 70, why can't I?' Shalini's Books & Reviews, 5 stars
'Absolutely delightful, superbly written. A fresh, unique, sparkling debut.' Holly Martin
'Heartbreaking and sweet… I loved it from front to back.' Margarita and Camouflage, 5 stars
'What an absolutely fantastic book which I loved from start to finish. Very heartwarming and emotional but such a lovely story.' Goodreads Reviewer, 5 stars
***
The debut novel by Ruby Hummingbird is one that will stay with any reader for a lifetime, it is a mesmerising and heart-breaking. I knew just going by the back blurb that this was going to be a tearful and emotional ride, but those few tantalising words at the back of the book really doesn't do this book justice.
This is one of the most tenderly beautiful and heart-warming books I have read, it steals your heart with the simple, yet humbling story of hope, friendship and starting to live life no matter what your age.
70-year-old Maria Birch's life is one of consistency, of habit, of routine. The only highlight is her weekly meet up with her friend; Albie, who she has met for tea every Thursday for the last four years, without fail. She rejoices in her weekly tea and cake with her friend, it perks Maria up and allows her to come out of her home for something other than the weekly shop, Albie is the only friend she has in her pretty lonely life so when one Thursday she goes to meet him as she does every week, only for him not to turn up she is hurt and saddened. Why would her friend just suddenly not meet her? She withdraws into herself, away from the world, you really feel for Maria here, the man she thought of as a friend as failed to meet her, she is at a loss as to what to do and why he didn't show. She all but becomes a recluse, she loses interest in everything, not even wanting to watch TV.
So when she gets a call from a lawyer she receives the most confusing and yet life-changing news about her friend, who wasn't the man who she thought he was, he had a lot of secrets that he had been keeping from her all these years. Albie left a list of wishes which he had never been able to complete, which is when Maria step's in and decides to complete Albie's wish list and in the process she begins to come out of her shell, she re-discovers life and begins to live again and it really is the most beautiful thing watching as this lonely and shy lady starts to find her feet and her way to happiness.
The story is so lovely, it's a simple story with a beautiful and important message of living life to the full and the importance of friendship and family. I love how even though he isn't there by her side, his presence is still around her, Albie makes her believe in her self and her self worth, he pushes her to keep going and to be happy, its a poignant and tender book that really does grab your heart, it is life-affirming and makes you really appreciate what we do have and how fragile and precarious life can be.
This was an Arc copy via the publisher and Netgalley, which I voluntarily reviewed as apart of this blog tour.
***
About the Author 
Ruby Hummingbird is a novelist based in the English countryside. She loves nothing more than writing uplifting and heartwarming fiction that gets her readers reaching for the tissues. When she isn't storytelling, she can be found tending to her beloved sunflowers or sipping on hazelnut lattes. The Wish List of Albie Young is her debut novel, and it promises to be a real heartbreaker. You can find Ruby on Twitter at @HummingbirdRuby, on Facebook at /ruby.hummingbird.58 and on Instagram at @rubyhummingbirdauthor.
***
Blog Tour Schedule
Hello my lovely little ghosts, ghouls and witches, I hope you are all having a spooktacular; All Hallows Eve! It's been a while since I posted a 'Hotties of the Week'  – in fact, it has been way too long and some of my new followers may not know about this popular segment of the blog. But, never fear (or maybe today is the day to fear) I have a whole new selection os delicious and delectable 'Hotties' for you all to bite. It wouldn't be a Halloween 'Hottie's' special without some fabulous guy candy, who loves to get into the spirit (no pun intended) of Halloween and like to dress the part.
So, are you ready to scream in terror – or maybe that should be scream in lust? After all, it may bee Halloween but these chaps aren't that scary 😉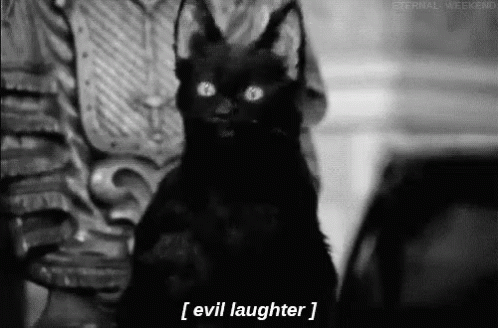 ***
***
That's it, I can't take any more! If you have any Halloween Hottie's you wish to share with me, you're more than welcome to either in the comments below or on social media, I love seeing them and they may even get used in another 'Hotties of the Week'
Now, just leave me in a swooning mess on the floor 😉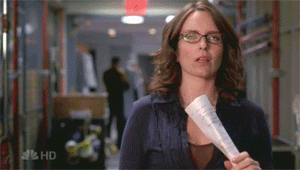 Hello, my lovely readers! Today I have the huge pleasure to be sharing my review of the heart-warming; The House That Alice Built, which is the debut novel by Chris Penhall, so grab a cuppa and enjoy.
Home is where the heart is …
Alice Dorothy Matthews is sensible. Whilst her best friend Kathy is living it up in Portugal and her insufferable ex Adam is travelling the world, Alice is working hard to pay for the beloved London house she has put her heart and soul into renovating.
But then a postcard from Buenos Aires turns Alice's life upside down. One very unsensible decision later and she is in Cascais, Portugal, and so begins her lesson in 'going with the flow'; a lesson that sees her cat-sitting, paddle boarding, dancing on top of bars and rediscovering her artistic talents.
But perhaps the most important part of the lesson for Alice is that you don't always need a house to be at home
What a wonderful debut from an author who I am sure is going to have a long and fruitful career full of more glorious words, which I am looking forward to reading more of. This is a very real and uplifting story about a sensible but very relatable woman, this is one of those books that no matter who you are or where you are in your life, you will feel a real kinship to it, Alice could be you, a friend or a family member her story is one that is pretty normal and that anyone could find themselves in her shoes. The thing I really took away from this book was that no matter what we do in life, make some time to just have fun and see where it leads you, that is such a great message.
Alice is the girl next door, she is the sensible one, she is the work-a-holic who has finally settled down, she doesn't take chances she just goes about her day to day London life. Her best friend Kathy, who currently is living life in splendid colour over in Portugal has been pestering Alice to go over and have some fun, but Alice I would say she has found herself stuck in her ways, she has out all of her energy in this beautiful home her and her dim-wit of a boyfriend bought for themselves. On the outside Alive has everything, good job, handsome boyfriend a beautiful home, what more could a woman want?
Well, as we all know you can never judge a book by its cover and there is always far more going on inside the pages of a persons life, Alice's life is anything but perfect, her job may not be all that jazz, her boyfriend is actually an ex-boyfriend who has buggered off on jolly holiday around the world – but at least she has her house.
It wouldn't be a story without a bit of an upheaval would it, and Alice certainly has one hell of a shock in store for her that turns her life upside down, so she does what her friend has been urging her to do, she goes to Portugal and it is while there we see the real Alice emerge from this tightly wrapped up prim and proper woman, this Alice is fun, adventurous and brave.
What I really loved about this is that from those first few pages I got an instant impression of the characters, Alice is a sweetheart, I really related to her, I so wanted her to be happy, you get a sense that beneath that sensible exterior there is another woman waiting to break free – which we see burst forth once she reaches Portugal. Her friend Kathy is a hoot, she came across as a bit dippy-hippy, but this woman has a really good heart and Adam, well from the first few pages I instantly disliked him, he came across as an ignorant, pompous and way too self-centred little boy than a man for my liking – which foes to show the quality of Chris Penhall's excellent writing, she can make you fall in love as well as leave you reeling all within a few pages, it is a piece of brilliant writing.
Overall this is a heart-warming story all about finding the courage to face adversity, about finding your own peace and pulling yourself back together in order to move forward, if that means running away to be able to go forward then so be it. The whole story is fresh and fun, the plot is a simple one but what takes this from the ordinary to the excellent is the warmth in Alice's character the beauty of the setting and the overpowering feeling of just being able to enjoy yourself. I really loved this, I liked the journey we are taken on as Alice finds her feet.
This is a great weekend/holiday book and one I definitely recommend having a read.
This was a complimentary copy via the publisher which I voluntarily reviewed, thank you, Liz. X
The House That Alice Built is available now.
Hello my lovely readers! I have the huge pleasure to be sharing my review of one of the steamiest, sexiest books I have read this year; The Bad Sister by Rachael Stewart. So hold on to your knickers as I tell you a wee bit about this hot book.
TEN YEARS AGO, SHE RIPPED HIS HEART OUT… BUT NOW SHE'S BACK AND SHE NEEDS HIM.
When movie star Carrie Evans begs her ordinary twin sister to switch lives with her for three weeks, all Carrie can think about is escaping the trappings of Hollywood. But returning to England throws her into the path of old flame Dan Stevenson, the boy she left behind—without telling him why. And Dan's no longer the soft, dependable guy, quick to do her bidding. He's hot, sexy and dangerous…everything her career-savvy self should run away from.
But she can't.
When Carrie walked out of Dan's life without a backward glance, she broke his heart. Now, she's back begging him to help save her sister's business. The fire is still there: he wants her, and she wants him. But forgiveness? Never. He's not the boy he once was. He's a man in control, used to getting what he wants, and he'll help her, as well as do a whole lot more.
But can their hearts survive a second time around…especially when the truth of the past comes out?
Phew!!! My goodness me, Rachael Stewart what are you doing to me? What a scorcher, seriously I need a cold shower after that. Honestly, while your reading I can guarantee that your pulse will race, your temperature with sore and your underwear will start to feel ridiculously uncomfortable – in fact, I would say read this in bed while wearing your birthday suit. 😉
This is the second book in this mini series and I hate to say it, but I haven't read the first book; The Good Sister, that didn't take any of the enjoyment out of this though, it just makes me want to read it all the more. As I hadn't read the first – and I know a few reviewers did go into this book slightly biased and against the heroine; Carrie. – I came into this story with completely fresh eyes, as I hadn't read the first book I didn't know all about Carrie being the 'bad' sister, or why she was even labeled as such – which I think was a good thing as I saw the real woman, the character' that Ms Stewart wanted readers to see. I saw her as a determined, resilient, intelligent, brave young women who has fought for everything she has ever wanted, and unfortunately that did mean sacrificing so much. She does come across as cold at times, but there are reasons for that, there are reasons for every move she has ever done. I really like how Carrie has been portrayed, I like her depth, her kindness, her real heart and her vulnerability that she tries so hard to hide. She is a multilayered characters that can really stir the emotions of the reader and that writing is a real skill.
The story open's ten years earlier when Carrie choses to follow her father to LA to chase her much wanted dream of becoming an actress, but her choice to follow her dream comes at a cost. That cost is breaking three people's hearts; the man who loves her Dan, her twin sister who loves Dan; Isla, and finally her own. Even though most think she hasn't got a heart to break!
Now she's back and she needs the help of the very man she abandoned all those years ago, the very man who hates her and who still loves her – very deep down! She wants to put things right, she has come back to rescue her sister Isla's buissiness from ruin and she knows that there really is only one man who can help her do that, she just needs to avoid the daggers that are shooting at her from her frosted eyes. She thinks that she can just walk in and the Dan from her past will still be there to help her, what she doesn't count on is that the Dan she knew and secretly loved isn't the mighty, rough, tattooed, brutish sex god that is now standing in front of her. And let me tell you, this man isn't the placid little boy she left behind he has really grown – in far more ways than one – he is now a man who is in full control of his life, he never takes no for an answer, he knows what he wants and he stops at nothing to get it. He agree's to help her, under one condition – a condition that will shatter both their cold masks to show their real self's beneath.
There are many, many descriptive words I can use for this book; sexy-as-hell, hot, steamy, seductive, raunchy, knickers melting, but there is so much more than just sex about this story. There is a real emotional pull to it, that will get under the readers skin grab your heart and not let go.
I am really picky about which erotic romances I read, over the years I had read many and most have been so bad that they did turned me off this genre slightly. Now I only read one or two authors in this genre and Rachael Stewart is definitely one of them, I was hooked with her work when I read her charity anthology; Filth but there is something very special about The Bad Sister, its out of this world good. The story and writing just flows seamlessly from one scene to the next, Dan and Carrie are brilliantly
developed. Ms Stewart has a great talent at taking the reader on a highly emotional journey that is full of heart and lust.
Overall, this is an astoundingly good romance, sinfully captivating and highly seductive – and that's just Dan!! Oh, my, oh, my!!! Racheal Stewart you made my weekend with this read, not only is it a truly wonderful book but Dan to me looked just like Tom Hardy….Swoon!!! Sex on legs tattooed, big and burly, a bit rough around the edge, kind-hearted, gorgeous…I could go on, but I'd rather just sit here salivating over luscious Dan 😉
Electrifying!
This was an Arc copy via the author in exchange for an honest review, thank you Rachael.
The Bad Sister can be purchased from Amazon.
Hello my lovelies, Today I have a brilliant guest post for you to feast your eyes over, from the utterly charming Michele Gorman aka; Lilly Bartlett. Lilly is here chatting all about her new book; The Truth About Love and Dogs and the difference in US and UK covers. So, I will hand you over to Lilly…
The Cover by Lilly Bartlett.
How often do you pick up a book because of the cover? I do it all the time. It's what makes me take the time to look at the description, read the first few paragraphs, and, if I like all that I see, decide to buy it.
So, is it any wonder that covers cause us authors so much angst? They might even make us more nervous than writing the book itself. That's because writing is an evolutionary process. It takes months to do, plus there are many rounds of editing. But the cover is the instant, one-and-only first impression your book will make. It's like getting ready for a first date with someone that you really really want to impress! You've only got one chance.
Every single author I know holds her breath when that email comes through from the publisher saying "Here's the cover art and we hope you'll love it as much as we do."
So here it is: my one chance. These are the two covers we've chosen to make a first impression for The Truth About Love and Dogs.
What do you think? They're very different from one another, aren't they? That's because tastes in romcom covers in the UK are so different from preferences in the US.
For the US cover – the basket of pups – we wanted something fun and eye-catching that conveys the book's tone rather than the story exactly. Publishers go for the look and feel more than an image that literally tells you what the story is about (that's the job of the title and the description). There are pugs in the book, by the way!
The UK cover might have a very different look, but its tone is the same. There, we wanted to project a cover the reader can fall into, with intriguing groupings of people that provoke curiosity.
I always ask my Facebook friends and newsletter followers for their feedback about my proposed covers, and the US readers mostly go for a photographic cover while UK readers love the illustrated ones. Does that hold true for you? Which do you like better?
Whichever cover grabs you most, I hope you'll love the story inside!
Happy reading!
Lilly xo
About The Book 
Four little words, uttered by her husband…
'Oh my god,' he gasped into her shoulder. 'Shannon!'
There's just one problem: her name isn't Shannon.
Rewind six months and Scarlett and Rufus aren't in the honeymoon stage anymore so much as the honey-should-we-bother phase. Desperate to get their sparkle back, Scarlett has plotted, planned and waxed more than any woman should have to, but none of it is working. Which makes it very hard to start the family they want.
At least her business is going strong, even if her marriage isn't. She and her best friend spend their days tangled up in dog leads and covered in fur. Scarlett/ is the fairy dogmother, training hopeless pets like compulsive eater Barkley, impulsive Romeo Murphy and bossy Biscuit. Meanwhile, her best friend walks the dogs and pines for the man who doesn't know she exists. Thank goodness the women have each other.
If only Scarlett could work out how to get her marriage back on track. But Rufus isn't sharing his feelings with her. He is, though, sharing with her best friend. Her best friend, Shannon.
About The Author
Michele writes books packed with heart and humour, best friends and girl power. Call them beach books, summer reads, romantic comedy or chick lit… readers and reviewers call them "feel good", "thought-provoking" and "laugh out loud". She is both a Sunday Times and a USA Today bestselling author, raised in the US and living in London with her husband. She is very fond of naps, ice cream and Richard Curtis films.
Michele also writes cosy chick lit under the pen-name Lilly Bartlett. Lilly's books are full of warmth, romance, quirky characters and guaranteed happily-ever-afters.
If you want to connect with me on Facebook or through my newsletter then you can get involved in my next cover choices!
Facebook / Newsletter / Twitter / Website 
Hello my lovelies and a belated Happy Valentines Day, Yes I know I am a day late – as per usual. But one thing led to another and before I knew it my well laid out plan to do a full day of Valentines Theme post's ended up being just the one – which took me so long to write.
Note to self; when writing a post where I need to do a wee bit of research, do it the day before!
I did promise a whole bunch of Romantic/Valentine posts and I am not one to go back on my word, so here is the second Valentines post. I am going to be sharing my favourite romantic couples from both books and film/tv, to start off lets have a look at a few of my favouite romantic couples from books.
Heathcliffe & Cathy 
Wuthering Heights by Emily Bronte
Jack & Robert
The Captain and The Cavalry Trooper (Captivating Captains #1) by Catherine Curzon & Eleanor Harkstead
Jean & Joanna 
Echo In The Wind (Donet Trilogy #2) by Regan Walker
Jamie & Cassie
A Warriner To Rescue her (Wild Warriners #2) by Virginia Heath
Drake & Emily
My Ruthless Prince (The Inferno Club #4) by Gaelen Foley
Aelfhild & Guy
Beguiled By The Forbidden Knight by Elisabeth Hobbes
Helen & Rhys
Marrying Winterbourne (The Ravenels #2 ) by Lisa Kleypas
Silence & Mickey
Scandalous Desires (Maiden Lane #3) by Elizabeth Hoyt
Aren't they brilliant? Even though, there are hundreds more that I could have added, these are a few of my all out favourite romances. And here is a collection of my favourite romances from TV and Film.
Jack & Melanie
One Fine Day
Anna & Declan
Leap Year
John & Margaret 
North and South
Claire & Jamie
Outlander
Evie & Rick
The Mummy
Helena & Alejandro
Mask of Zorro
Cecelia & Robbie
Atonement
As with the book's, there are so many couples that I adore from TV and Films, but I just don't have the time or room on the post. I would love to hear about your favourite romance, is it from a book or from TV?
I have the great pleasure to be hosting Stella Riley's Blog Tour for her latest novel, Cadenza.
I haven't read any of Ms Riley's books yet, but I have heard so many great things about her work . You can read all about her new book; Cadenza below, plus there is a chance to enter our giveaway! Are you ready to meet the Rockliffes?
Cadenza by Stella Riley
Publication Date: November 22, 2018
eBook; 380 Pages
Genre: Historical Romance
The performance finished in a flourish of technical brilliance and the young man rose from the harpsichord to a storm of applause.
Julian Langham was poised on the brink of a dazzling career when the lawyers lured him into making a catastrophic mistake. Now, instead of the concert platform, he has a title he doesn't want, an estate verging on bankruptcy … and bewildering responsibilities for which he is totally unfitted.
And yet the wreckage of Julian's life is not a completely ill wind. For Tom, Rob and Ellie it brings something that is almost a miracle … if they dare believe in it.
Meanwhile, first-cousins Arabella Brandon and Elizabeth Marsden embark on a daring escapade which will provide each of them with a once-in-a-lifetime experience. The adventure will last only a few weeks, after which everything will be the way it was before. Or so they think. What neither of them expects is for it to change a number of lives … most notably, their own.
And there is an additional complication of which they are wholly unaware.
The famed omniscience of the Duke of Rockliffe.
***
About the Author
Readers' Favorite award-winning author and B.R.A.G. Medallion honoree Stella Riley trained as a teacher in London and now lives in Kent. She enjoys Amateur Dramatics, dancing, reading and travel. She is fascinated by the English Civil Wars and has written six books set in that period. She loves the extravagant fashions of the mid-Georgian period, likes men with long hair and her current passion is for Baroque harpsichord music.
The first 5 books of the Rockliffe series (recommended in The Times newspaper!) are also available in audio, narrated by Alex Wyndham. And Rockliffe Book Six – CADENZA – is currently available for pre-order and will be released on November 22nd.
Visit Stella at http://stellarileybooks.co.uk for all the latest information on her books and her 'Who's Who' and Extras pages. You can also find her on Facebook, Twitter, and Goodreads.
***
Blog Tour Schedule
Make sure you keep following this great blog tour as there are some great blog stops.
Thursday, November 22
Feature at Passages to the Past
Friday, November 23
Feature at What Is That Book About
Saturday, November 24
Feature at The Book Junkie Reads
Excerpt at The Never-Ending Book
Sunday, November 25
Excerpt at Old Timey Books
Monday, November 26
Feature at Donna's Book Blog
Tuesday, November 27
Excerpt at Maiden of the Pages
Thursday, November 29
Excerpt at Among the Reads
Monday, December 3
Guest Post at Chicks, Rogues and Scandals
Monday, December 17
Review at Coffee and Ink
Tuesday, December 18
Feature at CelticLady's Reviews
Wednesday, December 19
Interview at Passages to the Past
***
Giveaway
During the Blog Tour we will be giving away eBooks from Stella Riley's Rockliffe series – The Parfit Knight, The Mésalliance, The Player, The Wicked Cousin, or Hazard! 5 eBooks are up for grabs!
To enter, click on the 'Cadenza' link below to be taken to the gleam form.
Giveaway Rules
– Giveaway ends at 11:59pm EST on December 19th. You must be 18 or older to enter.
– Giveaway is open to US residents only.
– Only one entry per household.
– All giveaway entrants agree to be honest and not cheat the systems; any suspect of fraud is decided upon by blog/site owner and the sponsor, and entrants may be disqualified at our discretion.
– Winner has 48 hours to claim prize or new winner is chosen.