Lara Temple
Hello my lovelies, I have the massive pleasure to be sharing my review of the gorgeous; The Rakes Enticing Proposal by the very talented Lara Temple, to say I have been excited about this book is an understatement, and to actually get my hands on it and read it I was blown away, Lara Temple, you have a real gift!!
The rake has a proposition…
Will she accept?
Part of The Sinful Sinclairs. When globe-trotting Charles Sinclair arrives at Huxley Manor to sort out his late cousin's affairs, he meets practical Eleanor Walsh. He can't shake the feeling that behind her responsibility to clear her family's debt, Eleanor longs to escape her staid life. Chase can offer her an exciting adventure in Egypt… But that all depends on her response to his shocking proposal!
I am utterly lost for words, OK, I do say that a lot and to be honest I have words but they are more along the lines of "Brilliant, gorgeous, perfect, stunning, amazing, one of the best books I have read…." my embarrassed babble has no bounds, I could carry one about just perfect this book is, I knew it was going to be a good one, I knew that Chase would steal my heart, but I didn't count on him locking it away, so no other hero can ever have it again. Honestly though, this book…I am in utter awe of just how marvelous it is.
The Rakes Enticing Proposal is book two in the Sinful Sinclairs series, and really this is one of those books that it is so brilliantly written it is like reading a stand-a-lone, honestly I have read and loved the previous book but even I forgot that I was reading part two of a series, this is book is just all class, there is no other words for it. I cannot wait for the third book; Sam's story – now I have a feeling that her story is going to be spellbinding.
The story opens in very Temple-esque dramatic style, a great meeting between out hero and heroine one which does end with them in each others arms, in a fashion. Ex-military man and adventurer Chase Sinclaire received a letter from his late cousin, it is both puzzling and mysterious, he is confused by the contents of the letter and knows that it must be serious if his late cousin had sworn him to secrecy so he sets out to look through his late cousins belongings to see if he can find what in the blazes Huxley is talking about.
Ellie Walsh is at Huxley Manor in a deep deception of her own, she had the now Baron Huxley have come to an arrangement; a fake engagement that must be kept secret, something that will benefit both parties. She is in dire need of funds, she is facing destitution and even worse debtors prison, she has debt collectors banging on the door and nothing to pay them with, which is where Huxley comes in. He wants to get his terrifying aunt; Lady Ermintrude off his back and dispel her idea that he will be marrying one of her precious daughters. But all does not exactly go to plan, when she meets, charming, enticing and roguish Chase.
When Ellie helps Chase organise the late Lord Huxley's belongings, she soon realises that there is far more to the 'Lucifer' before her then what she first thought, they see something in each other while going though all those old diaries and he soon sees just how brilliant she is with a notebook and pen in hand at managing everything, and lets her into the secret of the letter. An act that will take them from the dusty, overbearing Huxley Manor across the sea's to golden Egypt.
Chase…..Oh, my goodness!!! I have died and gone to perfect hero heaven, there is nothing I don't like about this man, not only gorgeous – you know me, my head is always turned with a charming smile 😉 I can't even begin to describe how perfect Chase is, he is my kind of hero inside and out; charming, charismatic, mysterious, ex-military, multi-layered, thoughtful, considerate, passionate, intelligent, dashing, roguish, loyal, protective, sexy – oh, lordy is this man sexy or what!!! There is just something about him that reached my heart, there is a certain vulnerability about him too, something that made him all the more beautiful. I could go on forever about just how awesome this man is, but that would mean me talking about his perfectly shaped rear end and how well his shoulders fill out a coat – but, I don't think people want to hear about that.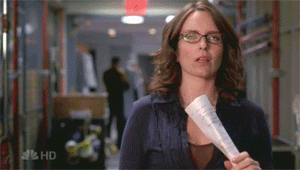 But, as well as leering over Chase, I must talk about Ellie, what a wonderful young woman she is. I felt a real connection with her, she spoke to me in ways that doesn't often happen, I am one of those readers that oddly connects with the hero of the story far more then the heroine, but not in this case. I could really relate to her, from her worry about finances, to her love of her family, her passion for reading, her thirst for something more in her life, even her constant need for tea. She has a lot of her shoulders and deep down all she wants is the chance to be able to go off and explore the world, she wants to see things that has only ever read about, but she also knows that she has responsibilities, she would never desert her family for something so selfish. She really is a remarkable woman.
This book has everything I look for in a historical romance; amazing characters, that are both thoughtful as well as sexy, intelligent heroines who don't take no nonsense, multi-layered heroes that have a roguish twinkle. A plot that is like something from a movie – in fact this book could very easily be a blockbuster. Gorgeous settings, stunning and intricately researched history that is so perfectly woven through out the story you don't even realize your soaking up historic fact – now that is a skill – and with a breathtaking romance one that will last the test of time, one that will make you fall in love .
I love that Ms Temple is never afraid to push the historical romance boundaries, she steps out of the classical romance zone that so many authors hold on to like a comfort blanket and she stride purposely through new and untrodden lands to bring us some of the most thought-provoking, fascinating, stylish and adventuresome romances that are around today, as I said from the beginning, this lady has a real natural talent for spinning a great tale of absolute love.
The writing is spectacular, the descriptions of each scene is so vivid you can literally see everything in your mind, especially once they reach Egypt. That is a stunning piece of writing, it's so visual and realistic you can instantly see that the Ms Temple has a real passion for Egypt, it comes through every word, she sweeps the reader along with the characters, the story has a magical almost daydream like quality that sparkles likes the Egyptian sun.
This book is a work of art, it's as beautiful as the Egyptian setting-sun and as charming as the English countryside, I cannot recommend this book enough, it is dazzling.
This was a Arc copy via the author in exchange for an honest review, thank you Lara. x
The Rakes Enticing Proposal is to be released on 27th June and can be pre-ordered now at Amazon, do go and pre-order it, you will not be disappointed.
Hello everyone, I hope you are all having a lovely day! Today, I have the huge pleasure to be sharing my review of Unlaced By The Highland Duke and do have to warn you I may babble on a bit, but seriously this book is stunning! It has taken me a long time to write this review, mainly because I couldn't seem to find the words to completely express my thoughts. So, without further ado grab yourself a cuppa and let me tell you a wee bit about this book
A plain Regency governess
In bed with the Duke!
Part of The Lochmore Legacy: a Scottish castle through the ages! Unceremoniously packed off to Scotland to care for the Duke of Lochmore's young son, practical widow Joane Langdale fears she will be ignored—as always. But the deep connection and heated passion that develops between her and Benneit is far more dangerous! When Benneit is expected to propose to another, how can Jo dream of becoming his duchess?
Firstly, before I waffle on about men in kilts – you know it's going to happen 😉 let me say Lara Temple you have seriously outdone yourself with this beautiful, beautiful book! I found writing this review so hard, not that it isn't good the complete opposite that this book is way too good to be true, I couldn't find the right words. This book is testament to the fact that Lara Temple is a master in writing Regency Romance and I am in absolute awe of this fine ladies work.
This is book two in The Lochmore Legacy series, even though you can very easily read them as stand-alone's I highly recommend that you do read all the series (once all four are released, of course) as there is links that are starting to emerge from the previous book; His Convenient Highland Wedding and I would hate for you to miss out on the mystery that is slowly being unravelled.
Widowed Joane a poor relation of the Duke of Lochmore's late wife; Bella. Being from a poorer branch of the great Uxmore's she is used to being basically ignored and treated as nothing more than a servant. She is then unceremoniously passed to the Duke of Lochmore as a governess for his young son Jamie; who is such an adorable and entertaining young lad. Benneit is in the middle of securing a marriage deal between him and Lady Tessa McCrieff, he is hoping that the marriage will not only help him with his plans for a new distillery plus finally put an end to a centuries long rift between the two mighty clans. But, as we know not everything goes to plan in historical romance and with the arrival of prickly Jo.
Jo is an amazing women she takes everything in her stride, she never complains and yet she isn't a meek little mouse she has a lot of inner strength she has a stubborn, argumentative, witty and sarcastic streak in her that she keeps very well hidden beneath her staid grey gowns. But, be warned, if you ever find yourself on the wrong side of her, take shelter! She is also so caring and loving, she has a real passionate nature all of which Benniet finds so enticing – even if he won't admit it.
Benniet is, well what a man! He is a brilliant father, when he allows himself to just have fun with his son and the way young Jamie looks up to his mighty father is heart-warming. He does feel a lot of guilt that he doesn't spend as much time with his son as he would like to, and there is a little bit of jealously at how much Jamie has taken to Jo, and how they seem to be as thick as thieves. He is a good man, a man who is trying to do what is right and he genuinely cares deeply for his estate and those who live on it. As soon as I laid eyes on Benneit I felt that there was a fragility about him, there is something that he keeps locked a way, a pain lurking behind those green eyes that instantly made me love him. Not, to mention how good he looks in a kilt and those eyes…sigh, I have always gone weak at the knees for green-eyed men 😉
Stunningly beautiful, that is the first thing that popped into my mind whilst reading. This is regency writing at it's very best, with enchanting and beautifully created character's who are as mesmerizing, as they are realistic. Jo and Benniet are the perfect couple, there is a spark between them that shimmer's below the surface. They are incredibly passionate even though they do start off rubbing each up the wrong way, the bantering between them is a lot of fun to watch, the frustration and tension that circulates around them is palpable and draws you fully into their personal story. You are willing them on, you know instantly that these two are going to be a sensual and very relatable couple and to me it is their journey to their happily ever after that is truly breath-taking, their relationship develops in a very natural way. It is like watching your two best friends finally realise that they love each other. Oh, and then there is Aunt Morag who lives in her own tower, she is such a weirdly compelling and very entertaining creature.
I have to comment on the scenery, I was utterly blown away with it. The attention to detail captures your attention from the moment Jo, Benniet and Jamie set off on their journey to Lochmore the whole scene is played out in your mind, you see the sweeping landscapes, the rolling seas the wind blowing through the trees. While they are on the boat sailing north, you can almost taste the sea salt in the air, and once in Lochmore you can hear and feel the eerie silence – if you've ever been in the middle of an empty wood or in the middle of nowhere whilst walking the dog, you will understand that last sentence. There were moments where I felt goose-bumps while reading, this book is stunning, in every way you can imagine!
Overall, this is exquisite! Beautiful, full of grace and passion, wonderfully atmospheric, a true love story with a hint of a Gothic-ish mystery. I honestly cannot recommend this book enough, I am completely lost for words at just how amazing this book is.
This was an Arc copy from the author in exchange for an honest review, thank you so much Lara!
Unlaced By The Highland Duke is to be released on 18 April and can be pre-ordered at Amazon, and yes do pre-order it!!
The Lochmore Legacy
The series is linked by setting – a castle in the Highlands of Scotland – and by a feud between two clans that spans the centuries. It is different in that book 1 (His Convenient Highland Wedding) is set in the Victorian era. The heroine makes a shocking discovery, and clues to the mystery are gradually uncovered as we go back in time through the Regency era (Lara Temple), Tudor (Elisabeth Hobbes) and finally Medieval (Nicole Locke), when the truth about that mysterious discovery is finally revealed.
#1 His Convenient Highland Wedding (Victorian) Janice Preston – Available now!
#2 Unlaced by the Highland Duke (Regency) Lara Temple – 18 April 2019
#3 A Runaway Bride for the Highlander (Tudor) Elisabeth Hobbes – 30 May2019
#4 Secrets of a Highland Warrior (Medieval) Nicole Locke – 27 June 2019
If you want to find out more about The Lochmore Legacy, then check out their Goodreads page and the new The Lochmore Legacy Facebook page.
Hello my lovelies, Happy 1st February! As I mentioned last month, I was going to start a 'Book Of The Month' I purposely waited until the beginning of a new month to start, and the fact that I have read some amazing books over the years and it was so hard to just pick one per month – why did I choose to do this to myself? As my grandmother would say; 'I am a glutton for punishment' maybe she has a point. anyway, enough of my babbling on lets get on with the main attraction of this post – My book of the month!
The book I have chosen for February's Book Of The Month is so good, its apart of a series – in fact the series is brilliant too and each book can be read so easily as a stand-a-lone's. The one that I have chosen for my Book Of the Month is my absolute favourite in the entire series, I love everything about this book, the brilliant storyline which isn't only hugely heart-warming and romantic, but also very engaging to the reader, amazing character's – I mean, the hero my goodness! How much do I love this guy? The heroine is such a brilliant woman, feisty and intelligent – plus there is a dog, you know me if the hero has a dog then I'm hooked, so here it is…
Book Of The Month
 Lord Ravenscar's Inconvenient Betrothal
"Women either ran from Lord Ravenscar or ran to him."
A Wild Lords and Innocent Ladies story
Alan Rothwell, Marquess of Ravenscar, is furious when unconventional heiress Lily Wallace refuses him purchase of her property. He can't even win her over with his infamous charm. But when fever seizes him and they're trapped together, horrified, Alan realizes Lily's attentions will compromise them both! His solution: take Lily as his betrothed before desire consumes them completely…

Make sure you check out all the Wild Lords and Innocent Ladies, this series is fabulous!

#1 Lord Hunter's Cinderella Heiress
#2 Lord Ravenscar's Inconvenient Betrothal
#3 Lord Stanton's Last Mistress
Could this infamous rake…
…finally have found his Countess?
Part of The Sinful Sinclairs. When Lucas, Lord Sinclair, receives a mysterious summons from a Miss Olivia Silverdale he's sceptical about helping her. But Olivia, although eccentric, is in earnest about her quest to restore her late godfather's reputation. Lucas's curiosity is piqued—and not just by Olivia's intelligent eyes and lithe form. A new challenge quickly presents itself: keeping Miss Silverdale at arm's length!
Well, what can say about this? Fantastic, wonderful, sexy, charming, entertaining, engaging; in other words absolutely bloody brilliant! What a fabulous start to what is set to be another fantastic series by one of my whole time favourite authors. The Sinful Sinclairs, as anyone who has been avidly reading Ms Temples books will know are a sort of follow on from the previous series; Wild Lords and Innocent Ladies, as the hugely seductive Sinclairs are the cousins of none other than one of those Wild Lords – I am not going to tell you which one, you will have to read that series to find out. 😉 I knew that I would be in for a treat, and yet again I was blown away by Ms Temple's splendid writing.
The story opens when Lucas; Lord Sinclair receives a mysterious message from a Miss Olivia Silverdale, once meeting the young veiled lady in a church in the middle of the night he hears her out – which believe me with how Olivia tells stories is a very long night for Lucas which does leave him with equal amount or headache and ear-ache. He is in disbelieve over what the slightly odd young woman has told him, she wants to restore the tainted reputation of her godfather and amidst her own investigation she has come across mention of Lucas' own late father. How is the late Lord Sinclair connected to Olivia's godfather? You'll have to read to find out, anyway Lucas is sceptical at her claims and wants nothing to do with her or her infernal investigation, which does include the hilarious outing of an occultist by the name of Madam Bulgari – she is a real hoot and I would love to invite her to any party. But Lucas is curious then after voicing his thoughts to his brother; Chase – my goodness another gorgeous brother – he soon finds himself intrigued not just by her fanciful story but also by her, she gets under his skin and now the notorious rake with the sinful reputation may just have found his match in the form of the eccentric young Yorkshire lass with the mesmerizing eyes.
My goodness, I have found my whole new favourite heroine in the form of Olivia, she is pure brilliance – yes, I maybe a tad biased with her being a fellow Yorkshire Lass, but she really is fabulous. She is eccentric, talkative, creative, imaginative, stubborn and a bit set in her ways – have I just described myself there? She has a way of seeing people, it's like she can see past the façade and see what others can't, she is holding a painful secret, one which Lucas instantly picks up on that and I love how when they kiss he doesn't rush her, he is solid but gentle, and so patient.
As I mentioned the kissing, my, oh my those kisses! They are hot, sensual, steamy and loving that first kiss is a whopper full of nervous lust and it made me melt, Lucas is such a passionate, tender man – huge heart eyes for him especially this line 'he wasn't accustomed to rebellion either from his libido or his conscience' Love it!
Lucas is a mystery, I love how Temple hints at a past; brief glimpses into the man behind the Sinful mask, she does a great job at dropping breadcrumbs for the reader to follow throughout the story. He is very family orientated, protective, controlled, blunt, out spoken, brutally honest at times, grouchy and a tad brooding – can you see why I am a wee bit smitten? He is definitely the leader of the wolf pack – or should that be the Sinclair pack? And for a man who claims to be in complete control he has an awful lot of randy thoughts, that really have no place at tea. 😉
Did I mention Chase? If there ever was a case for the hashtag; Double Swoon, now would be a time. I know that this book is all about the marvellous Lucas and Olivia, but I just have to mention Chase; I am completely smitten and intrigued by this man on first impression he's laid-back, witty, mysterious he makes you sit up and pay attention and he has some great one-liners. Lara Temple what are you doing to me?
Overall The Earls Irresistible Challenge is sexy, witty, entertaining, great plot, brilliantly written, Ms Temple has created a mesmerizing and hugely enjoyable love story with two of the most seductive and entertaining couples that you will ever come across and which entwines an edge of your seat mystery. This is hugely romantic, there is no doubt about that, the chemistry sizzles between them and it has some great comedic moments, the conversations between them is brilliant, fast, witty; they have razor-sharp minds and some of the best dialogue that bounces between them.
Absolutely brilliant, I cannot wait to see where this series is going to go.
This was an Arc copy via the author in exchange for an honest review, Thank you, Lara!
The Earl's Irresistible Challenge is to be released on 27 December and can be pre-ordered at Amazon.
She saved his life…
Now he can't resist her!
In this Wild Lords and Innocent Ladies story, Lord Stanton's stay on the island of Illiakos is shrouded in memories of fever and his mysterious nurse. Years later, an Illiakan royal visit to Stanton Hall reveals the princess's chaperone, Christina James, is the woman who saved his life! Alexander is a master of control, but Christina makes him long to unleash the sinful side he's buried…and unlock her passionate nature, too!
Wild Lords and Innocent Ladies miniseries
1. Lord Hunter's Cinderella Heiress
 2.  Lord Ravenscar's Inconvenient Betrothal 
 3.  Lord Stanton's Last Mistress
My View
What a finale!! This is wonderful and romantic series about finding love and conquering past ghosts is book three in the Wild Lords and Innocent Ladies series. I have been engrossed with the series and getting to know each of these characters and following them of their journey's, each book takes the reader on a story that is both utterly devastating and brilliantly romantic. Temple has gifted readers with a thoroughly dazzling, utterly romantic and unbelievably layered and intricate plot.
The story open's in 1817 where we see exactly what the cool and mysterious Stanton has been hiding away in his past, we see those scars that he has kept well-hidden and how he got them in the brilliant prologue. After being wounded Alex is stranded on the Greek Island of Illiakos, he is brought back from the brink of death by a mysterious nurse wearing a veil – or as Alex describes it; wearing a tent. There is an instant attraction between Alex and the mysterious 'Nurse', he is intrigued by her elusiveness and she is drawn to devilishly handsome Englishman. Let me just say the young Stanton is absolutely adorable, he is wolfish, mysterious and a real cheeky chap.
Six years later King Darius of Illiakos is visiting England and stops at Stanton Hall along with his beautiful daughter and her companion in tow, Alex is being forced back to the Hall to hold talks with the King –something he isn't looking forward to. He see's it all as a waste of his time, he believes he has done enough. But that all changes when he meets a beautiful young woman reading his library, a woman who he soon learns was the 'tent wearing nurse' who saved his life. A woman who he has been obsessing about for the last six years and suddenly here she is. Christina can't believe it when she learns that she is to stay in the home of the very man she has been fantasying about for the last six years, a man who even though she refuses to admit it, she fell in love with while tending to him all those years before.
Now I knew Stanton was a man of mystery, but who knew that stoic, proper and unwavering Stanton would be such a rogue; Yes, I see him as a rogue! A charming if troubled rogue. He is so different to how I first imagined Alex to be, he is just as enigmatic but there is something else about him that catches the attention something dangerous and primal. I really, really like him, Alex is so much than I thought him to be he is intelligent, perceptive, hugely protective and now his story has been told and his secrets have been revealed his other persona is revealed and this one is cold, tormented and vulnerable. He is a man who doesn't believe in happily ever after's, he has become jaded to love and a little cut of from life too, and my heart bleeds for him. He makes you want to prove to him that; yes, he is a good man who is deserving of a happily ever after.
I knew that Alex had a secret, when you read Lord Ravenscar's Inconvenient Betrothal there is ever so subtly added little sniffs of him in that story, I love how Temple did that she has tantalised us readers, it was so brilliantly done. She casted out the lure and once she caught you, she then reeled you in….(I've just realised the fishing metaphor!…This is finally where we get the answers to questions that for bee have been building up about him, the more she reveals the more you are hooked and entranced. Which as ever is so beautifully done!
Christina is a caring and intelligent young lady, she is a woman who has fire in her blood and an adventurous spirit. When we first meet her, I see a young woman whose head is full of youthful dreams but like Alex she too over the years has become withdrawn to her true desires and detached herself from the world, she doesn't believe that girls like her are going to meet their prince charming. She doesn't believe in fairy tales. Christina is an amazing character, she is very real and yet there is something very other worldly about her. She is beautiful, headstrong, with one heck of a brain and wise beyond her years. She has definitely become my favourite heroines from this series, like myself a lot of women can defiantly relate to her in some way or another. I love her active mind and calm intelligence, her thirst for knowledge and yet she doesn't brandy her self around, she is very modest.
The chemistry between Alex and Christina is sweet and natural, but more than that they are fun together they can tease and play even when she is reading those ghastly agony aunt columns in the newspaper. The scene where Alex and Christina meet again in the library is so good and one that will stay with me, the image of her sitting in the window seat reading, with her shoes thrown unceremoniously on the floor is so vivid. That one scene is fun and the air sizzles and tingles with tension from both of them. Thank you, Lara for this beautiful scene!
Oooh, I l do love Rasvenscar! I was drawn to him in Lord Hunter's Cinderella Heiress, I fell in love with him in Lord Ravenscar's Inconvenient Betrothal there and you wouldn't believe how pleased I am he has dropped by again. He is even more witty and charming then he was …love this man! And when the three of them; Hunter, Ravenscar and Stanton are all together is lovely, their familial joviality, the way they can tease and poke fun at each other is adorable…I am gushing too much, aren't I? But, they are gorgeous!
Lord Stanton's Last Mistress is a beautifully written, elegant and thoughtful story about two people who have been through the mill in one way or another and finding themselves unable to believe in happily ever after's. Ms Temple has a real gift at created deeply emotional and passionate characters, which are both stunningly accurate and brilliantly developed. The story flows seamlessly, the tension between Alex and Christina builds up to an eruptive and romantic end. It is concise and crisp, there are multiple layers to the story that keeps you entranced and enthralled.
It is poignant, sentimental and expertly written love story.
So good, and highly recommended!
This was an ARC copy via the author in exchange for an honest review.
Lord Stanton's Last Mistress is to be released on 31st May and can be pre-ordered at Amazon.
Wild Lords and Innocent Ladies miniseries
Lord Hunter, Lord Stanton and Lord Ravenscar.
Three wild rakes whose seductive charms and aristocratic titles have the ladies of the ton swooning behind their fans. United by their charitable foundation to help those effected by the war, these lords are the firmest of friend's.
But they guard their hardened heart's almost as closely as they do their riches…that's is, until they encounter here very special women.
Could these innocent ladies be the ones to tame these wild lords one and for all?
#1 Lord Hunter's Cinderella Heiress (Out now)
#2 Lord Ravenscar's Inconvenient Betrothal (Released today)
#3 Lord Stanton's Last Mistress (To be released)
***
"Women either ran from Lord Ravenscar or ran to him."
A Wild Lords and Innocent Ladies story
Alan Rothwell, Marquess of Ravenscar, is furious when unconventional heiress Lily Wallace refuses him purchase of her property. He can't even win her over with his infamous charm. But when fever seizes him and they're trapped together, horrified, Alan realizes Lily's attentions will compromise them both! His solution: take Lily as his betrothed before desire consumes them completely…
This is book two in was has fast become one of my favourite series; The Wild Lords and Innocent Ladies Series, this series is just amazing I have been hooked by it since reading book one; Lord Hunter's Cinderella Heiress which grabbed my attention. The three lords Hunter, Ravenscar and Stanton are three of the most eye-catchingly sexy and golden hearted men you will ever meet, and I have been looking forward to reading Raven's story since meeting him in the previous and all I can say it was well worth the wait. He and Lily are such a beautiful and remarkable couple.
Alan Rothewell – or Raven – is on a mission, he needs to find another house which can be used in the same way as Hope House; which is a bit of a rest home/help house for veteran's who are in need. Because of an incident with his previous house he needs a new one and he finds the perfect property that would fit the job perfectly; Hollywell Cottage, all Raven needs is to persuade the new owner to sell it him – all before his grandmother finds out that he has returned to the village where he grew up. But he soon finds that the new owner isn't going to be as accommodating as he initial thought especially when said owner is threatening to take off Raven's head with a medieval spear. Raven cannot believe that the fiery – if in his view deluded – young red head is now the owner of the cottage, he tries all the tricks that he can muster to get the spilt heiress on side, but nothing works unbelievably this odd creature is immune to his charm.
He wasn't used to being treated with such cavalier insouciance; Rakehell Raven usually caused a much more gratifying response. Women either ran from him or ran to him, they rarely held their ground…
…did she really think that mace would do an ounce of good against him?…
Heiress Lily Wallace want's nothing to do with the man everyone calls 'Rakehell Raven' with living with his grandmother and his sister until she finds her feet she has heard all about the charming rogue. She knows first hand what men like him want and there is no way he is going to get that from her and she knows that if someone like him ever gets their hand s on Holly well it will be turned into some sort of brothel and from past experiences with that side of life she isn't going to let that happen. Beside she has full intention to be living there herself, she doesn't want to do what society bids her to do and marry -which would be giving up her freedom. No, that is not going to happen. So, when 'Rakehell Raven' turns up she is more than happy to say no to him.
But when Raven falls seriously ill she has no choice but to look after him, she thinks more of his welfare and the fact that the handsome as sin man with the sad eyes will die if she doesn't help him then her reputation. As they are stuck completely alone together as she nurses back to health they soon learn that their first impressions of one another are not exactly accurate, she isn't at selfish and spoilt she has got and independent stubborn streak that can reveal his own and he isn't at all the rake that his reputation proceeds him to be, especially when they become betrothed to protect her reputation.
"If I were halfway a gentleman, I would point out that you shouldn't be alone with me in a bedroom. Grim is not an adequate chaperone…"
Raven is such a complex man he has got so much buried in his past that he tries to keep at the back of his mind, he has got shadows lurking in every corner. He hasn't had the best of starts after the death of his parent's he and his sister were sent to live with their grandparent's only for one thing to led to another and his grandmother ending up disowning him. To me Raven isn't your stereotypical aristocrat, he has trued to distance himself from that as much as possible never really fitting in or being accepted that is until he joined the army and later when he met Hunter and Stanton. You can see just how much those two men mean to Raven, with Hunter and Stanton and their work with Hope House he has finally found something that he hadn't thought he could ever have.
Lily understands him so much more than anyone else, she has been through her own trials and sadness, he carries around with him so much self-loathing and guilt that it took a very special woman to be able to tackle that part of him and Lily is just the woman for him, Temple has done a wonderful job at pairing these two together.
I particularly like the addition of Grim; Raven's huge black dog, and the story behind how Temple came to put this lovable canine into to the story – all to do with dogs guarding graveyards, it is fascinating.
This series is just fabulous, it is getting better and better as we go along, the underlining story that connects these books is one of moving on and finding peace and second chances. Now I do love stories where veterans feature where the story really show case those that have served, that have done their duty and come home and once home that is where the real hard work starts. Temple for me is the go to girl for this trope, her genuine love and knowledge of these character's and this story line really shines through, this series brings attention a topic that is very close to my heart and to read how these three aristocrats who have each got personal stories are helping those that are in need is as always tender and endearing.
"Alan, my Raven with his broken wing, I do love you. I am so glad you shoved me off my island,"
I just love that quote!
Mix that part of the story in with the fact that Raven is a blatant gruff, sex-god and Lily a wild, cunning fox then you have a stonking good romance. Temple really is my go to author for passionate, cleverly witty and sensitive books that grip you from the onset and keep you hooked.
I just love it and I cannot wait to see where Temple takes this series with the next instalment; Lord Stanton's last Mistress. Very highly recommended!
This was an ARC from the author in conjunction with the blog tour, in exchange for an honest review.
Lord Ravenscar's Inconvenient Betrothal is released today and can be found at Amazon .
***
Lara Temple writes strong, sexy regency romances about complex individuals who give no quarter but do so with plenty of passion. Her fifth book with Harlequin Mills & Boon, 'Lord Ravenscar's Inconvenient Betrothal,' will be published in March 2018, and is the second in her Wild Lords series. Her four previous books are: Lord Hunter's Cinderella Heiress, The Duke's Unexpected Bride, The Reluctant Viscount, and Lord Crayle's Secret World.
When she was fifteen Lara found a very grubby copy of Georgette Heyer's Faro's Daughter in an equally grubby book store. Several blissful hours later she emerged, blinking, into the light of day completely in love with Regency Romance but it took three decades of various fascinating but completely unrelated careers in finance and high tech before she returned to her first love.
Lara lives with her husband and two children who are very good about her taking over the kitchen table for her writing (so she can look out over the garden and dream). She loves to travel (especially to places steeped in history) and read as many books as possible. She recently went looking for that crowded little bookstore but couldn't quite remember around what corner it was…hopefully it is still there and another girl is in the corner by the window, reading and dreaming…
Website / Facebook / Twitter / Amazon / Goodreads