Historical Romance
Hello my wonderful friends, have I been excited about this book, or what? And finally The Wallflower Wager has come to Chicks Rogues and Scandals…..I feel like dancing with joy! I am so excited to be sharing my review of this gorgeous book with you all and I have an exclusive (no spoilers) excerpt for you all to devour, so grab a cuppa and a snack of your choice and enjoy.
They call him the Duke of Ruin.
To an undaunted wallflower, he's just the beast next door.
Wealthy and ruthless, Gabriel Duke clawed his way from the lowliest slums to the pinnacle of high society―and now he wants to get even.
Loyal and passionate, Lady Penelope Campion never met a lost or wounded creature she wouldn't take into her home and her heart.
When her imposing―and attractive―new neighbour demands she clear out the rescued animals, Penny sets him a challenge. She will part with her precious charges, if he can find them loving homes.
Done, Gabriel says. How hard can it be to find homes for a few kittens?
And a two-legged dog.
And a foul-mouthed parrot.
And a goat, an otter, a hedgehog…
Soon, cold-hearted Gabriel, who wouldn't know a loving home from a workhouse, is covered in cat hair, knee-deep in adorable animals, and bewitched by a shyly pretty spinster who defies his every attempt to resist. Now she's set her mind and heart on saving him.
Not if he ruins her first.
***
Exclusive Excerpt
"Stop," she said with perfect calm. "Don't move."
He heard a strange flutter, and in the next moment it happened.
A bird landed on his shoulder. A parrot, she'd said? The creature's toes prickled along his skin. His muscle twitched with the urge to shrug it off.
"No, don't," she said. "I'll come for her."
Usually, Gabe would balk at taking orders from a lady – or anyone else. However, this was a decidedly unusual situation.
"Pretty Girl," the bird squawked.
Gabe set his jaw. Do you think I haven't noticed that, you cursed pigeon with pretensions?
She crept towards him, padding noiselessly over the carpet, step by silent step. And as she came, sweet words fell from her lips like drops of raw honey.
"That's it, darling," she murmured.
The fine hairs on the back of his neck lifted.
"Stay…right…there."
The hairs on his arms lifted, too.
"Yes," she breathed. "Just like that."
Now she had the hairs on his calves involved. Damn it, he had too many hairs. By the end of this they would all be standing to attention.
Along with other parts of him.
"Don't stir." she said
He couldn't speak for the parrot, but Gabe was doing some stirring. One part of him had a mind of its own, especially when it came to beautiful women in translucent chemises. He hadn't lain with a woman in some time, but his body hadn't forgotten how.
He couldn't help himself, he stole a glance at her face. Just a half-second's view. Not long enough to pore over every detail of her features. In fact, he didn't get any further then her lips. Lips as lush as petals, painted in soft tender pink.
She was so close now. Near enough that when he breathed, he inhaled a lungful of her scent. She smelled delicious. A faint hunger rose in his chest.
"I know you're feeling lost. And not a little frightened. You miss her terrible, don't you? But I'm here, darling. I'm here."
Her words sent a strange ache spreading from his teeth to his toes. A painful awareness of all his hollow, empty spaces.
"Come home with me," she whispered. "And we'll sort out the rest together."
He couldn't take any more of this. "For God's sake, get the damned thing off me."
At last she collected the feathered beast. "There we are." Cradling it in her arms, she carried the parrot to it's birdcage and tucked it in.
Gabe exhaled in relief.
"She'd settle more if I covered her cage," his beautiful intruder said. "I don't suppose you have a towel?"
He glanced at the linen slung about his hips.
"How badly do you want it?"
Her cheek's flushed. "Never mind, I'll be going."
"I'm going to walk you."
"Truly, you needn't do that. It's only next door. No more than twenty paces down the street."
"That's twenty paces too many."
Gabe might not operate by polite society's rules, but he understood them sufficiently to know this situation violated at least seventeen of them. And anything that damaged her reputation would decrease the profit he stood to collect on this house.
Until he sold this property, her worth was intertwined with his.
"You're no doubt accustomed to having your own way, Your Ladyship. But I've ruined enough lords, baronets, knights and gentlemen to fill the whole of Bloom Square." He arched and eyebrow. "Believe me when I say, you've met your match."
***
Penny watched in silence as the Gabriel Duke turned and stalked to his dressing room.
Then she melted into a quivering pool on the floor.
Heavens.
he'd left the door ajar. As his towel dropped to the floor, she caught a glimpse of taut, muscled backside before tearing her gaze away.
Oh Lord oh Lord oh Lord.
Once she'd latched and re-latched Delilah's cage for good measure, Penny stood and attempted to piece herself back together.
She glanced hat her dressing gown. The faded toile print was years behind the fashion, and the end of the sash were hopelessly frayed – the casualty of many a playful kittens swipe. And her hair …Oh, she could only imagine the state of her hair after this adventure.
She peered into the dressing-table mirror. Worse then she feared. Her plait made Delilah's ruffled crest look sleek. Penny quickly unknotted the muslin around her braid and combed her hair with her fingers before re-braiding it and tying it off.
She squinted into the mirror again. Better, she judged. Not a great deal better. But better.
"Pretty girl"
From the dressing room, Mr Duke gave an annoyed groan.
"I'm so sorry for the imposition," she called "Delilah only came to live in Bloom Square a few weeks ago. Her mistress passed away. Parrot's are very loyal an intelligent, and they often outlive their human companions. So she's not only been uprooted from her home, she mourning."
"I must say she doesn't sound particularly aggrieved to me."
"She does say the most amusing things, doesn't she? 'Pretty girl' and 'yes', and – Do you hear that one? 'Fancy a …' what? I never can catch what she's saying at the end. It's not biscuit.'Fancy a cuppa,' perhaps? But who gives a parrot tea? It sounds like 'fancy a foxglove,' but that makes even less sense. I don't mind saying the mystery is driving me a bit mad."
"Fuck."
She froze. "I'm not that upset about it."
He returned to the bedchamber, not clothed in a pair of trousers and an unbuttoned shirt.
"It's what the parrot's saying. 'Fancy a fuck, love.' that bird came from a whore house."
She spend a few moments in scandalized silence. No one had ever spoken to her in such a manner – but that wasn't the disturbing part. The disturbing part was that she liked it.
"That can't be," she said. "She belonged to a little old lady. That is what I was told."
"Bawds turn into little old lady's too."
"Pretty girl." Delilah gave a cheeky whistle. "Fancy a f-"
Penny pressed a hand to her mouth. "Oh, no."
"Yes! Yes! Ooh! Yes!"
Mr. Duke sat to pull on his boots. "Please tell me I don't need to translate that for you."
***Excerpt was used with permission from Mills and Boon as apart of this blog tour. ***
***
Once again Tessa Dare has blown me away with her wonderous way with words, again and again she proves that she is in a whole league of her own when it comes to historical romance, there isn't a single negative thing that I can say about her work, she is pure class and this one maybe the best I have read to date, it is unbelievably good.
This is the third book in the Girl Meets Duke series, and the best yet, in my personal opinion. What makes this my personal favourite is the fact that our hero is a regular self made man, instead of an aristocrat, he has worked hard to pull himself out of the gutter to become such a powerful tycoon. I don't anyone who reads my reviews will find that a surprise that I prefer regular Mr. Duke to an actual Duke, but seriously though this man is….well, I think I need a gif to say what I think of Gabe…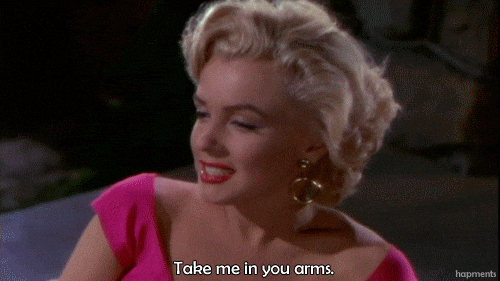 Lady Penelope, what a fabulous character she is! From the first page when she was trying to coax a stubborn parrot from the windowsill with a biscuit, I knew that I had found a kindred spirit, she is brilliant, she babbles on from one topic to the next, she loves her animals and will do anything in her power to look after them and she will fight tooth and nail to protect them, she is kind, caring and very misunderstood by the ignorant people of society that find her odd – Penny, you are not odd, you are unique! She has gathered a menagerie of animals a fact that her family are at odds with and soon give her an ultimatum; if she wishes to stay in London and live independently as she is now, then she must be rid of the animals and enter society or she goes home to become the much loathed role of spinster aunt. Enter Gabriel Duke, the notorious Duke of Ruin who has just moved in next door and after an hilarious first encounter offers to help her, but it is while helping her that sparks start to fly and our unlikely duo become more then just 'acquaintances'
Gabriel Duke, I think you all know what I think of him; sexy, ruthless, protective, brooding, growling, hard-working, self-made man, enthralling, mesmerising…he is just so damn hot, I need a bucket of water thrown over me!! I don't think I can take the heat that radiates from this testosterone fuelled hulk of a man.
Mmmm!! …..Where was I? Gabe, yes…he has clambered , dragging himself out of the dirt and the gutter to become this powerful, ruthless tycoon who doesn't take no for an answer. He has just bought the house next door to Penny and plan's to do it up and sell it for a huge fortune, and he knows that with the house being so close to the beautiful spinster' Penny he will get so much more for it as every young buck and rogue will want to live next door to her. The only problem with his plan to renovate the house and bring it up to date is none other then the girl next door – if he hasn't got enough to deal with, now he has to deal with a house full of animals.
This is just so good, the relationship between Penny and Gabe is brilliant, they are laugh out loud funny and the chemistry is off the charts sizzling hot. I loved them because they are so different, I wouldn't never have believed that they would work as well together as they did.
This is everything that we all have come to love about Tessa Dare books; humour, twists and turns, sexual tension, fabulously engaging plot, gorgeous couple all entwined with that unmistakable Tessa Dare gift for mesmerising story-telling. Honestly I cannot recommend this book enough, it will appeal to all Dare fans and also for those who haven't read a Tessa Dare book yet – really is there any one out there who hasn't read on of this fine authors work? – then this is the perfect introduction to her wonderful work.
This was a complimentary copy from the publisher, which I voluntarily reviewed as apart of this blog tour, thank you Mills and Boon Insiders.
***

About the Author
Tessa Dare is the New York Times and USA Today bestselling author of more than twenty historical romances.
Mixing wit, sensuality, and emotion, Tessa writes Regency-set romance novels that feel relatable to modern readers. With her bestselling "Spindle Cove", "Castles Ever After", and "Girl Meets Duke" series, she has had great fun creating heroines who defy the conventions of their time—engaging in "unladylike" pursuits that range from paleontology to beer-making—and dreaming up the strong-willed, sexy heroes who find their hearts ensnared by them.
A librarian by training and a booklover at heart, Tessa makes her home in Southern California, where she lives with her husband, their two children, and a trio of cosmic kitties.
***
Blog Tour Schedule
Hello my lovely friends, I have the huge pleasure to be sharing my review of the gorgeous twenties set romance; Stolen Kiss With The Hollywood Starlet by Lauri Robinson with you all today. So grab a cuppa   and enjoy.
An innocent country girl…
With stars in her eyes!
In this Brides of the Roaring Twenties story, hotshot lawyer Walter Russell knows an innocent country girl like Shirley Burnette is going to find it tough in cutthroat Hollywood. A stolen kiss with this bright, young singer may be worthy of the silver screen—but Walter hates show business and has sworn off starlets. He knows he should steer well clear…if only he wasn't so compelled to help her!
Well, this is a gorgeous book, one which I cannot recommend enough, but first full discloser, that I haven't read a 20's set romance before this – I know, it's unbelievable, I can't think why this era has eluded me before now, but I do know that I will be rectifying that – bring me the 20's romances, I want gangsters, flappers and bootleggers.
This is the second book in the Bride of the Roaring Twenties, I can guarantee that you can read this as a stand-a-lone, I have read them out of order, don't ask why, I have them both and yet chose to read this one first I tend to work in odd ways, but I just finished the first book; Baby on his Hollywood Doorstep (review to come soon) and really except for a few mentions of shared character's the stories are very much separate to one and other. Which I do like this kind of series, where you can literally just pick any of the books up and start to read without worrying if your missing out on something from previous books.
I'm babbling again, aren't I?
The story as you may have gathered is set in the roaring twenties, singer Shirley Burnette has just arrived in Hollywood, after being forced from her home, she has nothing but what she has in his suitcase and a dream of stardom. She has always been told she sings like an angel and now she wants to take the city of angels by storm. She is your stereotypical country girl who sets her eyes on the big lights. Yet, alas her first day doesn't exactly go to plan when she is nearly run down by high and mighty lawyer; Walter Russell. Let us just say that Walter and Shirley don't get off at the best starts, he in no uncertain terms without even knowing her name tells her to get on the bus and go back to where she came from. Well our Shirley maybe classed as a country-bumpkin, but she has got spirit, she wants to be a singer more then anything she wants to live the dream her mother didn't have the chance to live.
Walter knows that a country girl like Shirley (or Blondie as he nicknames her) won't survive in the tough, backstabbing and at times deadly Hollywood, that the sparkle will soon be banished from her wide eyes, there is a reason why he knows this and why he wants to protect her, a reason that comes clear as the story moves along and one that I ain't going to tell you, let me just say that Walter' isn't the hard, arrogant powerful man that Shirley first thinks him to be, there are cracks in his hardened armour. Walter dislikes everything about Hollywood, he hates how false it all can be, how innocent people can be changed over night, apart from his clients he tries to stay as far away from starlets and the lights of Hollywood as he can – yet 'Blondie' gets under his skin.
Oh, Walter!!! Sigh, Who says that the twenties were full of sexy Gangsters and Bootleggers? This man is a marvel, I don't usually swoon over the pristine suited lawyers but phew, this guy is gorgeous…I may need to commit a crime just so he can defend me 😉
I have always loved Enemies to Lovers and even though these two aren't so much 'enemies' there is a mutual dislike between them at first, but soon both of their icy exteriors melt away and they see that the other isn't too bad at all. I love how they get to know each other, they both have to work past their own personal past and issues, I adore how Walter is so protective of her and yet at the same time treats her as an equal, such as when h gives her a driving lesson. The chemistry is sensual and smouldering, it's not wham, bam straight into to bed, their romance builds up over the course of the book, to a seductive and highly anticipated ending.
I loved this book, everything about it; the setting, the era, the clothes, the dialogue…everything. I was hooked with Shirley and Walter's story, there is an underlying sadness that runs through their story which makes you completely engrossed, they both have heart-break in their past and that comes through and makes the story so much stronger and relatable, that human emotion and hardship kept me transfixed to the page, I was willing them to have a bit of happiness.
Overall this is an enticing, mesmerising and rich in emotion love story. You really get a sense of the times Shirley and Walter are living in, Ms Robinson has a marvellous eye for detail everything is so clear and vibrant and she knows this era like the back of her hand.
This is what I have come to really love about Lauri Robinson, she dives into the era's that are so rare in romance, she brings them to your attention and makes you fall in love with a whole new era. I love that Mills and Boon/Harlequin are so open to these new stories and new era's, keep them coming!
This was an Arc from the author, which I voluntarily reviewed, Thank you Lauri. X
Stolen Kiss With The Hollywood Starlet is available from Amazon.
Hello my friends, I have the huge pleasure to be todays stop on this amazing blog tour, for the equally incredible How To Love a Duke in Ten Days, which is book on in the whole new series by Kerrigan Byrne. Not only will I be sharing my review of this amazing book with you, I also have an exclusive excerpt, so settle in grab a cuppa and enjoy.
About the Book
These men are dark, bold, and brave. And there is only one woman who can bring them to their knees…
Famed and brilliant, Lady Alexandra Lane has always known how to look out for to herself. But nobody would ever expect that she has darkness in her past—one that she pays a blackmailer to keep buried. Now, with her family nearing bankruptcy, Alexandra strikes upon a solution: Get married to one of the empire's most wealthy eligible bachelors. Even if he does have the reputation of a devil.
LOVE TAKES NO PRISONERS
Piers Gedrick Atherton, the Duke of Redmayne, is seeking revenge and the first step is securing a bride. Winning a lady's hand is not so easy, however, for a man known as the Terror of Torcliff. Then, Alexandra enters his life like a bolt of lightning. When she proposes marriage, Piers knows that, like him, trouble haunts her footsteps. But her gentleness, sharp wit, independent nature, and incredible beauty awakens every fierce desire within him. He will do whatever it takes to keep her safe in his arms.
Links
 ***
Exclusive Extract
Chapter One
Maynemouth, Devonshire, 1890 Ten years later
Alexander,
Accept the invitation to Castle Redmayne. I'm in danger. I need you.
—Frank
Alexandra Lane had spent the entire train ride from Lon- don to Devonshire meticulously pondering those fourteen words for two separate reasons.
The first, she had been unable to stop fretting for Fran- cesca, who tended to give more than the appropriate amount of context. The terse, vague note Alexandra now held was more of a warning than the message contained therein.
The second, she could no longer afford a first-class, pri- vate railcar, and had, for the last several tense hours, been forced to share her vestibule face-to-face with a rough- featured, stocky man with shoulders made for labor.
Alone.
***
He'd attempted polite conversation at first, which she'd rebuffed with equal civility by feigning interest in her cor- respondence. By now, however, they were both painfully aware she needn't take four stops to read two letters.
It was terribly rude, she knew. Her carpetbag remained clutched in her fist the entire time, except when her hand would wander into its depths to palm the tiny pistol she always carried. The sounds of the other passengers in ad- joining vestibules didn't make her feel safer, per se.
But she knew they would hear her scream, and that pro- vided some relief.
For a woman who'd spent a great deal of the last ten years in the company of men, she'd thought these painful moments would have relented by now.
Alas, she'd become a mistress of manipulating a situa- tion so, even if she had to endure the company of men without a female companion, there would be more than one man. In the circles she tended to frequent, people be- haved when in company.
It had worked thus far.
Alexandra braced herself against the slowing of the train, breathing a silent prayer of relief that they'd finally arrived. She'd been terrified that if she'd glanced up once, she'd be forced into conversation with her unwanted com- panion.
Rain wept against the coach window, and the shadows of the tears painted macabre little serpents on the conflict- ing documents in her hands. One, a wedding invitation. The other, Francesca's alarming note.
A month past, she'd have wagered her entire inheritance against Francesca Cavendish's being the first of the Red Rogues to capitulate to the bonds of matrimony.
A month past, she'd assumed she'd had an inheritance to wager.
***
Their little society had seemed destined to live up to the promise they'd once made as young, disenchanted girls to never marry.
Until the invitation to an engagement masquerade— given by the Duke of Redmayne—had arrived the same day of her friend's cryptic and startling note.
The invitation had been equally as ambiguous, stating that the future duchess of Redmayne would be unveiled, as it were, at the ball. Included in Alexandra's particular envelope was a request for her to attend as a bridesmaid.
The subsequent plea for help from Francesca—Frank— had arrived in a tiny envelope with the Red Rogue seal they'd commissioned some years prior.
Alexandra hadn't even known Francesca had returned from her romps about the Continent. Last she'd heard, the countess had been in Morocco, doing reconnaissance of some sort. Nothing in her letters had mentioned a suitor. Not a serious one, in any case. Certainly not a duke.
Francesca had a talent for mischief and a tendency to interpret danger as mere adventure.
So, what could possibly frighten her fearless friend?
Marriage, obviously, Alexandra thought with a smirk.
A risky venture, to be sure.
From How to Love a Duke in Ten Days. Copyright © 2019 by Kerrigan Byrne and reprinted with permission from St. Martin's Paperbacks.
***

I am a late arrival to Kerrigan Byrne's books (I only discovered her in the late year or so) but my goodness, she has quickly become a firm favourite, I have loved every book I have read by her, so when I got offered a place on this blog tour for her brand new series, I literally jumped at the chance.
Btw, yes you did read that right; a brand new series and what a corker this is, talk about starting with a bang, this is an explosive and hugely emotional start to what I know is going to be a brilliant series, one that I can't wait to see what comes in the future for these Devils and Rogues.
The story opens in shocking style, unlike a lot of stories where the heroine has a dark and bleak past we learn their past as the story moves along, here we are wham, bam right in the middle of Alexandra's horrific ordeal, right from the first page we know what happened to her, and keeping that in mind as we move forward ten years we know just why Alexandra is the way she is, why she finds trusting men and even allowing them near her to difficult.
Alexandra is a brilliant heroine, she is deeply scarred yet she hasn't allowed that to stop her from doing she dreams of, she has made a name for herself, she has fame, she is intelligent, brave and at times very witty and she will do anything for her two best friends; Francesca and Cecily, who were there by her side when she was going through the worst time of her life, so when she gets a mysterious not from Francesca she goes to her friends aid, even though she has issues of her own, as her family are now on the cusp of bankruptcy and with a blackmailer on her tail, there is only one way for her to find a way out of this except for her to marry, but she won't marry any man, it has to be one of the most powerful men in the country and the deadliest devil of them all.
Piers – the brilliant, ruthless and heart-breaking man that has ever walked this earth (even if it is on page and not on actual earth) is out for revenge, he wants it like nothing else and he will get it, but first dashing Piers comes up with a plan to marry, in a twist of fate the woman he was about to marry; Francesca, turns out to be the best friend of the woman who we know is supposed to be by his side; Alexandra, he soon sets his eyes on her. There is something about her that makes his more animalistic then ever, he craves her, he wants her more then anything and he wants to brush away her fears and keep her safe.
But with so much past to overcome in each of their lives, can this scarred star crossed couple find their so much deserved happily ever after?
This has everything that you would want in a romance story; fantastic and engrossing plot, that captivates and entertains, humour, realism, and angst, but for me the star of this book is the two lead character's, they are both hugely scarred, emotionally and physically they have had to endure so much, each in their own way from emotional and physical abuse to attacks and family misfortune, add to that the backstabbing society and you have a couple who really deserve happiness.
What I love about Ms Byrne's writing is that her stories aren't your stereotypical historical romance novel's, these are gritty and dark, they are an edge to them that really grabs your attention, they cover subjects that aren't your usual for romances, and at the same time they are highly emotional, tenderly loving and breath-taking, you will fall in love, you will weep and you will be at the very edge of your seat as the story unfolds. How to love a Duke in ten days is no different, there aren't enough words to really say how good this book is; amazing, brilliant, stunning, emotional, mesmerising….I could go on, but you get the idea.
This is a stunning, beautifully written story, it is masterpiece of thought-provoking, poignant and emotional writing. I word of warning though, that there is some graphic scenes of what happened to Alexandra, that some readers may find uncomfortable, especially if you have your own #MeToo story in your past, but I can guarantee that her ordeal is handle with such sensitivity.
***
About the Author
Whether she's writing about Celtic Druids, Victorian bad boys, or brash Irish FBI Agents, Kerrigan Byrne uses her borderline-obsessive passion for history, her extensive Celtic ancestry, and her love of Shakespeare in every book. She lives at the base of the Rocky Mountains with her handsome husband and three lovely teenage girls, but dreams of settling on the Pacific Coast. Her Victorian Rebels novels include The Highwayman and The Highlander.
Author Website / Twitter: @Kerrigan_Byrne / Facebook: @KerriganByrneAuthor / Instagram: @KerriganByrne
Hello my dear readers! Do I have an amazing book to share with you today, or what? I have the massive pleasure to tell you a little about the incredible; Reclaimed By her Rebel Knight by Jenni Fletcher. This book is simply stunning, I know that I may have over done the gushing on here, but it's so amazing, so grab your cuppa take a seat and enjoy and apologies for the long review you will have to endure.
Married to a perfect stranger
Reunited with her warrior husband
When Constance inherited her father's lands she had no choice but to marry cold-hearted Matthew Wintour. He left her for the battlefield without even a wedding night. Five years later Matthew has returned—a valiant knight! But Constance is no longer a frightened girl. And this time she must reach out to discover the honourable man behind the armour and what pleasures await them in the marriage bed…
My, oh, my!!! Jenni Fletcher you have out done yourself, this is how you write a Medieval love story; captivating, evocative, thrilling, enchanting, it's a feast for the senses and has one of the best endings ever! Another shining gold star to be attached to Jenni Fletchers cap, this is sensational! By far one of the best Medieval romances I have read – and I have read a fair few – but this is as perfect as you can get in a Medieval romance;
When Constance is orphaned at the tender age of fourteen, if she was to keep her property and her fortune out of the King's hands she must marry. She ends up married to Matthew, who just after their wedding leaves England for Normandy to do his duty and serves the King, or as my gran used to say; 'he went off to find a war' while Constance must leave her home; Lacelby and live with her uncle until her husbands return – whenever that maybe!
The story and their marriage really start five years later, in 1214, Matthew returns Constance can't say she is happy or sad about that as she doesn't know the man that she is to spend the rest of her life with, neither got to know each other in those few moments together, they were just children, she can't even remember what he looks like. Neither of them wanted this marriage, but it was a necessity to save her from the ruthlessness of the King. Even though she doesn't know the man she must share a bed with, she is determined that she will try and be a good wife and make this unwanted marriage work for them both.
I instantly felt a connection with Constance, she is a wonderful character, she is a strong and resilient young woman, who takes everything in her stride, never one to complain and she has a quietly soothing side to her that can ease the brooding of beasts, she is always rational but as you will soon see she possess a lioness heart of courage when the time comes. She was forced to leave the only home she has ever known, become married to a man she doesn't know and then left again before the wedding night. Any other woman would become a wailing shrew, but not our Constance. She is uncertain of how to act around Matthew, she is worried about their marriage, yes she is more then equipped to run a household, but she knows nothing about men, especially not one as large, brooding and distant as her husband.
Matthew, oh Matthew!! Be still my overly beating heart, honestly I need sedating, he is just….#DoubleSigh!! I don't have the words for just how amazing this man is, I need my swooning gif…..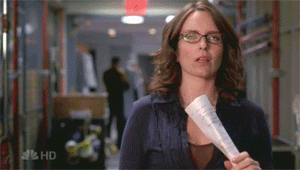 Anyway, he may be the finest, most loyal and trust worthy hero I have come across in a long time. For once we have a hero that isn't complex, his emotions and his responsibilities are in utter turmoil, but he knows what he wants, he wants the best for everyone and he strives to bring peace and clarity. Is there anything more heroic then that? He is genuinely a good man, who has an awful lot weighing on his ridiculously broad shoulders, not only having to deal with the political mess, having to protect those he cares about from any repercussions from what is about to happen and most importantly he wants to make amends and do what is right by Constance…phew, I'm tired just thinking about it all. Do you see how vague, I'm being? Very good reason there is a major plot entwined within this glorious love story, one that I refuse to give away.
What I love about Constance and Matthew more then anything is that they are very relatable and very realistic couple, they are flawed especially after they were pushed together in a marriage of convenience, yet they work, they face a turbulent journey to their HEA but they work through their issues, they do what so few couple is romances do, and they actually talk. Yes there is a spark when they meet, they are both drawn the other because they have both changed so much, they were just kids when they married and now they are in their prime – or how Matthews says to Constance when he first see's her "You've…grown" he says while looking at her bosom. I love that, it's awkward and funny.
But don't just think that this is run of the mills love story, oh no! There is a serious and deadly sub plot that will have you perched at the edge of your seat, going "Oooh, eek, wow!" if your a nail biter, you may not have any nails left by the last page.
This book is a testament to just how bloody amazing Jenni Fletcher's writing is, she has a gift for storytelling, she flawlessly entwines a beautiful and enchanting love story with passionate historic detail, you become immersed in their world. Her passion for era come through her writing with such clarity, you are transported to the Medieval era through the strong and accurate details, and you fall in love with her beautiful and realistic dialogue, this is stunningly perfect!
Oh, and before I forget, do read the historical notes at the front and the back, they are so enlightening.
This was a Arc from the author in exchange for an honest review, thank you Jenni. x
This glorious book is out today, and can be purchased from Amazon and I cannot recommend it enough, so grab a copy while you can.
Hello everyone, I have the pleasure to be sharing my review of Desires of Lady Elise, which is a lovely debut from Rachel Ann Smith, so grab a cuppa and enjoy.
Lady Elise knows all too well the risks of falling in love. Her heart was broken by a rake. Instead of hunting for a husband, she helps other ladies escape the nefarious plans of unscrupulous gentlemen.
After a scandal costs Lord Thornston Elise's hand and heart, he has lived on the fringes of the beau monde. But when his best friend, the Duke of Fairmont, requests his assistance, Thornston is torn. Helping Fairmont means facing the woman who holds his heart and soul.
Succumbing to temptation, Thornston re-enters Society to find Elise still unwed. But as he seeks to reignite her desire for him and earn back her trust, he becomes entwined in one of her investigations. But when events take a dangerous turn, he might lose the woman he loves before he can win her back
This is a lovely quick read, at only 98 pages you can literally read this in one Desires of lady Elise the debut Rachel Ann and from this I can really see a promising future within the historical romance genre and I am sure we are going to be hearing about her for many years to come.
After having her heart broken by a scoundrel years before, she is determined no to suffer again, but instead of going out husband hunting as is what society claim she should be doing, she instead goes out of her way to help ladies escape the clutches of notorious rakehells. But as she helps and rescues other ladies she is still bruised from her own encounter and worst still she still loves the scoundrel who ran off on her all those years ago.
Harold left years before amid scandal, he knows he broke Elise's heart but he had no choice but to leave, since then he has always been on the outside of the ton looking it. It is only because Elise's brother has asked Harold for assistance in a certain investigation of his own that makes Harold return to society, only to come face to face with the woman who has been on his mind all these years.
Its not the most taxing story to read, it has a sweetness to it that I found endearing, but there is a bit of intrigue that surrounds Harold and why he left.
My only reservations with this is that there is a lot packed into such a short story, which is what a lot of authors tend to do with novella's, my personal view is that this would have been better made into a full sized novel, that way the author could have really gone to town and really invested into each characters back story, for example with Harold, I would have loved to know far more about him and his work with the home office and more about his past that led him to b the man that he has become and why he has the reputation that he has. There is nothing better then really delving into the mind of the characters that you are following.
Apart from that and the constant use or 'my lord/my lady' which did get a little tiring, this is an impressive debut, it is fast paced, fun and engaging novella. I look forward to seeing what comes next from Rachel Ann, the writing is strong and fluid, there is a real fun feel to it that keeps you reading. Judging by this I have no doubt that she is an author to watch out for in the future, and maybe the next book will be a full length novel which will show her splendid writing off.
This was an Arc from the author in exchange for a honest review, thank you Rachel.
Desires of Lady Elise can be purchased from Amazon.
Hello my lovelies, I am so, so excited to be sharing my review of this beautiful book with you all, I am a absolute huge fan of Mimi Matthews, but this is something very special indeed, so grab a cuppa take a seat, try and ignore my babbling and enjoy.
Matthews is a bright, shining star in historical romance…" -Austenprose
An Uncommon Beauty…
Hidden away in rural Devonshire, Phyllida Satterthwaite has always been considered more odd than beautiful. But in London, her oddity has made her a sensation. Far worse, it's caught the eye of the sinister Duke of Moreland–a notorious art collector obsessed with acquiring one-of-a-kind treasures. To escape the duke's clutches, she's going to need a little help.
An Unlikely Hero…
Captain Arthur Heywood's days of heroism are long past. Grievously injured in the Peninsular War, he can no longer walk unaided, let alone shoot a pistol. What use can he possibly be to a damsel in distress? He has nothing left to offer except his good name.
Can a marriage of convenience save Philly from the vengeful duke? Or will life with Arthur put her–and her heart–in more danger than ever?
Well, I am lost for words (I'm sure some will think that a blessing) but really, I am struggling to express just how magical this book is. Everyone knows how much I adore Mimi Matthews work, I have so much respect for her as a writer and I always get a thrill whenever I open another of her books. Each time I read one of her stories I am always blown away, I read her work and as I do, I keep thinking; how can she possibly top what is the peak of perfection and then what happens? Boom; I am once again blown away by her words, if there was ever a title that was perfect for a book, because this is a work of art in its own right. I honestly think that this is the very best I have read by Ms Matthews – which feels a but traitorous towards her other work.
After the death of her grandfather, Phyllida (Philly) must leave her home to live with family which are practical strangers to her, her only companions are her own pack of dogs, which she refuses to leave behind. Unfortunately, she soon realises that now her life isn't her own she is lonely and unhappy, she thinks that her uncle Edgar has took her to London to find a suitable match. How wrong she is! Because of her uniqueness her uncle has one man in mind for her; the mysterious and notorious, Duke of Moreland, a man who collects all rare and unique things whether that be art work, dogs or people. Her uncle is a despicable human being, he thinks it's OK to 'sell' Philly to the Duke, even though she has been sheltered, she has always done as she is told, she has always been obliging to others; you could say that she is a little naïve to the world, even she knows that marrying the Duke is the very last thing that she should do.
Enter her hero, in not so shining armour, who comes limping in to rescue her; Captain Arthur Heywood, has recently returned wounded from the war, up until now he has always stayed away from society, away from the scathing remarks and backstabbing ton, but Arthur has business in town, with her uncle that he cannot escape from, which is wen he meets the shy, and monopolized; Philly. He is instantly taken with her, as a friend she was kind to him when others treated him like a leper, in her innocent and very subtle way she showed him that there is goodness in this life and not just the darkness that engulfs him at times. On hearing that his little friend is to be more or less forced into marrying the Duke, a man Arthur has heard some terrible things about, he doesn't the gentlemanly thing and offers marriage.
Alas, their nasty marriage and fleeing London to his estate, doesn't go down well with others and as you can expect they soon they find that they have danger hanging over their heads, Arthur is determined to protect his new wife at whatever the cost.
I loved Philly and Arthur the moment we meet them, she is a quiet, caring and loyal young woman who just wants to be able to live happily with her dogs, she isn't made for the ton she is far more at home in the country being able to run free, I can so relate to Philly she has a gentle soul, but I sensed that she had a strength hidden away and that really shines through in those moments when she is quietly encouraging Arthur, when subtly helps him and the way she stand firm beside him.
What struck me most about Philly and Arthur's romance was that even though their was 'marriage of convenience' they started out as genuine friends, they saw something of themselves into the other and that drew them together, it's a relationship that isn't all heart-pounding lust, their blossoming romance is formed on a mutual friendship, they learn about each other and as they start to delve into their own feelings and how their marriage could be, so do we readers, we all go on this journey together and I think that is so skilfully and beautifully done, it really brings the reader into the story and into the character's lives, I really love how this is written.
Honestly thought this book is amazing; what appears to be a very simplistic regency romance about a young woman who needs rescuing and the wounded war hero appears offering the protection of his name; turns out to be far more then the stereotypical marriage of convenience. With a brilliantly vile baddie, manipulative family, tortured war nightmares and an unexpected twist that makes you go; "What? I didn't see that coming", The Work of Art is a marvel of regency romance writing.
I have to say that this is a masterpiece of character writing, each one are brilliantly created, whether that be the sweet and loving Philly and Arthur, the arrogantly horrible; Moreland and Edgar and the cackling banshees that are Elizabeth and Lady Elliott – who really can give the evil Duke a run for his money at being a sadist. But really it is the connection and blossoming romance between Arthur and Philly that keep you hooked and turning the pages, they are an adorable, shy, realistic couple.
Overall a charming, beautifully written, character driven romance, with a dash of intrigue, I cannot recommend this more, it is utterly perfect. I love it, absolutely utterly love it!
This was an Arc copy via the author in exchange for an honest review, thank you Mimi and apologies the late review. x
The Work of Art is to be released on 23 July and can be pre-ordered at Amazon and I do say go and order it.