Historical Romance
Hello, Sunshines, I have the massive pleasure to be sharing my review of this amazing book with you all today; the Rebel Heiress and the Knight by Melissa Oliver, plus I have an exclusive two-book giveaway which I hope everyone will enter and share. For all of you medieval romance lovers out there, I know you will love this one as much as I do.
The Rebel Heiress and the Knight by Melissa Oliver
Genre: Historical, Medieval Romance / Publisher: Mills and Boon, Harlequin / Release: 1st July 2020
She must marry the knight
By order of the king!
Widow Eleanor of Tallany Castle knows her people are broken by the taxes demanded by King John. So when she's ordered to marry Hugh de Villiers, a knight loyal to the king, she's furious—even if he is handsome!
As gallant Hugh begins to heal the scars of Eleanor's abusive first marriage, she's even more determined to keep her secret: she is the outlaw the king wants to send to the gallows!
***
I have been so excited about this book, from the moment I saw the beautiful cover I knew that this was a book which I not only need to read but one which I would love and happily re-read for many years to come. Yes, I did get all that from the cover, which just goes to show that the old adage of 'don't judge a book by its cover' isn't always correct!
This is one of my whole time favourite tropes; Enemies to Lovers, and easily right up there with the best, if you love the greatness of Elisabeth Hobbes and Nicole Locke, then this is the book you absolutely need to read. Eleanor and Hugh are an amazing couple, there is a lot of animosity between them in the beginning, especially from Eleanor, but once you get to know her and her past you totally understand her feelings toward the other sex, especially when she is forced to marry them – no matter how disarmingly charming and charismatic he may be. Our Eleanor has been through the mill with her previous marriage, she has suffered and had her own trauma's but when she was widowed she had the freedom to actually be able to live and be happy.
Eleanor is a proud, feisty, caring and loyal woman who sees what is happening within the country and she doesn't like it, she has this pretty ruthless side that will do all in her power to help – even if the one she has sided with isn't that of the King…and her new husband!
So when a whole troop of the King's fiercest Knights, led by the bravest, hardest of them all, turn up with a missive that will change her life, she is not happy, but she is stubborn and resilient enough to give as good as she gets. She has a viperous intelligent tongue and she is not afraid to use it when necessary, even if it does get her in trouble at times for talking before thinking and for judging harshly before knowing a person, but there
Hugh would rather be with a sword in hand, with his men fighting a bloody and dangerous battle, than having to sweet talk a fire breathing woman to open the gates so he can deliver a message from his King. What he didn't expect was to be forced to marry the very woman who looks at him as though he were the very devil, a woman he soon learns has far more secrets then he could expect. But no matter the circumstances of their union, or who she is and where her alliances lay he can' help but feel the stirrings of lust, want and
How much do I love Hugh?
Oh, boy it feels as though this gallant, proud, stubborn, passionate, funny, clever and sexy as hell, green-eyed man, was written for me. For those who follow the blog will know that I go crazy for a green-eyed hero, and this gorgeous heartthrob and pin me with that emerald gaze then throw me over his huge shoulders anytime he wants…Gawd, he is fabulous, heroic, brave, strong, determined, handsome, gruff, brooding, sensual and yet he has a slight vulnerability in the fact he doesn't trust women too much yet oddly enough for the times he does respect them…he really is wonderful…sigh, those green, green eyes!! Definitely an appropriate time for a #DoubleSwoon
This book is exquisite, there really is no other words for it. The story is a good old fashioned enemies to lovers with an edge, the story is original, the characters are brilliantly created with real depth which makes them memorable and hugely likeable. I love the attention to detail, even though this is very much character-driven each scene really showcases the era. I love Eleanor and Hugh, they really are the shining stars, their battle of wills, their wit and humour, their banter and their falling into passionate love is addictive and engaging.
This is one of the finest debuts I have read! Melissa Oliver is a rare jewel, her writing is a breath of fresh air she is a gift to the historical romance genre, I can guarantee that we are going to be witness to some great things from this wonderful lady.
The story takes the reader on a heart-stopping, passionate, exciting and at times mysterious journey, the writing is flawless; I cannot say one single negative thing about this; everything from the cover to the beautiful and mesmerizing words within is perfection.
Overall, a brilliant debut from an author who I know will have a long shining career!
This was an Arc copy via the author, which I voluntarily reviewed, thank you, Melissa. X
***
About the Author
Growing up in Richmond-upon- Thames, Melissa Oliver used to walk past the Harlequin Mills and Boon offices as a teen and wistfully sigh that one day her dream of writing for them would come true. Amazingly, it finally has and now she can bring all those stories onto the pages of her books. Melissa lives in south-west London with her gorgeous husband and equally gorgeous daughters, who share her passion for castles, palaces and all things historical.
You can keep up to date with Melissa on Twitter @melissaoauthor and Facebook @melissaoliverauthor
***
Giveaway
So you have read all about this amazing book, how would you like to win a copy for yourself?
We have two copies of The Rebel Heiress and the Knight up for grab's, to be in for a chance to winning just answer the question below.
Who is your favourite Knight?
(This can be from Film, TV, Book or even real life, it's entirely down to you)
You have four ways to enter; either comment below, on Twitter, Facebook or Instagram. You are more than welcome to comment on all which would be four entries and don't forget to share the social media posts which would count as extra entries.
Terms and Conditions.
Open Internationally.
Only comments on the specified posts will be counted.
Giveaway closes 28th June 2020, 10pm GMT.
You must be 18 years, or older to enter.
Two winners will be drawn, one book each, winner's will have 48 hours to claim the prize or a new winner will be chosen.
Hello, Sunshines! I am super excited to be sharing this amazing book with you, in my whole new Chicks, Rogues and Scandals Book Promo. The Queen's Almoner by Tonya Ulynn Brown, this sounds fabulous and it looks gorgeous – that cover is stunning! This has gone right to the top of my next to buy list,
The Queens Almoner by Tonya Ulynn Brown
Genre: Historical Fiction, Romance
Format: Ebook, Paperback
Release Date: 30 June 2020
Sometimes loyalty to the queen comes at a cost.
Thomas Broune is a Reformer and childhood friend of the young queen, Mary Stuart. When Mary embarks on a new life in her estranged homeland of Scotland, Thomas is there to greet her and offer his renewed friendship. But the long-time friends grow closer, and Thomas realizes his innocent friendship has grown into something more.
Yet he is a man of the cloth.
Mary is the queen of the Scots. Both of them have obligations of an overwhelming magnitude: he to his conscience and she to her throne.
When he must choose between loyalty to his queen or his quiet life away from her court, he finds that the choice comes at a high price. Driven by a sense of obligation to protect those he loves, and crippled by his inability to do so, Thomas must come to terms with the choices he has made and find a peace that will finally lay his failures to rest.
***
He is the man of the cloth, she is the Queen of the Scots.
How far will he go to protect the woman he loves?
Pre-order now!

***
About the Author
Tonya Ulynn Brown was born and raised in Columbus, Ohio. Although she has also lived in Indiana, Virginia, and Minks, Belarus, she now calls southeastern Ohio home. She spent her younger years right out of college, living in Europe and teaching English as second language. She attributes her time in Eastern Europe as being one of great personal growth, where her love for history, the classics, and all things European was born. Tonya holds a Master's degree in Teaching and is now an elementary school teacher where she uses her love of history and reading to try to inspire younger generations to learn, explore and grow. Along with all the historical characters that she entertains in her head, she lives with her husband, two sons and a very naughty Springer Spaniel. Her mother has also joined their home, making for a cozy and complete little family.
***
If you are a Romance and/or Historical author and would like a free Book Promo which will feature on the blog and across Chicks, Rogues and Scandals social media, then do get in touch via the Contact Me page quoting 'Book Promo'
Hello, Sunshines! I hope you are all well? I am super excited to be sharing my review of; The Temptation of Lord Tintagel by Bronwyn Scott. This is the third book in the brilliant; Cornish Dukes series, and I can't wait for you to meet the gorgeous Inigo, I hope you love it as much as I do!
Genre: Historical Romance / Series: Cornish Dukes #3 / Publisher: Mills and Boon, Harlequin / Format: Ebook, paperback
When his enemy…
becomes his truly tempting ally!
Inigo's best friend's life was cut brutally short by his association with the lovely Audevere Brenley and her father. Now Inigo seeks justice. But never did he dream that his greatest ally would be Audevere herself. What begins as business is branded with passion as Inigo rediscovers the intrepid, determined woman he thought he knew. His most dangerous revelation? His own feelings for her!
I have completely fallen in love with this series, Bronwyn Scott has once again blown me out of the water with her beautiful and endearing words, what I love about Bronwyn's work is she is consistent with her writing, the plots are always intriguing and surprising, the romance is always true and passionate and her research and attention to detail is second to none. Bronwyn could writer a menu or a telephone book and I would devour it like a large slice of apple pie.
I have been looking forward to this one, throughout the previous two books I have been intrigued by Inigo, there was just something about him that caught my attention and I have been so looking forward to reading his story and I am super happy that this book did not disappoint in fact this is easily my favourite of the series.
This is the third book in the Cornish Dukes series, yes they can be read a stand-alone's as everything you would need to know about the previous books is covered so your not missing out on any crucial part to the series story, but my personal view is that you should read them in order, as I think you will get a far better understanding of the characters and the reasoning behind what's happening and Inigo himself.
After the death of his best friend, Inigo is out for revenge on those whom he fully blames for Colin's death, he will stop at nothing to bring the awful Brenley down a peg or two. So, when the very woman he hates most of all; the daughter of the man himself and the woman who pushed Colin to do what he did, approaches him with the perfect way to finally get back at his Brenley then he jumps in. This arrangement between them is just that an arrangement, nothing more or less – or so they both think! Audevere wants freedom, she wants to be far away from her vile fathers manipulating, he is drowning her with his toxicity and she needs to be free of him before he pulls her further down into his pit of manipulation and ruthless obsession, she can only think of one man who can help her flee, a man she had once been good friends with.
Inigo is an amazing character, he is everything you would want from a hero; proud, protective, loyal, cunning, intelligent, sexy, caring, full of charisma and full of revenge. Oh, boy does this man ooze pent up frustration or what!! He is like a swirling cauldron of fire and lust, anger and loss, revenge and passion and Oh, boy do I love him?
This story unlike the previous two is all about the two main characters, Inigo and Audevere (Isn't that one of the prettiest names?) are the star attractions of the entire piece. The change they go through as characters the way they develop and become the people they end up being is remarkable! It is a beautiful thing watching them grow as a couple and as individuals right before your eyes. Especially Audevere she is hugely complex, she has a lot of issues that need lots of patience and time for her to be able to resolve and at times I was wondering if she was even strong enough to be able to take the steps towards that happily ever after. I was willing her and Inigo on right from the start, so their ending was well fought for and hugely deserved.
There is something about Bronwyn Scott's writing that just grips me, she has this talent of hooking her readers like a fish on a line, which is amazing; literally from the first page and that's it I am a hooked. She teases and tantalises with the most fluid and enchanting words, she takes you on a magical carpet ride and by the end, you are exhausted – that is maybe due to staying up until the wee hours reading, though – I think I need to invest in some eye cream!
The engaging and intricate plot is flawless, the romance is fraught with a will they won't they feel, and the ending is superb, I loved it!
I am super excited if a little saddened that we only have one book left in this amazing series, what will I do when all the Cornish Dukes have ruined me and then left me? How will I possibly survive? Venner is going to break me, I just know it but I still can't wait to get my greedy little hands on him – I mean; hands on the book 😉
This was an Arc copy via the author, which I voluntarily reviewed, thank you, Bronwyn. x
Hello Sunshines! I am super excited to be sharing my review of; The Scoundrel's Bartered Bride by Virginia Heath. This book is so good, the hero; Owen….well is really something indeed 😉 I can't wait for you all to meet him, I do hope you will all love it as much as I do!
The Scoundrel's Bartered Bride by Virginia Heath
Genre: Historical Romance / Publisher: Mills and Boon, Harlequin / Format: Ebook, Paperback / Release Date: 16th June 2020
Marriage…
To the highest bidder
Lady Lydia Barton cannot seem to avoid Owen Wolfe since he's returned after being wrongly transported for stealing her family's jewels! But Lydia has more pressing problems, like her impending arranged marriage. Until Owen makes her father a counteroffer for her hand. Is Owen purely after her society connections, or dare Lydia hope that the charming stable boy she once loved is still within her ruthless, wealthy new husband?
***
Praise for Virginia Heath
"Virginia Heath's writing is as warm, witty, and insightful as ever…one of the best authors of historical romance around." —All About Romance on The Determined Lord Hadleigh
"I loved every minute of this story along with the wonderful witty moments that I have come to love from Virginia Heath's writing." —Rae Reads on The Determined Lord Hadleigh
"Just when I thought that Virginia Heath had reached her pinnacle with sexy and swoon-worthy heroes she pulls a stunner… I have said it before, but I am going to say it again; that Ms Heath really does have a gift with writing." — Chicks, Rogues and Scandals on The Disgraceful Lord Gray
"Virginia Heath's books get better and better. She is an automatic buy for me. If you haven't read her books, I highly recommend them."— Geeky Blogger's Book Blog on The Uncompromising Lord Flint
***
When I heard that the next book by Virginia Heath was going to be a mix of two favourite tropes; Marriage of Convenience and Enemies to Lovers (which just happens to be my favourite romance trope – I think everyone knows that by now) I knew instantly that we would be in for a whopping great book. And as always Virginia has gone and knocked ball of greatness out of the game and moved the goalposts of how historical romances books are written, the same goal posts which all historical romance authors aim for.
Honestly, is there no end to this amazing woman's ability to entertain us, loyal readers?
This is a fabulous addition to her rapidly expanding writing CV! I believe this is her fifteenth book (I could be wrong if I am then do let me know) in what; four/five years? That is impressive, and as ever I am in complete awe of her…I think I best actually say something about the book, instead of embarrassing us all with the constant fangirling waffle!
Wolfe by name wolf by nature, isn't that how it's supposed to go? I don't think lovely Owen is quite a wolf, true he maybe roguish scoundrel and underneath is twinkling charm and this endearing boyishness I did think there was a ruthless, hardened and steal quality about him, but he isn't a wolf. Which I did found a tad disappointing I wanted him to be a rougher – especially regarding what he had been through, but hey, that's just me, I'm a bit weird.
Apart from that, he is an amazing hero, I have always loved a self-made man, a man who has really fought and worked his arse off to get to where he is; and that is Owen! Virginia has done the most amazing job at creating a genuinely lovable rogue, a down on his luck lad who became the master of his realm. A man who every woman with a pulse will instantly fall in love with just doesn't think of taking him from me…..I have my handbag at the ready for a duel 😉
He started his life in a decent job as a stable hand, then for things to take a wrong turn and suddenly he had nothing, and now he is the owner of a Gaming Hell, he has aspirations, his has vision, he is a proud, stubborn, complex and intelligent man. Yet despite having his world turned topsy-turvy, he has succeeded, and beneath that money magnet lies the heart of a kind, caring and compassionate man – a man who can't for the life of him see the woman whom he loved all those years ago being sold off to a viper.
After being wrongfully accused and eventually transported for stealing, he has spent many years trying to regain his place in the world and he has worked hard, bloody hard to amass the fortune he has in his bank account and now the not so bad boy is back – much to the unease of the woman he loved all those years ago, a woman who he will never forgive, and yet he can't seem to get said woman out of his mind.
Lydia is on the threshold of a marriage, she is going to be sold out to the highest bidder as her family are in dire straights, their huge wealth has gone and now her father needs to fill the family coffers and the only way to do that is to sell off his daughter even if that means selling her to the vile, evil and most likely murderous Lord Kelvedon. That is until the rakish, super gambler; Owen Wolfe steps in and literally wins her hand. Now they are together, they not only must face life as man and wife when they detest each other but they soon find themselves on a hunt to clear Owen name, because if he didn't steal those dratted jewels, then who did?
I love, love, love that period when they are married, they still don't completely trust or like each other and yet, there is a passion brewing, the air is tingling with pent up frustration, anger, lust, and confusion. I have always loved a good-natured battle between the couple and add in Virginia's solid and brilliant wit you have fun and fireworks, but there are also some real emotional and heart-warming moments, it was in those instances where I warmed a little more to Lydia, as before that I wasn't sure about her, but she soon won me over.
This is a wonderful escapist read, it takes the reader on a journey of discovery to find that all-elusive happily ever after. It has everything we loyal readers have come to love about Virginia heath's writing; a perfect fiery romance full or real wit and raw passion, two intriguing characters who pull the reader into their lives and it is a real joy getting to know them and watch them grow and change from two warring individuals to an unbreakable couple. But don't think this is all about the romance, I love that there is an intriguing mystery that hovers around in the background giving this a bit of a different feel to other romances. Again another aspect I love about the historical genre, I love a good mystery entwined with the romance.
This was an Arc via the author which I voluntarily reviewed, thank you, Virginia. x
***
About the Author
When lifelong insomniac Virginia Heath was a little girl, she made up stories in her head to help pass the time while she was staring at the ceiling. She did this every night for over forty years until one day, she decided to embrace the insomnia and start writing them down. Now, to her absolute delight and utter astonishment, her slightly racy Regency Romcoms are published in many languages all across the globe. Amongst them are her critically acclaimed Wild Warriners and King's Elite series for Harlequin Historical.
Unashamedly addicted to happily ever afters and terminally cheerful, Virginia cannot wait to launch NEVER FALL FOR YOUR FIANCEE, the first book in her upcoming Merriwell Sisters trilogy with St Martin's Press loose into the world.
When she isn't furiously writing romance fuelled on far too much English tea, she likes to travel to far off places, shop for things she doesn't need and drag her devoted Labrador Trevor on long walks around her native London. And in case you were wondering, two Romantic Novel of the Year Award nominations and eighteen books later, it still takes Virginia forever to fall asleep.
You can find her procrastinating online on her busy Facebook page and at www.virginiaheathromance.com
Hello Sunshines! I have the huge pleasure to be sharing my review of the fabulous; The Earl With The Secret Past by Janice Preston. This is a wonderful book and there is a review somewhere hidden within the waffle, I hope you will love it as much as I do!
The Earl with the Secret Past by Janice Preston
Genre: Historical Romance / Publisher: Mills and Boon, Harlequin Books / Format: Ebook, Paperback / Release Date: 16th June 2020
An unexpected inheritance
An explosive reunion
Hardworking architect Adam Monroe's world is shaken when he inherits an earldom! Thrust into the ton, he bumps into widow Kitty Fenton—his lost love. Years before, he refused to elope with Kitty to save her from ruin, and was heartbroken when she married soon after he left. Perhaps fate has given him a chance to discover the truth—after all, beneath the hurt, the sparks of attraction are as strong as ever…
***
Have you seen this cover??
Before I start waffling, I got to mention that cover, again! Isn't is absolutely flaming gorgeous? Ah, that cover model, he's not how I saw Adam in my head while reading, but still…..#DoudleSigh!
***
Praise for Janice Preston
"…a fantastic storyteller with a terrific ability for bringing the past to vivid and colourful life."
"Janice Preston has a wonderful warm writing style."
"Janice Preston is one of the most unique voices in Historical Romance!"
'The writing flows as elegantly as the Regency characters themselves.'
'Janice has a real knack of drawing you in and keeping you there.'
'I can't wait to read more from Janice Preston!'
'The dialogue positively sparkles.'
'Janice Preston has the knack of effective characterisation and I think her name will be seen a lot in future.'
***
The latest from the brilliance that is; Janice Preston is one of her best yet – in my humble opinion! I do realise I say that an awful lot, but I'm not ashamed to fangirl over a favourite author, especially when she writes such beautiful words and this one is so full of beautiful words I may have to weep with pure joy. This is proper escapism, Adam and Kitty whisk you away, make you fall in love and leave you feel all warm and sighing with content at the wonderful and worthy ending.
What I particularly love about this is that Kitty and Adam are not a young buck and debutante pairing, both are in their thirties and having a bit of experience and a past each they have a second chance at happiness. That is so refreshing especially as we see so few older lead characters in historical romance and I think it is important for to have love stories where the characters have said goodbye to the schoolroom many moons ago. As much as I love and will read any historical romance, as I get older I am more and more drawn to books where the main characters are more my own age, I can't explain it but it does make reading the book and following the characters that little more enjoyable. There are little things or something Kitty would say and I was like; yes!
Hmmm?! I may have waffled a little there…
Fifteen years previously Kitty and Adam meet fall in love only for Adam to break her heart and left, she doesn't understand his treatment of her, he thought himself unworthy of her, being an architect's apprentice Adam didn't think that someone as lovely and high ranking as Kitty should be tethered to 'trade' so he leaves her with nothing but a few hurtful words and more heartbreak then he could ever imagine. All Kitty wanted was Adam, simple as that! She wanted him to rescue her from the future which had already been planned out for her.
Fast forward fifteen years and both of them are about the have their lives turned upside down.
Adam discovers he isn't who he thought he was and worst those around him have lied to him all his life, he isn't just an architect he is actually the long lost Earl of Kelridge and he is about to take his place in the circus that is society, thank goodness for his friend; Robert Fenton, who just happens to be the stepson of none other than the woman he walked away from all those years ago, a woman who he never forgot and a woman who has always loved. But is the feeling mutual?
Kitty is an interesting and very relatable character, she is hurt, confused and angry by being so callously put down by Adam. Personally, I don't she cared that he was just an apprentice architect she loved him for the young man she saw and got to know all those years ago and that deeply ingrained love for him is still there beneath all the years of barricading that part of the heart and focusing her love and life on her husband, stepchildren and her writing. Yes, our Kitty is a writer, how brilliant is that? So to hear of the revelation that her childhood love is, in fact, the new Earl of Kelridge is news that starts a whirlwind of emotions and complex thoughts running through he head. You really feel for her!
But the question is; can these two star crossed lovers traverse the churning sea of old and present emotions to give their fledgeling romance ago?
Oh, Adam!!! How much do I love this man? Gorgeous, brooding, intelligent, passionate, a proper hero plus he's Scottish – oooh, I do love a thick Scottish brogue and with how perfectly Adam's character is written you can 'hear' him purring and growling while reading. But don't just think that it's the accent which is the only reason why I love this man and that I have an overactive imagination which pictured him in kilts far too many times – Outlander has a lot to answer for, for where my imagination goes 😉
You know, I had to do it…;-)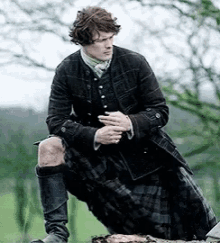 But our Adam is easily one of my favourite heroes, he is a proud, hardworking., loyal, compassionate, sexy as hell man who once he finds out the truth of who he really is at first is a like a fish out of water. My heart goes out to him, there are moment's when I wanted to leap into the book and give him a huge cuddle when he seems so lonely and little confused at his new life. He is stuck on the outside looking in, he feels once he has the title that he doesn't belong anywhere, he isn't an aristocrat and he no longer belongs with the working class, but don't think that stop's him from speaking his mind and doing things his own way when he is able.
I thoroughly enjoyed this, the story is fresh, original, entertaining, thrilling, engaging and a little different in feel to all of Janice's previous books. I loved the fast-paced journey that we as readers are taken on with the characters throughout the book, there is a feeling of adventure and surprises along the way that are so intricately woven into the fabric of the plot. As much as I loved the Beauchamp's it was great to become invested in another selection of characters, some whom I would love to see have their own stories some time in the future.
Overall, a wonderful second chance love story which centres around two very different main characters, both of who are a little older than the stereotypical late teens/the early twenties which we see so much of. Plus Kitty and Adam are genuinely very likeable, you are rooting for them to finally have they're happily ever after that they both deserve.
Very highly recommended for all who love an original historical romance!
This was an Arc copy from the author, which I voluntarily reviewed. Thank you, Janice! x
***
About the Author
I grew up in Wembley, North London, with a love of reading, writing stories and animals. After leaving school at eighteen, I moved to Devon and any thoughts of writing became lost in the hectic rush of life as a farmer's wife, with two children and many animals to care for. When my children left home for university, I discovered a love of history and of the Regency period in particular and began to write seriously for the first time since my teens.
Real life then got in the way and I didn't write again until 2009. I joined the Romantic Novelists' Association in 2012 and my first Regency romance was accepted for publication by Harlequin Mills & Boon in late 2013.
I now live in the West Midlands with my second husband and two cats and I continue to write Regency romances for Harlequin Mills & Boon.
You can find more about Janice and her books over at her website https://janicepreston.co.uk/
Hello Sunshines! I have the huge pleasure to be sharing my review of this charming book; First Comes Scandal by Julia Quinn. This is such a fun and easy to read book, that no matter if you are a massive historical romance fan or not, this will definitely put a smile on your face. So take a seat and enjoy!
First Comes Scandal By Julia Quinn
Series: A Bridgertons Prequel
Genre: Historical Romance
Publisher: Avon Books
Format: Ebook/Print/ Audio
Continuing her delightful Bridgertons Prequel series, #1 New York Times bestselling author Julia Quinn presents the latest love story between the Bridgerton and Rokesby families.
She was given two choices…
Georgiana Bridgerton isn't against the idea of marriage. She'd just thought she'd have some say in the matter. But with her reputation hanging by a thread after she's abducted for her dowry, Georgie is given two options: live out her life as a spinster or marry the rogue who has ruined her life.
Enter Option #3
As the fourth son of an earl, Nicholas Rokesby is prepared to chart his own course. He has a life in Edinburgh, where he's close to completing his medical studies, and he has no time—or interest—to find a wife. But when he discovers that Georgie Bridgerton—his literal girl-next-door—is facing ruin, he knows what he must do.
A Marriage of Convenience
It might not have been the most romantic of proposals, but Nicholas never thought she'd say no. Georgie doesn't want to be anyone's sacrifice, and besides, they could never think of each other as anything more than childhood friends… or could they?
But as they embark upon their unorthodox courtship they discover a new twist to the age-old rhyme. First comes scandal, then comes marriage. But after that comes love…
***
I have read many Julia Quinn books for many years, and yet oddly enough this series seems to have passed me by. Only for me to finally find it and it's already on book four, usually this would have been not going into review it and instead go and find the first in the series, but as always my own rulebook is thrown through the window. But, this is the great Julia Quinn, I couldn't help myself, I just had to grab this review copy with grasping reaching out fingers. I couldn't say no and am I pleased I did?
This is the fourth book in the series, and to be totally honest if I didn't already know it was apart of a series, I wouldn't have guessed it. You can literally pick this book up today, start reading and be charmed right from page one without worrying that you have missed something vital by not reading the previous in the series. This is how quick and easy this book is, no fuss, no bother, just boom! Straight into the story with the two main characters and the rest of the world just falls away.
If you have read any Julia Quinn book, then you will know already that no matter who the characters are or what they do, you just have to like them, you instantly feel an affinity to them it's like meeting old friends again and yet you have never met them before in your life – there are no other words to put it. But, as with every other Julia Quinn book, this has a certain magical charm to it, there is a sweetness to it that you can't help but like, even though at times it was a little overly sweet.
I loved the sound of this the moment I read the back blurb, which does sound amazing, it sounded like exactly what I look for in a historical romance, but to be honest as much as I did thoroughly like this and there are particular things I really loved such as; I liked the relationship between the characters which was very loving, I loved the parts where they really and quite thoroughly get to know each other and the carriage ride was a hoot, but I don't think that it lived up to the engaging back blurb – just my opinion!
Overall, this is a really charming and delightful read, the only thing I will say against it, is the lack of any conflict or drama, no stress and scandal or catastrophes which we are so used to with regency romances. Even though the romance between Nicholas and Georgie is such fun to read, it is a real joyful match between them and there are some very steamy moments but personally, I don't think there is anything that made me sink to the edge of my seat and wonder what will happen next, it's was all a bit too easy and a little on the predictable side but jolly good fun and definitely worth a read, as it does make you smile and feel all warm and happy. Which, no matter what happened during the story, that is the main thing right? That the overall experience of a book makes you smile and you want to pick up another of the authors work.
And I can guarantee, if you have never read a Julia Quinn before, you will want to read more from her, she really does have this gift of lighting up the day and bringing the sunshine out with her witty romances.
This was a complimentary copy via the publisher, which I voluntarily reviewed, Thank you, Jessica, at Avon/Harper Collins.
***
Praise for Julia Quinn's Book's
"There are quite a few romance novelists out there proving that fun and sexy need not be mutually exclusive from smart, nuanced, and empowering — and of those, it's safe to say that Julia Quinn reigns supreme. Often referred to as our generation's Jane Austen, the author's work has always stood out from the pack, winning over countless readers with its wit, humor, and lovable cast of characters." Shondaland
"Quinn is known for her witty charm . . . . She's also a romance master, able to set up realistic obstacles that tug at the heartstrings while keeping the hero and heroine believably apart. With the Bridgertons, Quinn has created a family so likable and attractive, a community so vibrant and engaging, that we want to crawl into the pages and know them." NPR Books
"Simply delightful, filled with charm, humor, and wit." Kirkus Reviews
"If you've never read romance novels, start here." Washington Post
"simmering sexuality, unforgettable characters, and deliciously dry wit." Booklist
***
About the Author
#1 New York Times bestselling author Julia Quinn loves to dispel the myth that smart women don't read (or write) romance, and if you watch reruns of the game show The Weakest Link you might just catch her winning the $79,000 jackpot. She displayed a decided lack of knowledge about baseball, country music, and plush toys, but she is proud to say that she aced all things British and literary, answered all of her history and geography questions correctly, and knew that there was a Da Vinci long before there was a code.
In 2020, Netflix will premiere Bridgerton, based on her popular series of novels about the Bridgerton family.
To stay up-to-date on all Bridgerton-on-Netflix news, subscribe to JuliaQuinn.com Site News & Updates.
Hello Sunshines! I have the huge pleasure to be shining a spotlight on Before the Crown by Flora Harding. I am super excited to be sharing this gorgeous book with you all, I had the massive pleasure to receive an early copy from One More Chapter, and I can't wait to share my review in the next few weeks with you all. But until then, I wanted to share a peek at what will be the love story of the summer. I hope you will love it as much as I do!
Before the Crown by Flora Harding
Genre: Historical Romance
Publisher: One More Chapter/Harper Collins
Format: Ebook/Paperback
Release Date: 18th September 2020
The most page-turning and romantic historical novel of the year!
Before the crown there was a love story…
Windsor Castle, 1943
As war rages across the world, Princess Elizabeth comes face to face with the dashing naval officer she first met in London nine years before.
One of the youngest first lieutenants in the Royal Navy, Philip represents everything she has always been taught to avoid. Instability. Audacity. Adventure.
But when the king learns of their relationship, the suitability of the foreign prince is questioned by all at court.
He is the risk she has never been allowed to take. The risk not even the shadow of the crown will stop her from taking…
Step through the palace gates and discover a captivating historical novel of royal secrets and forbidden love exploring the tempestuous courtship between Princess Elizabeth and Prince Philip in the wake of WWII.
***
Before the crown, there was a love story…
If you love the sound of this book, then why not request a review copy over at Netgalley?
***
About the Author
I started writing to fund a PhD on waste disposal in the Elizabethan city and have been juggling fact and fiction ever since. I write across various fiction genres and have written a number of histories and guides, too, on subjects ranging from cathedrals and car distributors to royal palaces. I'm a walker, a traveller, a cook and a card player, and I live in the centre of York, a historic city in the north of England, although I spend a lot of time yearning for the big skies and open horizons of moorland, coast or desert. Flora can be found on Twitter @AuthorFlora
***
If you are a Romance and/or Historical author and would like a free Book Promo/Spotlight which will feature on the blog and across Chicks, Rogues and Scandals social media, then do get in touch via the Contact Me page quoting 'Book Promo'
Hello Sunshines! I have the huge pleasure to be shining a spotlight on; A Good Match for the Major by Josie Bonham, I am super excited to be sharing this gorgeous book with you all, this is Josie's debut book and it's a doozy, I can see many great things in Josie's future. I had the pleasure to receive an early copy of this book and it's so good, I can't wait to share my review next week. But, I wanted to let you all have a peek before that, I hope you will love it as much as I do!
A Good Match For The Major by Josie Bonham
Series: The Reluctant Brides #1 Genre: Historical Romance / Format: Ebook
Pride meets prejudice – can love blossom.
Beautiful young widow, Lady Eliza Wyndham, is determined never to remarry after a disastrous first marriage. The undeniable attraction that fizzes between her and Major Nathaniel Overton terrifies her. She rejects his advances.
With his pride badly dented, Nat vows to forget Eliza until he finds her in danger from an old adversary of his army days. His protective instincts are stirred and he steps back into her life, but will Eliza be prepared to accept his help?
*A Good Match for the Major is currently free on Kindle Unlimited.
***
Praise for A Good Match for the Major
"It is a gentle story of love and trust with an undercurrent of threat that sweeps the story along. …..A most satisfying read." – Ellie Henshaw; Goodreads
***
About the Author
Josie lives in the English midlands, surrounded by towns full of history such as Evesham, Stratford-Upon- Avon, Warwick and Worcester. Which is perhaps why her favourite reads are historical. Out of all the periods to choose from the Regency Era stirs her imagination the most.
The true Regency lasted from 1811 until 1820 but dates as wide as 1789 to 1837 have been included in the extended Regency period. For Josie the true flavour of this era emerges after the iniquitous hair powder tax of 1795, unsurprisingly, scuppered the fashion for hair powder almost overnight.
Josie has always dabbled in stories but it took the combined efforts of her sister and eldest niece to set her on the path to writing novels. Her Regency romances, with a dash of adventure and intrigue, are the result. Despite the 'help' of her cat who considers a writing session at the computer an invitation to demand attention.
There is more information on her website at www.josiebonhamauthor.com and on Twitter @BonhamJosie
***
If you are a Romance and/or Historical author and would like a free Book Promo/Spotlight which will feature on the blog and across Chicks, Rogues and Scandals social media, then do get in touch via the Contact Me page quoting 'Book Promo'
Hello Sunshines! I am super excited to be sharing my review of; Captured by her Enemy Knight by Nicole Locke. This book is absolutely amazing, so be warned there is a fair bit of waffle and swoons, I hope you will love it as much as I do! So grab that cuppa, and cake and enjoy!
Captured by Her Enemy Knight by Nicole Locke
Series: Lovers and Legends
Publisher: Mills and Boon/Harlequin
Genre: Historical Romance
Release: 28th May 2020
Format: ebook/ paperback
Captured by her enemy…
Falling for the man
Cressida Howe, the Archer, is a well-tuned weapon. But she's also a woman captivated by a man—Eldric of Hawskmoor, the warrior knight her father ordered her to kill. Instead, for years, Cressida has simply watched him…
Now she's been captured by her formidable enemy, and her well-ordered world comes crashing down, for Eldric is even more compelling up close. Cressida curses her traitorous heart—this assassin has fallen for her target!
***
I love, love, love this book!!!
Firstly, can I just talk about the cover? Oh, my goodness, this is absolutely spot on, the cover models are perfect, especially Cressida who is exactly how I saw her in my head while reading, once again Mills and Boon/Harlequin art department have done an incredible job with this cover!
I can't say enough great things about this with the thrilling, intriguing and exciting plot, utterly compelling, charismatic and complex character's, richly detailed and vividly enticing writing that makes every single detail leap off the page. I have said it before and I am not ashamed to say it again; but Nicole Locke's writing is flawless, the way she swirls romance with intrigue in a perfectly paced and enticing plot is beautiful. I am as ever in awe of how great her books are, she really is the queen of Medieval Romance.
Nicole, I bow down to you!!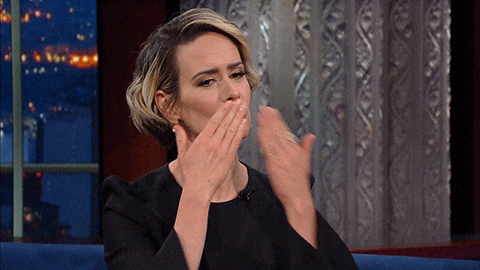 This is the ninth instalment in the amazing; Lovers and Legends series, I can't believe there have been nine, even though I did come into this series pretty late, plus I still have the read the first couple of books – it feels like this series has been apart of my life forever. Each book is a marvellously compelling and thrilling read that twists and no need to worry if you haven't read any of the series you can literally pick up any and start reading and falling in love with them instantly. There are some interlinking character's but the whole focus on each book is the story between the main characters, plus the writing is so flawless you are swept away in the history and the story….plus, swept up into the huge arms of the sexiest heroes you will ever meet…even if it is just in your mind 😉
I have loved each one I have read, but hands down this is the absolute best of all the Nicole Locke book's I've read – which feels a little treacherous as I have said that about previous books but honestly, there aren't the right words within my limited vocabulary to fully express just how bloody brilliant this book is.
Cressida is easily my favourite heroine of the year, she is so unique and different. This woman is no simpering little lady, she is a lethal killer, also known as; The Archer! She has been groomed from an early age by her villainous father to be nothing but a weapon, a mercenary, an assassin, trained to kill and do her father's bidding.
Which is when she first spied Eldric, even though she has never had any contact with any other men but her father, she is instantly attracted to this overly large, intelligent warrior who whistles so much so that for the first time she goes against her father's wishes and doesn't kill the seasoned warrior, instead accidentally shoots Eldric's best friend which results in our fierce hero wanting revenge on the notorious 'Archer' unbeknown to our warrior, the Archer isn't exactly what he thinks and once he does find out that his arch-nemesis is, in fact, a woman, but also a woman he has met before in a not as brutally tense moment, he is left feeling confused over his emotions of both anger and revenge but a huge urge to ravage her – that is of course if she doesn't fall back into her alter ego of the Archer and cut off a certain essential body part.
Ah, Eldric!!! I…well, what can I say…this man… **she says, with a deep growling sigh 😉 *** I can't string a sentence together to fully articulate how much I have fallen on my knees in awe of this man who shoulders could hold up a building, ah, those shoulders, those arms – I do love a well-formed pair of arms – that well form…well, I will leave that to the imagination, let me just say if this god of a man wants to abduct and ravage me, well I wouldn't say no!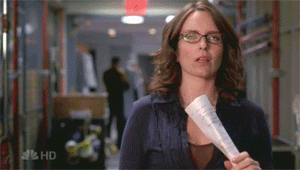 I really, really like Cressida, she is a hard, ruthless, intelligent and at times an emotionless woman who has known nothing but brutality and abuse, she has never been in receipt of kindness, she has never been allowed to socialise and she has never been treated with any sort of love or respect. There were times when my heart really broke for her, for example when she is caught by Eldric and she is remembering how her father used to withdraw food and water to 'train' / punish her.
I am a huge fan of the 'Enemies to Lovers' trope, I love the animosity and the sexual tension that brews between the hero and heroine, but this is easily one of the best I have read for a long time. Cressida and Eldric are perfect, not only for each other but for the series too and off course, us loyal readers. They are both proud, stubborn, strong-willed and they both have a real fragility about them that catches the reader unaware. Talk about head-butting though and a huge amount of pent up lust and anger from both sides, one minute they are wanting to skewer the other with something sharp and deadly and the next the air crackles with sexual longing.
I love this book!!
I think I said that already, but I do, this is an easy one of the best books of the year if you love your Medieval Romances that don't follow any rules. Romances that have a darker, edgier and surprising feel to them with characters who don't fall into any stereotypical categories. Then this is the book you NEED to read, I honestly cannot recommend this enough…now, I'm off to stare longingly into the distance and daydream about my Eldric. (I do realise, how possessive that sounds)
This was an Arc copy from the author, which I voluntarily reviewed. Thank you, Nicole!
***
Praise for Nicole Locke
"Secrets of a Highland Warrior is romantic, engaging and has a wonderful depth that kept me invested in both the characters and story! I didn't want it to end!" —Rae Reads, Book Blog on Secrets of a Highland Warrior
"Ms Locke's passion for this era and this story is evident on every page. I cannot wait to see what comes next."  —Chicks, Rogues and Scandals on Reclaimed by the Knight.
"…fascinating and well-paced with wonderful characters, action, suspense, and an unlikely couple who had to overcome a lot to find their happiness." – Rose is Reading on Captured by Her Enemy Knight.
***
About the Author
Nicole first discovered romance novels hidden in her grandmother's closet.
Convinced that hidden books must be better, Nicole greedily read them. It was only natural she should start writing them (but now not so secretly).
If she isn't working on the next book in her historical series, she can be reached at NicoleLocke.com, Facebook and on Twitter @NicoleLockeNews!