Historical Romance
Hello my lovely friends! Have I got a wonderful book to share with you all today, or what? I am so excited to be sharing my review of The Captain and the Theatrical, which is the third book from the Captivating Captains series…..squeal!!! I think anyone who follows me, will know how much I love this series, be prepared for waffling…so grab a cuppa and maybe a packet of biscuits and enjoy.
FROM MULTI-PUBLISHED AUTHORS OF GAY ROMANCE, CATHERINE CURZON AND ELEANOR HARKSTEAD
Book three in the Captivating Captains series
When Captain Pendleton needs an emergency fiancée, who better to turn to than his male best friend? After all, for Amadeo Orsini, life's one long, happy drag!
Captain Ambrose "Pen" Pendleton might have distinguished himself on the battlefield at Waterloo but since he's come home to civvy street, he's struggled to make his mark. Pen dreams of becoming a playwright but his ambitious father has other ideas, including a trophy wife and a new job in America. If he's to stand a hope of staying in England and pursuing his dream, Pen needs to find a fiancée fast.
Amadeo Orsini never made it as a leading man, but as a leading lady he's the toast of the continental stage. Now Cosima is about to face her most challenging role yet, that of Captain Pendleton's secret amour. With the help of a talking theatrical parrot who never forgets his lines, Orsini throws on his best frock, slaps on the rouge and sets out to save Pen from the clutches of Miss Harriet Tarbottom and her scheming parents.
As friendship turns into love, will the captain be able to write a happy ending for himself and Orsini before the curtain falls?
Finally, its here!! *She says jiggling about like someone with ants in their pants* The long awaited next instalment of the gorgeous 'Captivating Captains' is here, am I excited about finally getting my hands on this or what? Patience is not my strongest quality, it feels like an eternity since I had my last Captain fix, honestly, poor Catherine and Eleanor, they must be pretty tired of hearing my constant whining of "I'm so excited's" and "I cannot wait's"….I have bored myself…Anyway, it's here woo-hoo!
This time we are in the Regency era, Captain Ambrose Pendleton (Pen) having just returned from the battle of Waterloo he is shocked to find that his father has arranged a marriage for him, in fact not just a marriage but he has planned out Ambrose's future, which consists of him leaving England and everything he knows to marry a stranger, move to America and turn his hand to industry. All poor Ambrose wants is to follow his heart and write, while perhaps floundering around in the sea with a certain Italian, not that I blame him at all, Orsini is wonderful and he has the best wardrobe any woman could ever want, I was cheering him on at every turn, follow your heart Ambrose! …anyhow, Ambrose is a dutiful man, as much as he doesn't want to leave and me hitched with a spoiled little girl he wouldn't dream of going against his father that is until his good friend Amadeo Orsini comes up with a brilliant plan to release him from the vicars mousetrap.
Ah, Orsini what a fabulous creature you are! Thespian Orsini has made a name for himself – or should that be herself – on the stage in the guise of exotic, vivacious and striking Cosima, she is loved by all where ever she may go she has become the most sought after actress to tread the boards. Orsini and Ambrose have been good friends since meeting while Ambrose was on his grand tour, he is not about to see his good friend be forced into something he doesn't want and be sent far, far away. Oh no, the tempting Italian has other plans for his darling Ambrose, But how to extricate him from the clutches of the Tarbottom harridan? – or as Orsini says; 'Tarrow-Bottom' – why, with a performance that would earn him a Olivier off course.
And this is when the fun really starts! Imagine it; A Derbyshire house party, A set of vile American's (no offense to my lovely American friends, I know you not all vile ;-)) a actor who just happens to explode on to the scene dressed as a woman announcing her undying love for the brooding Captain and who has very saucy thoughts regarding his gold military sash 😉 a cheeky parrot who sets his eyes on the lady of the house and amongst it all you have a theft….ouh la la! I don't think I can take anymore excitement…wait, oh yes I can, especially when Ambrose and Orsini finally declare their feelings…honestly I thought they never would, but it was well worth the wait, because these two are just too adorable for words.
I adore Ambrose, even though he has had flings in the past while in the army I think that his feeling's for Orsini confuse him, he is a worrier, he is undeniably attracted to Orsini as both himself and as Cosima but he is afraid about what his friend would make of his attraction to him….Ambrose, you really don't need to worry!
But alas as much as I adore both Ambrose and Orsini/Cosima the star of this has to be Pegolo, yup, the sarcastic, clever and brilliantly hilarious parrot has stolen the show and teamed up with the equally brilliant Mrs Pendleton, well we have a fabulous comedy duo….honestly where else would you see a married older lady walking about with a parrot propped on her shoulder?
This book holds some of the best character's I have come ever across, not only in the shape of our two romantic leads – who in themselves are absolutely adorable – but the supporting cast are brilliant, from the very amusing Mrs Pendleton, who sees far more then she lets on, to the brilliantly funny Pegolo (this parrot needs a show of his own, he is fabulous) and the ever so slightly vile Tarbottom's (I can never say that name with a straight face, I'm stifling a giggle now as I write, I can't help it.) there was something about the Tarbottom's that really made my skin crawl, and yet I couldn't look away, which goes to show how much skill there is in this writing.
I love this, there isn't anything I didn't like, even though the start was a little slower then expected, with surprised me, but once the reason behind Ambrose's slight melancholy is revealed all makes sense and I think the slower more thoughtful start is perfect for Ambrose and Orsini and their story. The chemistry and passion between our leads is wonderfully tantalizing and tender, those little glances they cast each other made my heart melt. I loved the little theft twist away from the romance, it builds up slowly and as you read you begin to wonder….hmmm, now is something going on here? I loved the investigation then ensures to find the culprit.
This really has everything I look for in a historical romance; beautifully portrayed lead character's who you can get behind from the start, a wonderfully original love story with an unexpected sub plot. It has a real whimsical feel about it that made me think of fairy tales, and the humour, my goodness this is so much fun to read, there are some real laugh out loud moments…..Yes, I did a fair amount of giggling an sighing… I definitely think me and Orsino are two peas in a pod, especially whenever he thinks of a certain Captain in those fitted trousers and tall military boots…sigh!!
This is enchanting, it's fun, romantic, original, the perfect escapism from the real world, I have said it before but I'm going to say it again…I love it!
This series just goes from strength to strength, each is as different from the next as you can get and with the constant love is love message tightly ingrained in each one there is nothing not to love about the Captains. Plus with another planned for later this year and fingers crossed more after…I'm not hinting, OK, I am, I need more Captains…. I am going to be in Captains heaven….or as excitable as a hyperactive spinning top, I may need sedating.
This was an Arc copy via the authors, which I voluntarily reviewed, thank you Catherine and Eleanor xx
The Captain and the Theatrical is to be released on 3rd September and can be pre-ordered now.
Hello my lovely friends and followers! It's the first of a whole new month, and that can only mean one thing; a new Book of the Month. As always I had such a hard time to choose which book I was going to feature this month, as I do every month, really though how can I whittle it down to just one? It's a like a parent trying to pick their favourite child. The book I have am sharing with you all today is one of my whole time favourites, it holds a special place in my heart and I can't wait to share it with you all, I so want you all to love it as much as I do.
Anyhow, you want to know which book I have chosen for August's Book Of The Month, so without further ado here it is.
The book I have chosen for August is amazing – even if I do say so myself 😉 It is actually the first I read by this author and from this one book I was completely hooked with her writing. A little secret too; this was the book that brought me back to loving Historical Romance. I have always read romance, but I did move from one genre to the next, I was definitely experimenting to see what genre I loved, so when I met this book, which I pulled off a shelf in my local library, I loved the cover and then those first few pages I thought; "Woah, this is seriously good, where has this book been all my life?" and boom, that was it I came back into the historical romance fold and have never looked back and it is all thanks to this beautiful book.  
So, a few little clues as to what the book is; It is apart of a series. It is from a hugely talented and versatile author, I mean seriously what this author lady doesn't know about the Regency era isn't worth knowing, she is such a super star. It is a Regency, Spy/Secret Agent Romance – that should be a huge giveaway – and anyone who follows me on social media will probably be sick of me bleating on about how amazing this book is.
Figured it out yet? 
The series which this book is apart of is stunning, this authors work just blows the mind, I have so much admiration and respect for her. She is a genuinely lovely woman who has the most amazing imagination. The book is from one of my favourite series, really this series is just too damn good. The book can be read so easily as a stand-a-lone and it is my absolute favourite in the series – I hope you all will love it as much as I do.
I love everything about this book, it has a brilliant storyline which will grab your attention and your imagination. The details are so stunning and accurate that it will transport you from your cushy armchair to dangerous, vivid and sweeping lands full of hot blooded men and feisty women. This particular heroine has a penchant for bows and arrows. As well as being hugely heart-warming and romantic, it also is very engaging with amazing character's; whether they be the two lead's of the secondary character's which really are fabulous….this hero will probably ruin you for all other heroes. This will make you weep and swoon and fall head over heals in love again and again.
In fact I love this book so much I even named a hamster after the hero.
But, what book am I talking about? Ok, I will put you out of your misery…
Book Of The Month
My Ruthless Prince

The Inferno Club: To London Society, they're notorious for their scandalous pursuits. In private, these warriors would risk their lives for king and country.
His brother warriors fear the Earl of Westwood has turned traitor, but Emily Harper knows this is impossible for the man she has loved since childhood . . . as impossible as a marriage between them could ever be—she, the gamekeeper's daughter and he, a bold and adventurous nobleman.
Driven by hatred and revenge, Westwood is playing a deadly game of deception, bent on destroying the enemy's dark conspiracy from the inside, and he's furious when Emily plunges herself into danger for his sake. Forced into close quarters, their long-suppressed desire explodes into all-consuming passion.
Emily knows her love can save him . . . but Westwood is a man who doesn't want to be saved
***
Make sure you check out The Inferno Club, I can guarantee, you will fall in love.
Series Review
Oh, My Word! How much do I love this series?
This is how a Historical Romance series is written, Gaelen Foley has a real gift at transporting the reader to her glittery, but dangerous Regency world. This entire series is so beautifully written, it takes the reader on a whirl wind adventure, you will laugh, swoon, weep, and be at the edge of your seat, biting your nails while willing the heroes and heroines to find their happily ever afters – and let me tell you, that these seven couples don't half go through the mill.
My Wicked Marquess (Max & Daphney)
My Dangerous Duke  (Rohan & Kate)
My Irresistible Earl (Jordan & Mara)
My Ruthless Prince (Drake & Emily)
My Scandalous Viscount (Beau & Carissa)
My Notorious Gentleman (Derrick & Grace)
The Secrets of a Scoundrel (Nick & Ginny)
The Inferno Club follows the adventures of seven men who are apart of a secret organisation, they call themselves The Order of St. Michael the Archangel to help protect King and Country from the Promethean's – who are an evil cult trying to dominate the world. to Protect their true identities and what they are doing, the Order like to go under a different name to society; The Inferno Club, a club of debauchery and sin. Each man has his own story and personal history, each has issues whether that is trust, fragility, or ghosts from the past each one is hurting, but they go about their duty until each of the agents finds themselves rescued by seven women who are forces to be reckoned with.
Seven incredible stories that are beautifully written and immersed with real warmth, perfectly romantic, intelligently witty and incredibly memorable. These books and their character's will stay with you forever, you will go back to them and re-read this series again and again and again and it will never getting boring, this is priceless and timeless and I love every book!
Utterly perfect, you will find it hard to find better!
***
About The Author
Noted for her "complex, subtly shaded characters, richly sensual love scenes, and elegantly fluid prose" (Booklist), New York Times, USA Today, and Publisher's Weekly Bestselling author Gaelen Foley has written over twenty (and counting!) rich, bold historical romances set in Regency England and Napoleonic Europe. Since her debut in 1998, her books have been published in seventeen languages worldwide and have won numerous awards, including the National Readers' Choice Award, the Booksellers' Best, the Golden Leaf, the Award of Excellence, and the HOLT Medallion.
A versatile and hardworking writer, Gaelen's passion for the craft of fiction keeps her exploring new creative ground. While continuing to entertain her Regency fans, she has branched out into contemporary small-town romance as well as fantasy romance. Since 2012, Gaelen has also been co-writing fantasy middle grade/children's novels with her husband, a former teacher, under the penname E.G. Foley. The Lost Heir, Book 1 in their Gryphon Chronicles series, was a #1 Amazon Children's Bestseller
Hello my lovely readers! I have the massive pleasure to be today's stop on this amazing blog tour for; Dare To Love a Duke by Eva Leigh, this book is gorgeous, the hero especially is a definite favourite of mine 😉 So grab a cuppa, sit back and try and endure my waffling right to the end of the review.
The outrageous new book in the Scandalous Ladies of London series that's perfect for fans of Poldark and Vanity Fair.
For a dashing duke and the proprietress of a secret, sensual club, passion could lead to love…
Thomas Powell, the new Duke of Northfield, knows he should be proper and principled, like his father. No more duelling, or carousing, or frequenting masked balls. But he's not ready to give up his freedom just yet.
Lucia—known as Amina—manages the Orchid Club, a secret society where fantasies become reality. Yet no member of the club has ever intrigued her…until him, the masked stranger whose heated looks sear her skin. After months of suppressed longing, do they dare to give in to temptation… ?
Well, this is dazzling! By far one of the most seductive and erotic books (apart from Dare) that I have read from Mills and Boon, it's spine-tinglingly good, its sexy, sensual and enchanting romance, that is so different to the stereotypical historical romance.
This is the third book in what has been an amazing series; The London Underground, and when I say that this is amazing I don't just say it because I can't think of another word to use (even though that is true) but it seriously is amazing. I have been hooked from the start, but don't worry if you haven't read the previous two, these books are pretty such stand-a-lone stories, but with shared character's. I have to admit that this book is my favourite out all three, there is just something very sinful and deadly about this one, it makes you want to hide away with it and never let anyone near it, you want to be selfish and keep it all to yourself – or, what I actually ,mean is you want to keep a certain devilishly gorgeous, Irish rogue to yourself…ah, Tom you can ruin me any day….#DoubleSigh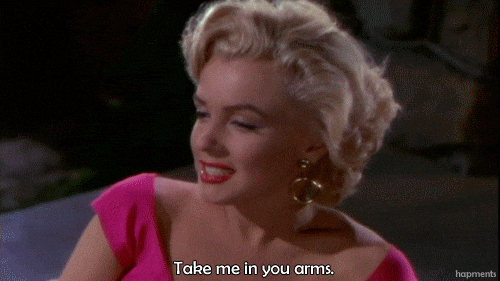 I best move on and actually talk about the book, and not just talk about Tom's well shaped rear end…;-) Honestly, I have become obsessed, I can't help myself, this man is the epitome of delectable masculinity, sexy as hell, cheeky, roguish – come one who doesn't love twinkly eyed rogue? Not to mention he's Irish, I do love a Irish accent and I am not ashamed to say it but I did hear Cillian Murphey's swoon-worthy voice in my mind whenever Tom spoke…sigh!
Thomas, the new Duke of Northfield knows that he really must start acting the Duke he is instead of the rake he has been for many years, but if he is to give up his wild life of duels, gambling, debauchery that means he also must give up the one thing in his life that has come to actually mean something to him; the secret 'Orchid Club' one of the most sought after clubs in the whole city – if you know about it- a secret paradise where no matter your station in life once you are through the door and the mask is in place you can be who you want to be. Thomas has become bored of the trivial fun of town, he no longer gets pleasure from being the rake he once did, but the moment he stepped into the Orchid Club and met the tempting and mysterious Amina his life changed.
'Amina' or otherwise known as Lucia has recently taken over the management of the club, coming from Italy she understands more then most what Thomas feels about being on the outside, but unlike Thomas she has had to face some real struggles in her life. She is a grafter, and that instantly made me like her she isn't afraid to put in the hours and get the job done, being from poverty she knows just how precarious life can be, she needs the club to succeed as there is more at stake here then just her future.
Have I mentioned how much I adore this man? He's not just a walking sex god, even though he is very…shall we say; skilled? He is a man who to be honest I don't think he likes the aristocracy very much (nothing that Thomas) even though he is reluctantly apart of it. Being part Irish and having spent his early years with his mother in Ireland he has always felt on the outside of society, he has been tolerated because of his status but not liked or respected for the man he is and that grates on him, a lot. Now he is Duke, he knows he should start acting as he is supposed to but deep down he is still that wild lad from Ireland who really doesn't care, he wants to have fun. But above all the thing I love about this man is how much he deeply cares for his family and his closest friends. He also is very passionate about helping those who genuinely need help, unlike his late father and most of society Thomas isn't ashamed to voice on the rising poverty in the country, if anything his good heart and conscious spoke to me far more then what he can do in the bedchamber.
I adore the relationship between Lucia and Thomas, at first its all about sex the lust between them is palpable from that first meeting when she sees him as nothing but a charming buccaneer, the air sizzles around them, I felt like I was holding my breath, not daring to exhale in case I miss something between them. Then that soon turns into something more profound, something deeper.
What I do love about this book – in fact the whole series, is that these heroines are not your run of the mill sighing, swooning debutantes, these woman have fire and spirit, they aren't afraid to challenge the hero, they are independent woman in their own right, they can play the seduction game and have the hero eating out of the palm of their hands. The hero's fully respect these amazing woman for who they are, and this is so rare in historical romances, these couples are equals.
Overall, this is wonderful, a brilliantly original love story with amazingly different and complex characters.
***
Do check out the other blog's participating in this blog tour.
Hello my dear readers! Do I have an amazing book to share with you today, or what? I have the massive pleasure to tell you a little about the incredible; Reclaimed By her Rebel Knight by Jenni Fletcher. This book is simply stunning, I know that I may have over done the gushing on here, but it's so amazing, so grab your cuppa take a seat and enjoy and apologies for the long review you will have to endure.
Married to a perfect stranger
Reunited with her warrior husband
When Constance inherited her father's lands she had no choice but to marry cold-hearted Matthew Wintour. He left her for the battlefield without even a wedding night. Five years later Matthew has returned—a valiant knight! But Constance is no longer a frightened girl. And this time she must reach out to discover the honourable man behind the armour and what pleasures await them in the marriage bed…
My, oh, my!!! Jenni Fletcher you have out done yourself, this is how you write a Medieval love story; captivating, evocative, thrilling, enchanting, it's a feast for the senses and has one of the best endings ever! Another shining gold star to be attached to Jenni Fletchers cap, this is sensational! By far one of the best Medieval romances I have read – and I have read a fair few – but this is as perfect as you can get in a Medieval romance;
When Constance is orphaned at the tender age of fourteen, if she was to keep her property and her fortune out of the King's hands she must marry. She ends up married to Matthew, who just after their wedding leaves England for Normandy to do his duty and serves the King, or as my gran used to say; 'he went off to find a war' while Constance must leave her home; Lacelby and live with her uncle until her husbands return – whenever that maybe!
The story and their marriage really start five years later, in 1214, Matthew returns Constance can't say she is happy or sad about that as she doesn't know the man that she is to spend the rest of her life with, neither got to know each other in those few moments together, they were just children, she can't even remember what he looks like. Neither of them wanted this marriage, but it was a necessity to save her from the ruthlessness of the King. Even though she doesn't know the man she must share a bed with, she is determined that she will try and be a good wife and make this unwanted marriage work for them both.
I instantly felt a connection with Constance, she is a wonderful character, she is a strong and resilient young woman, who takes everything in her stride, never one to complain and she has a quietly soothing side to her that can ease the brooding of beasts, she is always rational but as you will soon see she possess a lioness heart of courage when the time comes. She was forced to leave the only home she has ever known, become married to a man she doesn't know and then left again before the wedding night. Any other woman would become a wailing shrew, but not our Constance. She is uncertain of how to act around Matthew, she is worried about their marriage, yes she is more then equipped to run a household, but she knows nothing about men, especially not one as large, brooding and distant as her husband.
Matthew, oh Matthew!! Be still my overly beating heart, honestly I need sedating, he is just….#DoubleSigh!! I don't have the words for just how amazing this man is, I need my swooning gif…..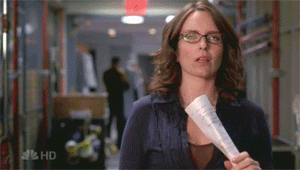 Anyway, he may be the finest, most loyal and trust worthy hero I have come across in a long time. For once we have a hero that isn't complex, his emotions and his responsibilities are in utter turmoil, but he knows what he wants, he wants the best for everyone and he strives to bring peace and clarity. Is there anything more heroic then that? He is genuinely a good man, who has an awful lot weighing on his ridiculously broad shoulders, not only having to deal with the political mess, having to protect those he cares about from any repercussions from what is about to happen and most importantly he wants to make amends and do what is right by Constance…phew, I'm tired just thinking about it all. Do you see how vague, I'm being? Very good reason there is a major plot entwined within this glorious love story, one that I refuse to give away.
What I love about Constance and Matthew more then anything is that they are very relatable and very realistic couple, they are flawed especially after they were pushed together in a marriage of convenience, yet they work, they face a turbulent journey to their HEA but they work through their issues, they do what so few couple is romances do, and they actually talk. Yes there is a spark when they meet, they are both drawn the other because they have both changed so much, they were just kids when they married and now they are in their prime – or how Matthews says to Constance when he first see's her "You've…grown" he says while looking at her bosom. I love that, it's awkward and funny.
But don't just think that this is run of the mills love story, oh no! There is a serious and deadly sub plot that will have you perched at the edge of your seat, going "Oooh, eek, wow!" if your a nail biter, you may not have any nails left by the last page.
This book is a testament to just how bloody amazing Jenni Fletcher's writing is, she has a gift for storytelling, she flawlessly entwines a beautiful and enchanting love story with passionate historic detail, you become immersed in their world. Her passion for era come through her writing with such clarity, you are transported to the Medieval era through the strong and accurate details, and you fall in love with her beautiful and realistic dialogue, this is stunningly perfect!
Oh, and before I forget, do read the historical notes at the front and the back, they are so enlightening.
This was a Arc from the author in exchange for an honest review, thank you Jenni. x
This glorious book is out today, and can be purchased from Amazon and I cannot recommend it enough, so grab a copy while you can.
Hello everyone, I have the pleasure to be sharing my review of Desires of Lady Elise, which is a lovely debut from Rachel Ann Smith, so grab a cuppa and enjoy.
Lady Elise knows all too well the risks of falling in love. Her heart was broken by a rake. Instead of hunting for a husband, she helps other ladies escape the nefarious plans of unscrupulous gentlemen.
After a scandal costs Lord Thornston Elise's hand and heart, he has lived on the fringes of the beau monde. But when his best friend, the Duke of Fairmont, requests his assistance, Thornston is torn. Helping Fairmont means facing the woman who holds his heart and soul.
Succumbing to temptation, Thornston re-enters Society to find Elise still unwed. But as he seeks to reignite her desire for him and earn back her trust, he becomes entwined in one of her investigations. But when events take a dangerous turn, he might lose the woman he loves before he can win her back
This is a lovely quick read, at only 98 pages you can literally read this in one Desires of lady Elise the debut Rachel Ann and from this I can really see a promising future within the historical romance genre and I am sure we are going to be hearing about her for many years to come.
After having her heart broken by a scoundrel years before, she is determined no to suffer again, but instead of going out husband hunting as is what society claim she should be doing, she instead goes out of her way to help ladies escape the clutches of notorious rakehells. But as she helps and rescues other ladies she is still bruised from her own encounter and worst still she still loves the scoundrel who ran off on her all those years ago.
Harold left years before amid scandal, he knows he broke Elise's heart but he had no choice but to leave, since then he has always been on the outside of the ton looking it. It is only because Elise's brother has asked Harold for assistance in a certain investigation of his own that makes Harold return to society, only to come face to face with the woman who has been on his mind all these years.
Its not the most taxing story to read, it has a sweetness to it that I found endearing, but there is a bit of intrigue that surrounds Harold and why he left.
My only reservations with this is that there is a lot packed into such a short story, which is what a lot of authors tend to do with novella's, my personal view is that this would have been better made into a full sized novel, that way the author could have really gone to town and really invested into each characters back story, for example with Harold, I would have loved to know far more about him and his work with the home office and more about his past that led him to b the man that he has become and why he has the reputation that he has. There is nothing better then really delving into the mind of the characters that you are following.
Apart from that and the constant use or 'my lord/my lady' which did get a little tiring, this is an impressive debut, it is fast paced, fun and engaging novella. I look forward to seeing what comes next from Rachel Ann, the writing is strong and fluid, there is a real fun feel to it that keeps you reading. Judging by this I have no doubt that she is an author to watch out for in the future, and maybe the next book will be a full length novel which will show her splendid writing off.
This was an Arc from the author in exchange for a honest review, thank you Rachel.
Desires of Lady Elise can be purchased from Amazon.
Hello my lovelies, I am so, so excited to be sharing my review of this beautiful book with you all, I am a absolute huge fan of Mimi Matthews, but this is something very special indeed, so grab a cuppa take a seat, try and ignore my babbling and enjoy.
Matthews is a bright, shining star in historical romance…" -Austenprose
An Uncommon Beauty…
Hidden away in rural Devonshire, Phyllida Satterthwaite has always been considered more odd than beautiful. But in London, her oddity has made her a sensation. Far worse, it's caught the eye of the sinister Duke of Moreland–a notorious art collector obsessed with acquiring one-of-a-kind treasures. To escape the duke's clutches, she's going to need a little help.
An Unlikely Hero…
Captain Arthur Heywood's days of heroism are long past. Grievously injured in the Peninsular War, he can no longer walk unaided, let alone shoot a pistol. What use can he possibly be to a damsel in distress? He has nothing left to offer except his good name.
Can a marriage of convenience save Philly from the vengeful duke? Or will life with Arthur put her–and her heart–in more danger than ever?
Well, I am lost for words (I'm sure some will think that a blessing) but really, I am struggling to express just how magical this book is. Everyone knows how much I adore Mimi Matthews work, I have so much respect for her as a writer and I always get a thrill whenever I open another of her books. Each time I read one of her stories I am always blown away, I read her work and as I do, I keep thinking; how can she possibly top what is the peak of perfection and then what happens? Boom; I am once again blown away by her words, if there was ever a title that was perfect for a book, because this is a work of art in its own right. I honestly think that this is the very best I have read by Ms Matthews – which feels a but traitorous towards her other work.
After the death of her grandfather, Phyllida (Philly) must leave her home to live with family which are practical strangers to her, her only companions are her own pack of dogs, which she refuses to leave behind. Unfortunately, she soon realises that now her life isn't her own she is lonely and unhappy, she thinks that her uncle Edgar has took her to London to find a suitable match. How wrong she is! Because of her uniqueness her uncle has one man in mind for her; the mysterious and notorious, Duke of Moreland, a man who collects all rare and unique things whether that be art work, dogs or people. Her uncle is a despicable human being, he thinks it's OK to 'sell' Philly to the Duke, even though she has been sheltered, she has always done as she is told, she has always been obliging to others; you could say that she is a little naïve to the world, even she knows that marrying the Duke is the very last thing that she should do.
Enter her hero, in not so shining armour, who comes limping in to rescue her; Captain Arthur Heywood, has recently returned wounded from the war, up until now he has always stayed away from society, away from the scathing remarks and backstabbing ton, but Arthur has business in town, with her uncle that he cannot escape from, which is wen he meets the shy, and monopolized; Philly. He is instantly taken with her, as a friend she was kind to him when others treated him like a leper, in her innocent and very subtle way she showed him that there is goodness in this life and not just the darkness that engulfs him at times. On hearing that his little friend is to be more or less forced into marrying the Duke, a man Arthur has heard some terrible things about, he doesn't the gentlemanly thing and offers marriage.
Alas, their nasty marriage and fleeing London to his estate, doesn't go down well with others and as you can expect they soon they find that they have danger hanging over their heads, Arthur is determined to protect his new wife at whatever the cost.
I loved Philly and Arthur the moment we meet them, she is a quiet, caring and loyal young woman who just wants to be able to live happily with her dogs, she isn't made for the ton she is far more at home in the country being able to run free, I can so relate to Philly she has a gentle soul, but I sensed that she had a strength hidden away and that really shines through in those moments when she is quietly encouraging Arthur, when subtly helps him and the way she stand firm beside him.
What struck me most about Philly and Arthur's romance was that even though their was 'marriage of convenience' they started out as genuine friends, they saw something of themselves into the other and that drew them together, it's a relationship that isn't all heart-pounding lust, their blossoming romance is formed on a mutual friendship, they learn about each other and as they start to delve into their own feelings and how their marriage could be, so do we readers, we all go on this journey together and I think that is so skilfully and beautifully done, it really brings the reader into the story and into the character's lives, I really love how this is written.
Honestly thought this book is amazing; what appears to be a very simplistic regency romance about a young woman who needs rescuing and the wounded war hero appears offering the protection of his name; turns out to be far more then the stereotypical marriage of convenience. With a brilliantly vile baddie, manipulative family, tortured war nightmares and an unexpected twist that makes you go; "What? I didn't see that coming", The Work of Art is a marvel of regency romance writing.
I have to say that this is a masterpiece of character writing, each one are brilliantly created, whether that be the sweet and loving Philly and Arthur, the arrogantly horrible; Moreland and Edgar and the cackling banshees that are Elizabeth and Lady Elliott – who really can give the evil Duke a run for his money at being a sadist. But really it is the connection and blossoming romance between Arthur and Philly that keep you hooked and turning the pages, they are an adorable, shy, realistic couple.
Overall a charming, beautifully written, character driven romance, with a dash of intrigue, I cannot recommend this more, it is utterly perfect. I love it, absolutely utterly love it!
This was an Arc copy via the author in exchange for an honest review, thank you Mimi and apologies the late review. x
The Work of Art is to be released on 23 July and can be pre-ordered at Amazon and I do say go and order it.