Hello, Sunshines, I have the massive pleasure to be sharing my review of the fabulous; Falling for her Viking Captive by Harper St. George. I can't wait to share this with you all, but first thank you to Harper for my complimentary copy, now on to the book.
Capturing the Viking Warrior by Harper St. George
Series: Sons of Sigurd / Genre: Viking, Historical Romance / Publisher: Mills and Boon, Harlequin / Release Date: 16th April 2020
In her cellar…
Lady Annis must stop Viking Rurik Sigurdsson from discovering the truth about his family's death. Her only solution is to imprison him. But as the ruggedly handsome Viking starts to charm his way out of his cell and into her heart, can she be sure he's not still intent on vengeance—or perhaps an unexpected alliance is the solution?
Oh, my giddy aunt!!!! I love it, talk about wow factor, this beauty has it all…
Hot, sexy, rugged Vikings – check!
Enemies to lovers trope – check!
Secrets and deception – check!
Fiery and intelligent heroine – check!
Revenge subplot – check!
This. Book. Is. Too. Damn. Good. For. Words!!
That is it, that's all, I can say. I honestly don't have the words to fully describe how much I love this book….do, you think I could get away with a load of gifs as a review?
I have said it before, and I am going to unashamedly say it again, Harper St George is the queen of the Viking romance, she is in a whole league of her own her stories are the most intoxicatingly compelling, emotionally raw, enticingly rugged and supremely romantic. There are dangers, excitement and brutal passion – and that is just the heroes 😉 – you are ensnared and thrown across the large shoulder of a rampaging Viking, taken off kicking and screaming, only to never want to return home again because you have become accustomed to being ravaged…Deep #DoubleSigh!!
Oh, Gawd, I'm babbling again – someone stop me please, but I can't help it. This is what Harper's books do to me, from the very page you are whisked away to a land of feisty dagger-wielding heroines and gruff, ruthless sexy-as-hell heroes.
Harper St. George, I bow down to your excellence, I am forever grateful for all your glorious heroes – I mean stories 😉 and this is easily the best yet….even though, I do keep saying that with every new book.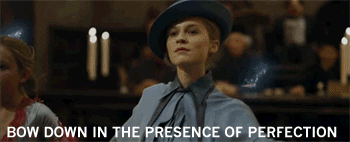 I suppose I had best make an attempt at a review, other than bombarding you all with cringe-worthy waffle – honestly, I embarrass myself sometimes.
Falling for Her Viking Captive is the second book in the whole new; Sons of Sigurd series, this is completely different to any other series in the fact that each book is written by a different author and each book is a stand-alone the only connection is that each of the books follows a different brother. I love this concept of bringing together a bunch of amazing authors and have them write a series, it not only brings beautiful stories to the world, but it allows readers to discover new authors. I do love it when Mills and Boon/Harlequin put together these multi-author series, I do hope there will be more to come in the future.
I've not read the first book 'Stolen by the Viking' something I plan to rectify as soon as possible, not that it's necessary as I read this pretty much as a stand-alone, Harper St George has this brilliant knack of importing whatever information about the previous storylines you need into her story so that you get the full picture.
After the brutal assignation of his father and some of their kin; Rurik is all out for revenge, he wants answers and then some vengeful violence, but more than that he wants answers – who killed his father and attacked their village? He soon finds himself kidnapped by the person who may have all the answers, Lady Annis has secrets, as well as trying to hide them she also wants peace and for her people to be safe, so when the sexy and mysterious warrior turns up asking questions she knows he is going to be trouble. So, she does what anyone would do she drug's him, take him hostage – which at one time does mean being tied to her bed – but Annis may be over her head as this man won't simply lie back and allow his incarceration.
Anyone who follows the blog will know of my huge love of the enemies to lovers trope, I can never get enough of those passionate and deadly exchanges between a warring couple, I love Rurik and Annis, they are a wonderfully compelling couple. They bounce off each other, they both fight for command, they throw barbed words at each other. There is a serious and emotional side to their relationship; both have pasts and both distrust the other and yet they both have a seething passion, there is an inexplicable sizzle and raw pent-up lust which hangs in the air around them.
Rurik…ah, Rurik!!! I am in love, he is a multi-layered, huge beast of a man. Warrior, a powerful man of steel who is out for revenge. Yet below that hardened and ruthless exterior, there is a gentle and compassionate man and at times he has got a brilliant dry wit….when he asks Annis if she has a habit of kidnapping men from inns and tying them to her bed, had me spluttering into my tea with laughter.
But this is far more than just two scarred people from opposite sides falling in love, there are some real heart-wrenching moments. This is what Harper St. George does best, she builds the tension right to the climactic finale, secrets and lies are revealed and both Annis and Rurik must try and manoeuvre their way through the torrential storm of emotions that swirls around them both, and find a way to see past what is revealed to finally have the happiness they both deserve.
As you may have guessed, I absolutely adored this book!! The story is enthralling, it steals you away and leaves you in a dream-like state of longing. With intrigue, fiery passion, tension, brilliantly created character's, dazzling chemistry and rich atmospheric detail, this book is just perfect, Harper St. George has outdone herself with this beautiful jewel.