Hello, Sunshines! Another month has passed us by, I don't know about anyone else but for some reason, July seemed to have gone by so slowly. But these summer months usually do appear to drag on forever to me, maybe it's my aversion to sunshine, as I am more of a Winter fan… LOL!
Here in the UK, some places are slowly opening up again, while others have been forced back into localised Lockdowns. For the first time since March, I ventured into town and to be honest I didn't like it very much, It was a little weird but at least now I am not the odd one out wearing a mask.
This month, I have re-discovered Audiobooks, they have always been a little hit and miss with me, but the last few weeks I have really fallen in love with them. I will tell you all about those later.
Anyway, enough of that, on the blog it's been another busy-ish month, even though I do think I have been a little lazy review wise, I have fallen back into bad habit's again by saving drafts and forgetting about them, meaning I have quite a few reviews which are finished that I have yet to post…Ooop's, they will be posted.
So enough of the babble, let's have a look back at July on the blog.
Reviewed This Month
***
Blog Tours
Temple of Dreams – Excerpt
The Place We Call Home – Review
Guilty Pleasure – Release Day Book Blast
The Women Writers Handbook – Review
Katie's Cornish Kitchen Review
The Englishman – Review
The Forget me Not Bakery – Review
What Did You Do In The War, Sister – Guest Post
Darkest Night – Review
Storms Gather Between Us – Feature
Rosemary or too Clever to Love – Feature
A Flame Through Eternity – Excerpt
Kissing Daisy Parker – Book Blitz
A Little Pick me Up – Review
Hector – Book Blitz
Midtown Huckster – Review
Clouds of Love and War – Review
The End of the Road – Book Blitz
Fair as a Star – Review
***
Audiobooks
As I hinted at the top of this post, I have recently found the love of AudioBooks, as I had an Audible 3-month subscription offer from Prime for just 99p, I thought I would take advantage of it and give Audiobooks a proper go and now I am hooked.
These are the beauties I got this month, one was free with an Audible credit and the other's I got on offer when I purchased the ebooks, do go and check them out.
The Dangerous Lord Darrington by Sarah Mallory
Narrated by Julia Franklin
The Dangerous Lord Darrington is not a man to be welcomed into a house of unprotected women!
He may be an earl, but even in the wilds of Yorkshire Beth Forrester has heard tales of the incorrigible rake that make her toes curl…
Unexpectedly hosting such a scandalous celebrity is only the first of Beth's problems.
Now the wicked Lord Darrington has found out about the dark secret she will do anything to protect.
How to buy a rake's silence?
T
here is only one way – with her body!
*
In Darkness, Look for Stars by Clara Benson
Narrated by Daphne Kouma
Paris, 1941: Going against her mother's orders, spirited Maggie devotes herself to the Resistance. Her life is a whirlwind of forged passports and secret midnight runs, helping Jews escape. Much to her high-society mother's disapproval, she has fallen in love with Emil, a Jewish Resistance fighter who is wanted by the Nazis.
The city is growing more dangerous by the day, with signs proclaiming "No Jews" posted everywhere in the mazelike streets and people dragged away in handcuffs. The forbidden lovers are forced to say good-bye – Emil going underground to escape capture.
Meanwhile, Maggie's sister, Cecilia, is hundreds of miles away, where the realities of war are yet to hit the serenity of the South of France. Innocent and shy Cecilia is shocked to the core when Emil turns up, seeking refuge. Her sheltered life turned upside down, Cecilia is thrown into the world of the Resistance, all the while sending coded letters to her sister, who every day awaits news of her fiancé.
But with the Nazis closing in on them, their lives soon hang in the balance. Both sisters must decide where their loyalties lie – and how far they are willing to go to save themselves and one another.
An evocative, riveting, and stirring tale about the tragic realities of war, the fine line between loyalty and lies, and the power of love, even in the darkest of times. Fans of The Nightingale, The Letter, and All the Light We Cannot See will be spellbound by this magnificent historical novel.
*
Nigel: My Family and Other Dogs by Monty Don
When Monty Don's golden retriever, Nigel, became the surprise star of BBC's Gardeners' World, inspiring huge interest, fan mail and even his own social media accounts, Monty Don wanted to explore what makes us connect with animals quite so deeply.
In many respects Nigel is a very ordinary dog – charming, handsome and obedient, as so many are. He is also a much loved family pet. He is also a star. By telling Nigel's story, Monty relates his relationships with other special dogs in his life in a memoir of his dogs past and very much present.
Witty, touching and life affirming, Nigel: My Family and Other Dogs is wonderfully heartwarming. Monty Don is a great writer coming out of the garden and into the hearts and homes of every dog lover in the UK.
'I have always had a dog or dogs. I cannot imagine life without them. I am just as much a fan of Nigel as any besotted viewer. In the book I explore why we love dogs and what they mean to us emotionally and domestically. I look back on all the dogs in my life – all of which I have loved deeply and which have been an essential part of my life. So, this is the book of Nigel – but also the book of all our dogs in every British family and a celebration of the deep love we feel for them.' (Monty Don)
*
The Dressmaker's Secret by Charlotte Betts
Narrated by Charlotte Strevens
Italy in 1819. Emilia Barton and her mother, Sarah, live a nomadic existence, travelling from town to town as itinerant dressmakers to escape their past. When they settle in the idyllic coastal town of Pesaro, Emilia desperately hopes that this time they have found a permanent home. But when Sarah is brutally attacked by an unknown assailant, a deathbed confession turns Emilia's world upside down.
Seeking refuge as a dressmaker in the eccentric household of Princess Caroline of Brunswick, Emilia experiences her first taste of love with the charming Alessandro. But her troubling history gnaws away at her. Might she, a humble dressmaker's daughter, have a more aristocratic past than she could have imagined?
When the Princess sends her on an assignment to London, Emilia grasps the opportunity to unravel the truth. Caught up in a web of treachery and deceit, she is determined to discover who she really is – even if she risks losing everything….
***
Book of The Month

The Captain and the Baker by Catherine Curzon & Eleanor Harkstead
Series: Captivating Captain's #7
Genre: M/M Romance
Publisher: Pride Publishing
Release Date: 25th August 2020
When a hot-tempered TV chef and a mild-mannered baker meet on the rugged Cornish coast, they've got the perfect ingredients for a red-hot snack.
Sweary and stressed celebrity chef Jake Brantham is the captain of several floating restaurants. When he's sent to the idyllic village of Porthavel to turn a pirate ship into the next gastronomic sensation, it's the last place on earth he wants to be.
Locryn Trevorrow is the bakery king of Cornwall. From the humble pasty to a wedding cake fit for a mermaid queen, there's nothing he doesn't know about the art of baking. He lives in a cosy world of gingham and ganache, but at night he goes home to his smugglers' cottage alone.
When he's adopted by a lost kitten, Jake soon discovers that there's more to Portavel than cream teas, lobster pots, and the annoyingly fastidious Locryn. As the village prepares for the wedding of its favourite young couple, Jake and Locryn find themselves as unlikely matchmakers for two locals who'd given up on love.
Torn between the call of Hollywood and the kisses of Locryn, will Jake choose a mansion in Beverly Hills or a cottage on the Cornish coast?
***
Another thing which happened in July was my little blog has been put forward and nominated twice…yup, TWICE!! for the 2020 Book Blogger Awards in the Romance category, I don't have the words, I feel very humbled that people enjoy my waffle so much to do such a very kind thing.
Thank you to both Jorie @ JorieLovesaStory and Yesha @ BooksTeacupandReviews.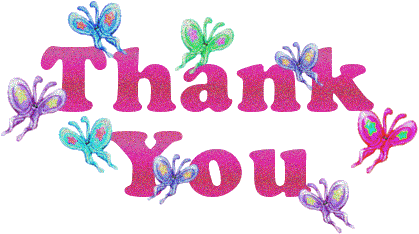 ***
Have a lovely Sunday, I hope it's full of sunshine, smiles and a jolly good book.