Happy Sunday Sunshines! Can you believe that we are at the end of another month! Where is the time going? One minute I have no idea what day it is (To be honest, most of the time I still don't 😄) and then next week are sailing into another month.
As you may have seen, I now do a weekly roundup where I look back over the previous week and look forward to great things to come. I thought I would do the same for each month too, as my Sunday Scandal Sheet seems pretty popular. (As if I don't have enough to do, I am a glutton for punishment – as my gran used to say)
Before all of that, I want to say a huge thank you to every single book blogger who has liked and shared my blog posts over the past month, You are all so amazing, thank you!!😘
I hope everyone will go and show these amazing bloggers some blog love, you can find all who I follow on my Twitter timeline as I do share their posts a lot….because they are all amazing!
***
 Cover Reveals
***
Blog Tours
The Girl With The Amber Combe
The Guernsey Novel Series (Book Blast)
Carrion (Book Blast)
Escape To The French Farmhouse
How Not To Be A Loser
The Lost Girls
Sing Me A Secret
Someday In Paris
Rakes and Roses (Includes an Interview with the Author)
The Baroness of New York (Book Feature)
The French Wife
Tsarina
These Lost and Broken Things
The Strange Book Of Jacob Boyce (Book Blast)
The Woman In The Painting
Vixen
Cold Nips and Frosty Bits
***
Reviewed This Month 
An Unconventional Countess
From shopkeeper…
To Earl's wife!
Part of Regency Belles of Bath. Two things are certain: Annabelle Fortini makes the best biscuits in Bath and Samuel Delaney, the charming bachelor who's just entered her shop, is trouble! Her mother's unfair exile from society has taught Anna aristocrats can't be trusted. Samuel may be a famous naval hero and reluctant heir to an earldom, but Anna can't fall in love with him! Unless she can overcome her pride…and surrender to her heart!
***
The Mysterious Miss Fairchild
An accomplished beauty…
But a most unsuitable match!
Natalya Fairchild can't help but be drawn to Tristan Quintrell, Lord Dalmorren, with his effortless charisma, even if he's not her intended bridegroom. Tristan is an eligible society catch…whereas Natalya's unknown heritage could label her ruined! As he helps Natalya investigate her mysterious past, she starts to hope the truth of her conception won't destroy her prospects…of a life with Tristan!
***
The Girl With The Amber Comb by Linda Finlay
'Sure to delight' Dilly Court
A heart-warming tale from the Queen of West Country Saga, LINDA FINLAY.
Orphaned at birth, Eliza lives with her beloved Grandparents in a waterlogged Somerset cottage surrounded by willow beds where she ekes out a living making laundry baskets and eel traps. Although poor she is content, until childhood friend Clem, regales her with tales of his adventures along the river and she begins to wonder what life is like beyond the Droves.
When fate brings handsome, wealthy Theo to her workshop she is instantly attracted and a rosy future beyond the Droves beckons. Only things don't go to plan and naive Eliza finds herself in Lavender House where she is expected to care for gentlemen in a way she never imagined. Forced to flee for her life, she ends up in a woollen mill run by a corrupt foreman, working for crumbs and pennies with only her grandmother's comb in her pocket.
Now she knows what matters in life – but is it too late? And will she ever be able to return home to those who love her?
Set amongst the stunning wetlands of Somerset, this tale of triumph and tragedy will delight fans of Rosie Goodwin and Dilly Court.
***
The Passions of Lord Trevethow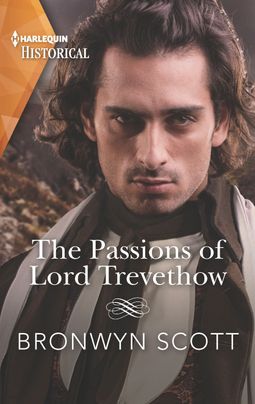 Ambition vs love…
Which will the duke's heir choose?
Part of The Cornish Dukes. Cassian, Lord Trevethow, has a dilemma. To succeed in his aim of building Cornwall's own pleasure garden, he must pursue the loveless tonnish alliance he sought to avoid. But how can he wed reclusive Lady Penrose Prideaux, when he can't forget the enchanting stranger he met at a fair? Then Cassian discovers a shocking secret about his bride-to-be. Might he claim both his passions after all?
***
Escape To The French Farmhouse by Jo Thomas
Can she find her recipe for happiness?
Del and her husband Ollie moved to a beautiful village in Provence for a fresh start after years of infertility struggles. But six weeks after they arrive, they're packing the removal van once more. As Del watches the van leave for England, she suddenly realises exactly what will make her happier…a new life in France – without Ollie.
Now alone, all Del has is a crumbling farmhouse, a mortgage to pay and a few lavender plants. What on earth is she going to do? Discovering an old recipe book at the market run by the rather attractive Fabian, Del starts to bake. But can her new-found passion really help her let go of the past and lead to true happiness?
A heart-warming tale about reclaiming your life, set amongst the lavender fields of Provence. Perfect escapism from the author of Late Summer in the Vineyard and The Honey Farm on the Hill
***
How Not To Be A Loser by Beth Moran
Amy Piper is a loser. She's lost her confidence, her mojo and her way.
But one thing she has never lost is her total love for her thirteen-year-old son Joey, and for his sake she knows it's time for a change. But first she has to be brave enough to leave the house…
What she needs are friends and an adventure. And when she joins a running group of women who call themselves The Larks, she finds both. Not to mention their inspiring (and rather handsome) coach, Nathan.
Once upon a time Amy was a winner – at life, at sport and in love. Now, with every ounce of strength she has left, she is determined to reclaim the life she had, for herself and for Joey. And who knows, she might just be a winner again – at life, sport, and love, if she looks in the right places…
Uplifting, funny and unforgettable, Beth Moran returns with a joyous tale of friendship, love and facing your fears.
***
The Lost Girls by Jennifer Wells
Everyone remembers the day the girls went missing.
May Day 1912, a day that haunts Missensham. The day two girls disappeared. The day the girls were murdered.
Iris Caldwell and Nell Ryland were never meant to be friends. From two very different backgrounds, one the heir to the Caldwell estate, the other a humble vicar's daughter. Both have their secrets, both have their pasts, but they each find solace with one another and soon their futures become irrevocably intertwined.
Now, many years later, old footage has emerged which shows that Iris Caldwell may not have died on that spring morning. The village must work out what happened the day the girls went missing…
***
Sing Me A Secret by Julie Houston
The four Sutherland sisters have all had very different paths in life, but one secret and a slighty tense production of Jesus Christ Superstar are about to bring them all back together again…
When the news that pop-superstar Lexia Sutherland is returning to Westenbury, not everyone is thrilled by the news – including Lexia. There are too many memories she doesn't need to face – or need re-surfacing.
Meanwhile, Juno Sutherland just wants a little peace and quiet. As the local village doctor, she's got her priorities in order; kids, job, husband, tenacious pony, a role in the village musical… So when the sexy new locum turns up – and steals her office – the last thing she needed was to be hit with rising temperatures and an over-active imagination.
Will these sisters be able to uncover the past, deal with the future and put on the performance of a lifetime?
Return to Westenbury this spring and find out.
***
Someday In Paris by Olivia Lara
'An epic, sweeping romance … Timeless yet completely original' Holly Miller.
Finding the one is only the beginning…
1954. Zara is fifteen the first time she meets Leon. During a power cut in a small French museum, the two spend one short hour in the dark talking about their love for art, Monet and Paris. Neither knows what the other looks like. Both know their lives will never be the same.
1963. In Paris, Leon no longer believes he will ever find the girl he lost that night. After dreaming about him for years, Zara thinks she has already found him. When they meet at an exhibition, they don't recognise each other – yet the way they feel is so familiar…
Over the course of twenty years, Zara and Leon are destined to fall in love again and again. But will they ever find a way to be together?
'It's about dreams and taking chances. Missed opportunities and mistakes. Loss and sacrifice. But above all, it is about love. The kind of love that survives time, distance… even death. The kind of love I wish for you.'
A magical new love story about star-crossed lovers, perfect for hopeless romantics and fans of One Day and The Notebook.
***
The French Wife by Dinah Costel
Love, secrets and danger abound in the new historical novel from bestselling author Diney Costeloe, set in 19th-century France.
As the St Clair family prepare for the grand wedding of their daughter, Clarice, trouble is brewing. An old friendship, a new love and a dangerous secret threaten to destroy the life the St Clairs have built.
Their younger daughter, Hélène, became friends with orphaned Annette during the terrible events of the 1871 siege of Paris. Now they are reunited, with Annette working below stairs for Hélène's parents. But she is hiding a dangerous secret, which Hélène has promised to keep at all costs.
Meanwhile, Hélène has begun to fall in love with a young nobleman from England, whose family has plans which do not include their son choosing a French wife.
***
The German Heiress by Anika Scott
For readers of The Alice Network and The Lost Girls of Paris, an immersive, heart-pounding debut about a German heiress on the run in post-World War II Germany.
Clara Falkenberg, once Germany's most eligible and lauded heiress, earned the nickname "the Iron Fräulein" during World War II for her role operating her family's ironworks empire. It's been nearly two years since the war ended and she's left with nothing but a false identification card and a series of burning questions about her family's past. With nowhere else to run to, she decides to return home and take refuge with her dear friend, Elisa.
Narrowly escaping a near-disastrous interrogation by a British officer who's hell-bent on arresting her for war crimes, she arrives home to discover the city in ruins, and Elisa missing. As Clara begins tracking down Elisa, she encounters Jakob, a charismatic young man working on the black market, who, for his own reasons, is also searching for Elisa. Clara and Jakob soon discover how they might help each other—if only they can stay ahead of the officer determined to make Clara answer for her actions during the war.
Propulsive, meticulously researched, and action-fueled, The German Heiress is a mesmerizing page-turner that questions the meaning of justice and morality, deftly shining the spotlight on the often-overlooked perspective of Germans who were caught in the crossfire of the Nazi regime and had nowhere to turn.
***
The Queen's Secret by Karen Harper
If you love Jennifer Robson or The Crown you will love New York Times bestselling author Karen Harper's novel about Elizabeth, The Queen Mother.
1939. As the wife of the King George VI and the mother of the future queen, Elizabeth—"the queen mother"—shows a warm, smiling face to the world. But it's no surprise that Hitler himself calls her the "Most Dangerous Woman in Europe." For behind that soft voice and kindly demeanor is a will of steel.
Two years earlier, George was thrust onto the throne when his brother Edward abdicated, determined to marry his divorced, American mistress Mrs. Simpson. Vowing to do whatever it takes to make her husband's reign a success, Elizabeth endears herself to the British people, and prevents the former king and his brazen bride from ever again setting foot in Buckingham Palace.
Elizabeth holds many powerful cards, she's also hiding damaging secrets about her past and her provenance that could prove to be her undoing.
In this riveting novel of royal secrets and intrigue, Karen Harper lifts the veil on one of the world's most fascinating families, and how its "secret weapon" of a matriarch maneuvered her way through one of the most dangerous chapters of the century.
***
Royal Kiss And Tell by Julia London
Every prince has his secrets. And she's determined to unravel his…
Every dashing young man in London's ton is vying for Lady Caroline Hawke's hand—except one. Handsome, delectable roué Prince Leopold of Alucia can't quite remember who Caroline is, and the insult is not to be tolerated. So, Caroline does what any clever, resourceful lady of means would do to make sure a prince remembers her: sees that amusingly risqué morsels about Leo's reputation are printed in a ladies' gossip gazette…all the while secretly setting her cap for the rakish royal.
Someone has been painting Leo as a blackguard, but who? Socially, it could ruin him. More important, it jeopardizes his investigation into a contemptible scheme that reaches the highest levels of government in London. Now, Leo needs Lady Caroline's help to regain access to society. But this charming prince is about to discover that enlisting the deceptively sweet and sexy Lady Caroline might just cost him his heart, his soul and both their reputations…
***
Tsarina by Ellen Alpsten
Spring 1699: Illegitimate, destitute and strikingly beautiful, Marta has survived the brutal Russian winter in her remote Baltic village. Sold by her family into household labour at the age of fifteen, Marta survives by committing a crime that will force her to go on the run.
A world away, Russia's young ruler, Tsar Peter I, passionate and iron-willed, has a vision for transforming the traditionalist Tsardom of Russia into a modern, Western empire. Countless lives will be lost in the process.
Falling prey to the Great Northern War, Marta cheats death at every turn, finding work as a washerwoman at a battle camp. One night at a celebration, she encounters Peter the Great. Relying on her wits and her formidable courage, and fuelled by ambition, desire and the sheer will to live, Marta will become Catherine I of Russia. But her rise to the top is ridden with peril; how long will she survive the machinations of Peter's court, and more importantly, Peter himself?
***
These Lost and Broken Things by Helen Fields
Girl. Mother. Assassin.
How dangerous is a woman with nothing left to lose?
The year is 1905. London is a playground for the rich and a death trap for the poor. When Sofia Logan's husband dies unexpectedly, leaving her penniless with two young children, she knows she will do anything to keep them from the workhouse. But can she bring herself to murder? Even if she has done it before…
Emmet Vinsant, wealthy industrialist, offers Sofia a job in one of his gaming houses. He knows more about Sofia's past than he has revealed. Brought up as part of a travelling fair, she's an expert at counting cards and spotting cheats, and Vinsant puts her talents to good use. His demands on her grow until she finds herself with blood on her hands.
Set against the backdrop of the Suffragette protests, with industry-changing the face of the city but disease still rampant, and poverty the greatest threat of all, every decision you make is life or death. Either yours or someone else's. Read best-selling crime writer Helen Fields' first explosive historical thriller.
***
Daisy's Summer Mission by Hannah Pearl
Daisy's job as a gift shop owner may involve selling chocolate truffles and lacy knickers but, this summer, she finds herself turning her hand to a slightly different profession …
Daisy's boyfriend, Eli, works for a secret government agency and, try as she might, Daisy can't seem to help getting caught in the middle of his missions, which take her on a thrilling ride from the streets of Paris to a remote health retreat where carbs are banned!
But when she finds that Eli might be in danger, Daisy has to stop playing at being a spy and become the real thing. Teaming up with her pensioner customer, Mr King, Daisy embarks on her most important summer mission yet. Can she save the day?
Sequel to Daisy's Christmas Gift Shop
***
The Woman In The Painting by Kerry Postle
'She's beautiful,' I told him. 'Hair like skeins of silk; deep, brown eyes that sparkle in the light like jewels; beautiful lips, deep pink, and as juicy as ripe fruit.'
Ideas rippled in the pools of his eyes. 'I must paint her,' he said
1508. In Rome, artists are everywhere and feted as gods. But the most celebrated amongst them, a man who can paint beauty itself, is Raphael. When he touches brush to canvas, his subjects burst to life; he takes base metal and turns it to glistening gold.
When Raphael meets Margarita Luti, a baker's daughter, he is beguiled and inspired in equal measure. As his muse, her face becomes that of a thousand Madonnas, but it is his portraits of her which reveal his full talents – and which will become his downfall.
For Raphael is wanted for greater things than a mere baker's daughter. He is soon promised to the niece of a cardinal, a man upon whose connections and commissions the artist's future relies. Without his good will, Raphael will be ruined.
Raphael must make a choice between his love for Margarita and his future as an artist – a choice that will have devastating consequences.
Inspired by a heartbreaking true story, this stunning and evocative novel is perfect for fans of Debbie Rix, Kate Furnivall and Dinah Jefferies.
***
Vixen by Sam Micheals
While World War Two rages on around them, the gangs of London are fighting for their turf…
There might be a war on, but that doesn't stop Georgina Garrett running her business with an iron fist. No one said running the Battersea gang was going to be easy, but her unflinchable nature makes Georgina unstoppable.
With a role that requires a ruthless ability to seek revenge and pay out crippling punishments, Georgina's enemies are growing in number. With a target on her back, Georgina knows she must do everything to protect her family. But, with the loss of someone closest to her, can Georgina rise up from the ashes or allow a usurper take her crown?
Perfect for fans of Peaky Blinders, Martina Cole and Lesley Pearse.
***
Footprints in the Sand by Pam Lecky
Cairo 1887: A melting pot of jealousy, lust and revenge. Who will pay the ultimate price?
Lucy Lawrence throws caution to the wind and embarks on a journey of self-discovery to the land of the pharaohs.
Travelling to Cairo as the patron of the charming French Egyptologist, Armand Moreau, Lucy discovers an archaeological community plagued by professional rivalries and intrigue. It is soon apparent that the thriving black market in antiquities threatens Egypt's precious heritage.
When the Egyptian Museum is burgled, Lucy is determined to solve the case, much to the annoyance of the local inspector of police, and the alarm of Mary, her maid. But when an archaeologist is found murdered in the Great Pyramid, Lucy is catapulted into the resulting maelstrom. Can she keep her wits about her to avoid meeting a similar fate?
***
Captured by Her Enemy Knight by Nicole Locke
Captured by her enemy…
Falling for the man
Cressida Howe, the Archer, is a well-tuned weapon. But she's also a woman captivated by a man—Eldric of Hawskmoor, the warrior knight her father ordered her to kill. Instead, for years, Cressida has simply watched him…
Now she's been captured by her formidable enemy, and her well-ordered world comes crashing down, for Eldric is even more compelling up close. Cressida curses her traitorous heart—this assassin has fallen for her target!
***
First Comes Scandal By Julia Quinn
Continuing her delightful Bridgertons Prequel series, #1 New York Times bestselling author Julia Quinn presents the latest love story between the Bridgerton and Rokesby families.
She was given two choices…
Georgiana Bridgerton isn't against the idea of marriage. She'd just thought she'd have some say in the matter. But with her reputation hanging by a thread after she's abducted for her dowry, Georgie is given two options: live out her life as a spinster or marry the rogue who has ruined her life.
Enter Option #3
As the fourth son of an earl, Nicholas Rokesby is prepared to chart his own course. He has a life in Edinburgh, where he's close to completing his medical studies, and he has no time—or interest—to find a wife. But when he discovers that Georgie Bridgerton—his literal girl-next-door—is facing ruin, he knows what he must do.
A Marriage of Convenience
It might not have been the most romantic of proposals, but Nicholas never thought she'd say no. Georgie doesn't want to be anyone's sacrifice, and besides, they could never think of each other as anything more than childhood friends… or could they?
But as they embark upon their unorthodox courtship they discover a new twist to the age-old rhyme. First comes scandal, then comes marriage. But after that comes love
***
Books In The Spotlight
***
Thank you for stopping by, for no other reason than to make you smile here is my Hottie of the Month.

😉
***
Have a lovely Sunday, I hope it's full of sunshine, smiles and a jolly good book.