Hello Sunshines! I am super excited to be sharing my review of; Captured by her Enemy Knight by Nicole Locke. This book is absolutely amazing, so be warned there is a fair bit of waffle and swoons, I hope you will love it as much as I do! So grab that cuppa, and cake and enjoy!

Captured by Her Enemy Knight by Nicole Locke
Series: Lovers and Legends
Publisher: Mills and Boon/Harlequin
Genre: Historical Romance
Release: 28th May 2020
Format: ebook/ paperback
Captured by her enemy…
Falling for the man
Cressida Howe, the Archer, is a well-tuned weapon. But she's also a woman captivated by a man—Eldric of Hawksmoor, the warrior knight her father ordered her to kill. Instead, for years, Cressida has simply watched him…
Now she's been captured by her formidable enemy, and her well-ordered world comes crashing down, for Eldric is even more compelling up close. Cressida curses her traitorous heart—this assassin has fallen for her target!
Review
I love, love, love this book!!!
Firstly, can I just talk about the cover? Oh, my goodness, this is absolutely spot on, the cover models are perfect, especially Cressida who is exactly how I saw her in my head while reading, once again Mills and Boon/Harlequin art department have done an incredible job with this cover!
I can't say enough great things about this with the thrilling, intriguing and exciting plot, utterly compelling, charismatic and complex characters, and richly detailed and vividly enticing writing that makes every single detail leap off the page. I have said it before and I am not ashamed to say it again; but Nicole Locke's writing is flawless, the way she swirls romance with intrigue in a perfectly paced and enticing plot is beautiful. I am as ever in awe of how great her books are, she really is the queen of Medieval Romance.
Nicole, I bow down to you!!
This is the ninth instalment in the amazing; Lovers and Legends series, I can't believe there have been nine, even though I did come into this series pretty late, plus I still have read the first couple of books – it feels like this series has been apart of my life forever. Each book is a marvellously compelling and thrilling read that twists and no need to worry if you haven't read any of the series you can literally pick up any and start reading and falling in love with them instantly. There are some interlinking characters but the whole focus of each book is the story between the main characters, plus the writing is so flawless you are swept away in the history and the story….plus, swept up into the huge arms of the sexiest heroes you will ever meet…even if it is just in your mind 😉
I have loved each one I have read, but hands down these are the absolute best of all the Nicole Locke books I've read – which feels a little treacherous as I have said that about previous books but honestly, there aren't the right words within my limited vocabulary to fully express just how bloody brilliant this book is.
Cressida is easily my favourite heroine of the year, she is so unique and different. This woman is no simpering little lady, she is a lethal killer, also known as; The Archer! She has been groomed from an early age by her villainous father to be nothing but a weapon, a mercenary, an assassin, trained to kill and do her father's bidding.
Which is when she first spied Eldric, even though she has never had any contact with any other men but her father, she is instantly attracted to this overly large, intelligent warrior who whistles so much so that for the first time she goes against her father's wishes and doesn't kill the seasoned warrior, instead accidentally shoots Eldric's best friend which results in our fierce hero wanting revenge on the notorious 'Archer' unbeknown to our warrior, the Archer isn't exactly what he thinks and once he does find out that his arch-nemesis is, in fact, a woman, but also a woman he has met before in a not as brutally tense moment, he is left feeling confused over his emotions of both anger and revenge but a huge urge to ravage her – that is of course if she doesn't fall back into her alter ego of the Archer and cut off a certain essential body part.
Ah, Eldric!!! I…well, what can I say…this man… **she says, with a deep growling sigh 😉 *** I can't string a sentence together to fully articulate how much I have fallen on my knees in awe of this man whose shoulders could hold up a building, ah, those shoulders, those arms – I do love a well-formed pair of arms – that will form…well, I will leave that to the imagination, let me just say if this god of a man wants to abduct and ravage me, well I wouldn't say no!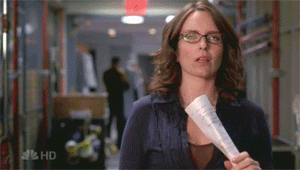 I really, really like Cressida, she is a hard, ruthless, intelligent and at times an emotionless woman who has known nothing but brutality and abuse, she has never been in receipt of kindness, she has never been allowed to socialise and she has never been treated with any sort of love or respect. There were times when my heart really broke for her, for example when she is caught by Eldric and she is remembering how her father used to withdraw food and water to 'train' / punish her.
I am a huge fan of the 'Enemies to Lovers' trope, I love the animosity and the sexual tension that brews between the hero and heroine, but this is easily one of the best I have read for a long time. Cressida and Eldric are perfect, not only for each other but for the series too and of course, for us loyal readers. They are both proud, stubborn, and strong-willed and they both have a real fragility about them that catches the reader unaware. Talk about head-butting though and a huge amount of pent-up lust and anger from both sides, one minute they are wanting to skewer the other with something sharp and deadly and the next the air crackles with sexual longing.
I love this book!!
I think I said that already, but I do, this is an easy one of the best books of the year if you love your Medieval Romances that don't follow any rules. Romances have a darker, edgier and surprising feel to them with characters who don't fall into any stereotypical categories. Then this is the book you NEED to read, I honestly cannot recommend this enough…now, I'm off to stare longingly into the distance and daydream about my Eldric. (I do realise, how possessive that sounds)
This was an Arc copy from the author, which I voluntarily reviewed. Thank you, Nicole!
Praise for Nicole Locke
"Secrets of a Highland Warrior is romantic, engaging and has a wonderful depth that kept me invested in both the characters and story! I didn't want it to end!" —Rae Reads, Book Blog on Secrets of a Highland Warrior
"Ms Locke's passion for this era and this story is evident on every page. I cannot wait to see what comes next."  —Chicks, Rogues and Scandals on Reclaimed by the Knight.
"…fascinating and well-paced with wonderful characters, action, suspense, and an unlikely couple who had to overcome a lot to find their happiness." – Rose is Reading on Captured by Her Enemy Knight.
About the Author
Nicole first discovered romance novels hidden in her grandmother's closet.
Convinced that hidden books must be better, Nicole greedily read them. It was only natural she should start writing them (but now not so secretly).
If she isn't working on the next book in her historical series, she can be reached at NicoleLocke.com, Facebook and on Twitter @NicoleLockeNews!