Hello Sunshines! I am super excited to be sharing my review of this amazing book with you all; Footprints In The Sand by Pam Lecky, this is the second book in the; Lucy Lawrence Mysteries and I absolutely love it. Go on then grab that cuppa and enjoy,  I hope you will love it as much as I do!
Footprints in the Sand by Pam Lecky
Genre: Historical Fiction/Mystery
Series: The Lucy Lawrence Mysteries #2
Format: ebook/ paperback
Cairo 1887: A melting pot of jealousy, lust and revenge. Who will pay the ultimate price?
Lucy Lawrence throws caution to the wind and embarks on a journey of self-discovery to the land of the pharaohs.
Travelling to Cairo as the patron of the charming French Egyptologist, Armand Moreau, Lucy discovers an archaeological community plagued by professional rivalries and intrigue. It is soon apparent that the thriving black market in antiquities threatens Egypt's precious heritage.
When the Egyptian Museum is burgled, Lucy is determined to solve the case, much to the annoyance of the local inspector of police, and the alarm of Mary, her maid. But when an archaeologist is found murdered in the Great Pyramid, Lucy is catapulted into the resulting maelstrom. Can she keep her wits about her to avoid meeting a similar fate?
Note: Currently free on Kindle Unlimited, regular price £1.99
***
My, oh my!!! How bloody brilliant is this book? – Rhetorical question, honestly you don't need to answer 😉 The intrepid and brilliant; Lucy Lawrence is back with another cracking case for us all to get our teeth into, how much do I adore this series?
This is like opening a box of chocolate and find that the box is full of your favourites; Brilliantly thrilling plot with more twist and turn then a maze! Fabulous heroine, who has an unfortunate habit of finding herself in trouble. Egypt, mystery, stunning scenery, richly and vivid attention to detail, this book has got everything that you would ever want in a book…did I mention that I utterly adore this book?
I'm telling you the Lucy Lawrence mysteries needs to be made into a tv series, in fact, I wouldn't be surprised if in a few years time we will be all milling around out tv screens waiting for the opening titles of the very first Lucy Lawrence mystery in the same way we do whenever there is a new Agatha Christie on the box.
If you love 'Death on the Nile' (I mean, come on who doesn't love Poirot?) and The Mummy, then this is the perfect book for you!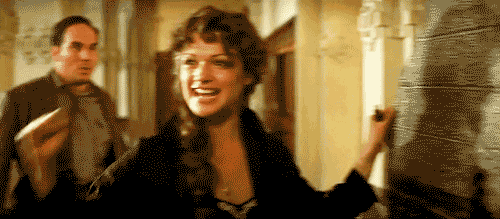 This more or less starts off where the last one finished, but don't worry, it's not essential to read these books in order, they really are stand-alone's. Lucy is still finding her feet again after all the trauma of what happened when her husband was murdered, she has taken herself off to France. But soon scandal has caught up with her and she is left unwelcomed, yet again. She meets charismatic Armand Moreau, a French archaeologist, who soon chooses to sponsor his dig in Egypt. But this being a Lucy Lawrence mystery, all doesn't exactly go to plan and soon Lucy finds herself; once again knee-deep in a mystery.
I utterly love the parts in Egypt, I have always since I was very little had a passion for ancient Egypt and this book settles itself into my heart and feeds that love
There is something very addictive about this series, I can guarantee that the moment you pick up a Lucy Lawrence mystery you will be hooked for life. Lucy and Phin are under my skin now, I am on tenterhooks waiting for the next instalment of this marvellous series, I can't wait to see what mischief our Lucy gets herself into and will Phin be there too??
Without giving any spoilers, that ending! Loved it, brilliant finish to was a compelling, engaging and intriguing case for Lucy, but with regards to Phineas, it has left me more questions then ever, I thought from the last boo; no stone unturned that I could see where the wind was blowing but I was so wrong and now I am feeling as much in limbo with the whole Phin/Lucy issue as Lucy Lawrence herself. What's going to happen next? Will they head in the direction that I am desperately hoping they will? Or will the next book be yet another curveball and leave me once again enthralled and surprised?
I have to say that Pam Lecky, you are an absolute genius!! I knew that his series was going to be a keeper when I read the first book; No Stone Unturned and this one has cemented Pam Lecky's place right up there with the very great historical mystery writers.
This was an arc copy via the author, which I voluntarily reviewed, Thank you, Pam! xx
***
About the Author