Hello sunshines, I hope you are all safe and well?! A bit of a different post today, as we in the UK are in the what is it fifth/sixth week of lockdown – honestly, I don't know any more! I don't even know what day it is most of the time….LOL!! Surely, that's not just me?
Anyway, if your anything like me, you have done all the cleaning, baked everything, weeded the garden to an inch of its life and binge-watched your favourite box sets, and now trying to evade family tension and ward off cabin fever. Even though I think I was there in the first week after all the biscuits and chocolate had disappeared and we ran out of Yorkshire Tea!! Yes, that was a very distressing week 😉
So, now we have settled into this some-what new normality, I thought I would share few Lockdown Boredom Buster's, and a few ways to keep a check or your mental and physical health, most of what I am sharing I do myself which have worked really well for me, and best yet all you can do in your own home so that social distancing dealt with and most are free, again great if you are finding times a little bit of a struggle financially.
So what first?
***
Reading
Well, reading obviously, this is the best opportunity to start making a dent in that toppling to be read pile which has been sitting beside your bed for years – it's OK, you can admit it, we all have a similar pile of unread books. I have three baskets full beside my reading chair!
But, if you're looking for something new, there are some brilliant offers around at the minute for free or discounted books, mostly ebooks I have found a few great bargains below. But, please don't forget that a lot of your independent book shops are delivering books to your door through this crisis, so do support them if you can.
A few personal favourites, which are currently on offer…
For more fabulous book bargains check out the links below.
Choclit have a great bargain on at the minute with the 99p new series sale, which is the first book in many the series – 99p NEW SERIES SALE
Mills and Boon have a 99p Sale on selected books, definitely worth a look if you love your romance. – MILLS AND BOON SALE
Aria Fiction have a fabulous selection of books to browse through and they start at just 99p, do have a look. ARIA BOOKS 
Pen and Sword have a huge selection of ebooks on sale at the minute, if you love your history then these really are the books for you. PEN AND SWORD EBOOKS
Oh, and at times Kindle Unlimited and Amazon Prime have Free trial month's, definitely worth looking into even if you only use their services for that month and you can cancel anytime.
***
Online Courses
There is a whole host of online courses you can do now, no matter what subject you wish to learn about whether you are wanting to retrain or want to expand on a passion for a certain topic or learn a new skill, I know you will find something and best yet there are so many online courses which you can do for free.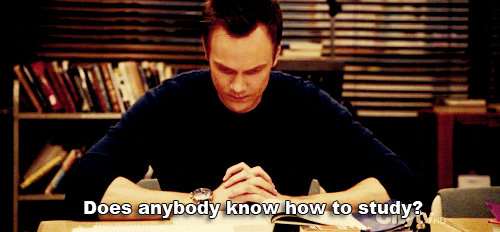 ***
Arts & Craft
I have always been a huge believer that arts and craft are hugely beneficial not just because creating something of your own is fun and you get a real sense of achievement, but it is so good for your mental health, it keeps you focused on something and is very relaxing. Here are a few favourites…
Cross Stitch

Crocheting

Diamond Painting

Paint by Numbers/Colouring Books

Painting/Drawing
***
Virtual Tours
These are relatively new and I haven't really looked at a lot of them, but quite a few people I know who are Home Schooling swear that they are great fun not just for the little ones in the home, but for adults too.
Go and take a look, I know I will be.
***
Family History
It's another obvious one, but one that I cannot recommend enough, I have been on the Ancestry trail for going on fourteen years now, so I have gathered a lot of tips and tricks on how to find a cheap or free way to research.
Ancestry and Find My Past are brilliant, but they are subscription sites, my tip for them is to create a free account and sign up for their newsletters and you will be the first to know about any offers and free weekends
Forces War Records is another subscription site, but as I have an account for this site I did hear that it would be free to use for a certain amount of time. I'm not sure if it still is free, but definitely worth a look. 
Here are a few free resources for you to have a look at….
CWGC You can search their war dead records for free. 
Family Search This is a great website and completely free to use, all you need to do is create an account and your good to go. 
FreeGen This is another great site to search and again completely free when I started my own ancestry trail I used this constantly. 
***
Simple Exercises
This can be absolutely anything, from going for a walk – just as long as you stick to social distancing, running around the garden, walking up and down the stairs fifty times a day, dancing around the house to a favourite song. Go on get that Spotify List on and have a mini one person rave in the kitchen (Not, that I have done that myself 😉 ) or following one of the thousand exercise videos on YouTube, definitely check out the Joe Wicke's PE Lessons, they are great fun. 
Whatever you do just get moving, you will really feel better for it.
***
Relaxation 
All of the above are great to keep you moving, motivated and occupied, but I find that simple relaxation techniques such as breathing exercises, meditation, yoga, tai chi, listening to relaxation music all are great ways to wind down after a tense day.
Do check out Relaxation Music too, there are lots of apps, websites and Youtube is a wealth of relaxing videos.
Even a few minutes of quiet to concentrate on relaxing and putting your mind at ease is so important, and it is so easy to do, you could just hide away in the bathroom for five minutes, take a moment for you. I can guarantee that you will feel so much calmer throughout the day if you take a breather every so often.
I particularly like breathing exercises, something I have always done in stressful or anxious times, it sounds a bit silly but honestly if you take a few minutes out throughout the day clear your mind concentrate on your breathing, push stress away then you will see and feel a difference.
For in-depth information about relaxation, tips do visit MIND which has lots of tips and great advice. 
So there you have it, a whole host of idea's to keep boredom at bay during these weird times, keep safe and stay well my friends, lots of love and hugs.