Hello sunshines, I hope you are all safe and well?!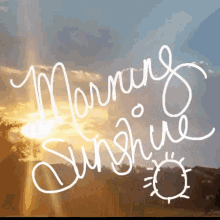 You have probably noticed that apart from the occasional post here and there, I have been pretty quiet. Well to tell you the truth, I lost all motivation to read and review these last few weeks – in fact, longer than that to be perfectly honest. I completely lost my mojo to read a long time ago, it did return after reading a particular book but still, my mojo to blog was non-existent. Apart from the book promo's, a couple of pre-scheduled blog tours and one review, I just couldn't be asked, it has been a drain especially since we have all gone into lockdown.
Which I think is become a common thing amongst many of us, I have seen a lot of fellow readers/reviewers/bloggers and even some writer friends all say the exact same thing I have, that they have lost all their get up and go. That something isn't quite right and they just couldn't find themselves to start that blog post, read that book, write that chapter. Many have been affected by this lack of motivation, which in a way doesn't feel as depressing to me knowing that so many are feeling it too.
I think it is what is going on in the world and having to settle into a whole new way of life that is so different and unsettled then what we had before. For me it was too much social media and obsessing over the news, I have cut back on both dramatically which has helped me take that breather I needed, I also took a break from reading as I wasn't getting anywhere and it was frustrating me too much that I couldn't concentrate, only picking up a book a few weeks ago again. But in that time out trying to find whole new routines and instead of doing what I had scheduled to do, what I have promised to do, I have been AWOL from the online world as much as possible – well, what I mean by the online world, I actually mean is social media. That has been the one thing to blame for my lethargy, I can't explain it but to me, social media seems to have changed it doesn't seem the same anymore – does anyone else think so, or is it just me as I'm not on as much as before?
I am telling you those weeks when I couldn't concentrate on a single book was the worst, I have always used books as an escape from the stresses of the real world they have always brought me so much joy and I could devour book after book, after book and to suddenly find that my mind is too distracted on what is going on in the world to not be able to take in a word, was heart-breaking. It saddened me far more then I can say, which is why I just stopped forcing myself to read and focused on something else, in my unscheduled hiatus I have been writing my little heart out- honestly I am so feeling this little story that I'm writing. I have joined six Future Learn courses and fallen in love with baking and painting again. And slowly, ever so slowly my love for reading is returning, I read an amazing book the other week which really gave me the old buzz I love about reading and the kick up the rear I needed to start my love affair with books again, but this time I am not forcing myself I am going slowly and doing other things around the reading and by doing that I am feeling so much more my old self again.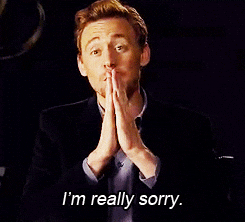 Which is why I am writing this, I wanted to make a big apology to all those who I have let down other the last few weeks; either with advanced reviews or with blog tours, I know that I have missed posting on my scheduled days on at least four blog tours and as for reviews I am way behind with them too as I start to slowly fall back into reading. So I am hugely sorry to every single author, publisher and blog tour organiser who I have let down and broken my promises to over the last few weeks – in fact, that should be months. You cannot believe how awful I feel, I hate letting people down it's ingrained into me to always no matter what to do my best, to always do what I promise and the fact that I haven't has cut me deeply. I am sorry!
I am back in the reviewing/blogging chair, I am feeling positive and feeling that old book love return again I have now fallen into a whole new daily routine which does work really well for me, and doesn't include daily social media and constantly reading/watching the news. Plus I am feeling ready to finally type up my notes of books for the blog tours that I have missed over the weeks, and each one will be posted in the following days/weeks as will reviews of the books that I read before my motivation left me but I didn't post reviews for.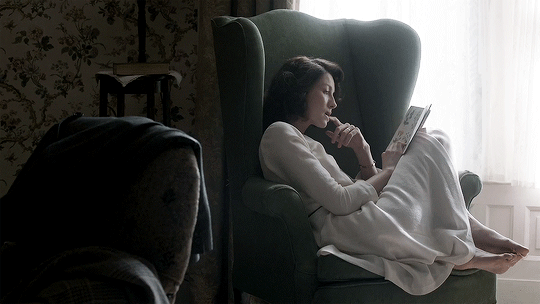 For all those who are now feeling what I felt over those weeks, if you don't feel like reading, then don't force it to find another avenue to explore and express yourself, I can assure you your love of books will return just give it time. Do something else, find a new hobby, start writing that story you've always dreamed off, start a kitchen garden, make a big mess with the kids in the kitchen as you bake, do some arts and crafts, binge on that boxset you missed out on, do a free course on Future Learn, play board games. Just take a breather to do what feels right and I can assure you that much-missed book love will return.
I would love to know what you are all doing while we are in lockdown, have you found a new hobby? Are you getting into baking, gardening, arts and crafts? Are you finally writing that story that you have been carrying around with you for so long? I'd love to know, maybe we could all share a little, fill the internet with little snippets of stories? I'd be happy to start and share a little of my own writing if your interested – it's not very good, but hey who cares if you love writing it?! We could compile a list of activities to do while at home, let me know, let us share the love!
One last word before I toddle off, I know that these days are strange and uncertain, they aren't perfect and life has taken a complete U-turn to how we usually live. It is OK to feel out of whack, I know that I have been and at times, there is nothing to be ashamed of to step back and admit that you have lost your motivation or your feeling anxious or sad. We are all in this topsy-turvy world together and we will brave the storm and we will come out of the other side together. But until that glorious day, think of yourself, take care of you, because you matter! If you are struggling with all the changes then reach out to someone, whether it's phoning/messaging a family member or close friend, or chatting with an online friend do reach out.
My DM box is always open to friends and followers should you need to chat, remember we are all in this together, stay safe, stay home and look after yourself and others and for those in the UK, Stay Home and Protect the NHS!!.