Hello my wonderful Sunshines, on this grey and blustery day! I am soooo excited to be sharing my review of the next Captivating Captains novel….squeals!!! Not only will I be boring you silly with my babble which after reading the review back does seem to focus a lot of bottoms, but I also have an exclusive excerpt for you all to devour, so settle in grab that cuppa and cake, and enjoy!!
A sexy city boy and a country squire will set the countryside alight!
Tarquin Bough is a tweedy squire with an ambitious fiancée who controls his every move. He's also the owner of the finest collection of saucy artefacts in the world. From Christine Keeler's eyelash to the Virgin Queen's dildo, they're all safe in Tarquin's care.
Christopher Hardacre is a city-slicker with the tightest jodhpurs and the most smackable bottom in London. He's given up the rat-race for a country life as captain of the village rowing team. The only trouble is, he's lost his money to a ruthless scam and Bough Bottoms is his last hope of a home.
But Chris hasn't reckoned on his late uncle's will. The house comes with a sitting porcine tenant and if Chris can't look after his newly-acquired pet pig, he'll lose his inheritance and his last chance at happiness.
When Tarquin sees Chris it's lust at first sight, but dare he be honest about his feelings in a village where being gay is bound to be a hot topic? As soon as Chris and Tarquin get together, it's the hottest summer this little corner of England has ever known.
With a scheming local hotshot out to turn the beloved pig into sausages, can the captain and the squire save everybody's bacon?
***
Exclusive Excerpt
Tarquin yawned and stretched in his deckchair. Although most of the blossom had gone from the orchard, blown away by the storms in late spring, it was still a beautiful place to sit in the evening. He took a mouthful of brandy and scratched the head of the pig who was snuffling at the grass beside his chair.
"Now look here, Oracle!" Tarquin held up the length of carved wood that he had been nursing on his lap. "The craftsmanship is second to none."
The Oracle seemed to be listening, even if she was still busy hunting for truffles. But over the contented snorts of the pig, Tarquin heard the music from next door rise in volume and yet another car revved in the private lane outside his house.
His new neighbor had arrived.
The bastard.
The car doors slammed and the sound of braying laughter carried on the breeze as yet more visitors arrived to greet—who? Who was it who was moving into the Hardacre house anyway? Who was it who'd had removal vans and tradespeople coming and going for weeks to the empty house? Who was responsible for the smell of fresh paint and the sound of hammering and drilling from that tottering, crumbling pile where the late Beardsley Hardacre had lived for his one hundred and three years? Who had landscaped that wild garden?
Who was it who had arrived by nightfall not quite twenty-four hours earlier and was apparently already throwing a party?
And why had this interloper made no effort to claim the Oracle of Delphi?
"Your new mummy and daddy have arrived, my friend," Tarquin told the pig, his voice soft. But as another toot and another bray of laughter reached him in his formerly tranquil orchard, he rose from the chair, fire in his tone as he declared, "And I'm going to have words!"
Tarquin ran across the orchard and, his brandy in one hand and the carved wooden length in the other, took the fence in a single bound like a steeplechaser.
The evening air was torn by that most dreadful of sounds—the cry of ripped corduroy trousers.
Now in the Hardacre garden, Tarquin cast a glance back at the fence, where a ragged square of golden-colored corduroy waved back at him like a tiny flag. It must've caught on a nail, but instead of going home to change, Tarquin was too inflamed with rage to turn back, and instead plunged on through the garden.
And what an improvement it is!
What had once been a tangle of brambles amid a sea of grass that would have hidden an army was now a manicured lawn so flat that it could have been a golf course. Bright bursts of color sprang from well-tended borders and for the first time in years Tarquin could actually see the banks of the river that ran along the bottom of their neighboring gardens. How strange it was to think that such a beautiful view had been hidden all these years, but the cantankerous old gentleman who had lived here far longer than Tarquin had even been alive'd had little time for gardening. He had been too busy with wine, women and song for that.
And whoever was now in his house seemed to be of similar appetites, Tarquin realized, as he rounded the corner and froze on the edge of the patio.
Everyone appeared to be in swimwear, or something resembling it. Tall, elegant women wearing sarongs and high heels with their jewelry chatted with handsome young men in shorts and little more, each of them holding a fizzing glass of champagne, each of them exuding money and confidence and…the city.
A huge hot tub that bubbled on the patio contained yet more of the incomers, tan and braying and so bloody loud and one of them, he knew, must be the new master of Hardacre Grange.
It had to be the man whose braying laughter was louder than anyone else's. The man who seemed to be holding court in that absurdly overstated hot tub.
The only one wearing sunglasses on an evening that required no such thing.
Tarquin strode straight up to the hot tub and bellowed, "Which of you ruddy coves is in charge here?"
The chatter fell silent but the thump of the music, of course, did not. The man in sunglasses took a leisurely sip from his glass of champagne and said, "That would be me, squire. Why don't you grab a glass and hop on in?"
Tarquin shook with fury, the brandy slopping up against the brim of his glass. "Hop in? Hop bloody in? The bally cheek of it—I don't bathe in public with strangers!"
"Oh, you've brought your own booze, I like it!" He lowered his sunglasses just a little and peered closely at Tarquin's other hand. "And you appear to have also brought a large wooden penis. Is that a traditional welcome in Bough Bottoms? Hello, old man, here's a penis from all of us on the parish council!"
The partygoers guffawed that braying laugh, every eye now focused on Tarquin's hand.
"Penis?" Tarquin thundered. Then he recalled the antique object in his hand. "This? This is a Tudor dildo! It belonged to Her Majesty Queen Elizabeth I herself!" Tarquin wagged it under the nose of the man in sunglasses, because surely the man couldn't see properly wearing Ray-Bans in the dusk.
Although Tarquin could see his new neighbor very well, smarmily grinning at Tarquin from under his arrogant flop of blond hair. Tarquin wasn't going to admit it, but the fellow was in exquisite form, with swimmer's shoulders and toned arms that Tarquin would have happily spent hours squeezing like a shopper deciding on a grapefruit. And that angular jaw was worthy of a statue, finished off with a square chin that Tarquin would never tire of nibbling on.
Not that he would. Tarquin threw a furious glance at the woman chortling at his new neighbor's side.
Married. Has to be. Bugger it.
Or sadly not.
"A Tudor dil— oh, just a minute!" The man pushed his sunglasses up into his hair, his welcoming smile evaporating. "You're Bough! You're the man who did Great-Uncle Beardsley out of Prince Albert's ceremonial Prince Albert!"
"No, I bloody didn't! It's mine!" Tarquin stamped his foot. Oh, my dander's most definitely getting up! "And besides which, you could at least extend the courtesy of pronouncing my surname properly. It's Boff, to rhyme with cough, not Bow as in bough as in part of a tree! It's bloody Anglo-Saxon and if my ancestors weren't conquered by the Normans, I won't be conquered by a bloody blow-in Yuppie like you, accusing me of theft, who's got a bath on his patio like a peasant!"
A collective intake of breath sounded around the patio. And where had the patio come from anyway? The last time Tarquin had glimpsed the back of the neighboring house before the brambles had claimed it, this had been a mud pit.
An eyesore.
But the man who now rose from the water of the hot tub was certainly not an eyesore.
Bloody hell, he's no old Uncle Beardsley.
"Uncle Bea said you were a Bow," he said in a plummy sneer. Then he grinned and held out his hand, as though Tarquin weren't juggling a glass of French brandy and Queen Elizabeth's favorite dildo. "Christopher Hardacre. You can only be my new next-door neighbor. You're exactly like Bea said you were in his letters. I feel like I already know you!"
Tarquin shoved the dildo into his pocket, its curved end poking out like a rhino horn. He held out his hand. "Your Uncle Beardsley was a dreadful old git—never got on with him, and he always pronounced my name wrong just to rile me. I'm Tarquin Bough, as in cough, and that's the end of it. Christopher Hardacre, eh? My new neighbor!"
As Tarquin shook Christopher's square hand, his gaze wandered down the planes of Christopher's dripping chest, down to his muscular stomach and those wet shorts that clung to his every contour.
My other dander's up now, blast it.
**Excerpt provided via the publisher's website**
***
I love, love, love, love this book!! Can I put anymore 'loves' in that first sentence? I know, I know, I say the same every single time I read a Captivating Captain book, but I can't help myself this series is just…..well, I am unable to say, as I think I have used every word that has been listed under amazing in the thesaurus…hmmm, went slightly off subject.
Anyway, Just when I think that this series has peaked and it can't possibly get any better, and I have found my new love and favourite, then boom! The ladies-only go and pull out another winner and turn me into a melting, withering and babbling wreck, yet again, but this is too damn good!! It is in times like this when I need my heart-eye emoji's to say what I can't seem to put in words. Honestly, I don't think that I have the adequate vocabulary to really do this amazing book the justice it deserves, but I'll give it a darn good shot.
There are so many things that I want to say about this, and yet I don't want to give away too much – I would rather hint and intrigue then give spoilers. But like all of the Captivating Captains series, this has everything that I look for in a good romance, it has the perfect mix of enigmatic character's, sizzling chemistry, lots of fun and laughter, love to hate villains, a wonderfully original plot, plus the sharp, clever and very English wit which we have all come to know and love about this series.
When his elderly neighbour dies, Tarquin Bough – alias the very naughty ever so slightly kinky Squire – meets the new Hardacre to grace their little village of Bough Bottoms, Tarquin is all set to hate his new neighbour as there had been a small neighbourly war going on between the Hardacre's and the Bough's, but when our Squire meets sexy, confident and constantly unbuttoned Christopher Hardacre sparks fly and trousers rip (literally). For Tarquin it is an instant attraction, he feels proper raging lust for the first time, yet with his fiancée Petunia back at Bough Towers and who insists on wearing the trousers for him, his secret lust and desperate yearning to really get to know their new neighbour may not be as easy to accomplish as he hopes.
Oh, goodness me, that first meeting between Chris and Tarquin is hilarious, I was up most of the night giggling away with that first chapter which is full ripped trousers, lot of bottom showing, super tight swimwear; which leaves very little to the imagination and a squire brandishing an Elizabethan dildo; that alone ensures for some very tongue in cheek, hilarious and very, very cheeky banter between our boys, something which carries on throughout. These two are the best, I love their instant attraction, the trust they place on one and other, I love their chemistry it doesn't just sizzle it steams up the windows with a mere peacocking, cheeky glance… I will never look at a simple barn or a shower cubicle in the same way again….phew!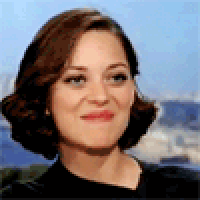 City boy and newly named Captain of the rowing team; Christopher has moved to Bough Bottoms with the hope of making a whole new life for himself, a slower life, unfortunately, our golden-haired, fine bottomed Christopher has been through t'mill, after being caught in the snare of terrible con he is now broke, Bough Bottoms is his saving grace, Well it would be if it wasn't for a certain clause in his late uncle's will, basically, there is a pig and said pig has Christopher's fate and future happiness in her trotter, because if Christopher and the cute as a button Oracle of Delphi don't get along then its goodbye Christopher.
The Oracle of Delphi, what a brilliant addition to the story, I love that a pig is such an important part of the plot, there are some very funny and very touching moments where the Oracle is concerned, especially with Christopher. But, it's not all sweetness and sexy jodhpur clad bottoms, there is a dastardly villain in the village, one with a plan and whom wants to serve our Oracle with apple sauce….the absolute cheek!!
There is a slight different feel to this one that the previous 'Captivating Captains' didn't have, nothing bad just a little different, it's a lot more saucier then the other's that's for sure. I love how it's written predominately through Tarquin's point of view, I really liked the way that Tarquin's personal story is written how he knows he is gay yet for his own reasons won't actually come out and say it openly, he doesn't want scandal or to be the only gay squire in Bough Bottoms, I think he just lacks the confidence to actually be himself, and this is what Christopher does so perfectly, he shows Tarquin how happy he can be if he just allowed the saucy Squire to come out and once he does, there is no locking him away again.
The Captain and the Squire is an excellent, gloriously funny and sexy romance, the tongue-in-cheek humour, great banter and brilliant interaction between all the characters is perfect. The writing is as you'd expect from Catherine and Eleanor strong, witty, immensely clever and entertaining. Even the villains are brilliantly written – there is one that in particular, which I just loved hating – this character definitely mad me want to 'boo' and 'hiss' every time they were in a scene – which makes it all sound very pantomime-ish, but this is far, far better than sitting through another version of Aladdin for a start there are far more cheeky winks, pig wooing and well-shaped thighs and bottoms (Its official, I have a perversion for fine rear ends, someone help me)
I don't think I have to say how much I loved this book, do I? Because I did, I thought that I was ruined with Guy the Pilot in The Captain and the Best Man and of course my beloved Captain Thorne from The Captain and the Cavalry Trooper, but this has galloped in right to the top.
If you love a jolly good ride through the country with two scandalously seductive gent's then you need to read it!
This was an Arc copy via the authors, which I voluntarily reviewed, thank you, Catherine and Eleanor. Xx
The Captain and the Squire is available from today, do go and grab yourself a copy, it's definitely worth it!