Hello Sunshines, I have the huge pleasure to be sharing my review of this gorgeous books with you all; Miss Amelia's Mistletoe Marquess by Jenni Fletcher. This book is so delicious, it really is the perfect partner for a good sit down and a cuppa.
The virtuous Miss Fairclough
Now faces ruin!
When Amelia Fairclough had sought refuge in a blizzard, a brooding stranger had given her warmth and shelter. She'd even tried to soothe him of his demons in return. But as she scurried home at dawn she was spotted! Now he's in the parlour, offering to do the honourable thing. Surely she'd be a fool to turn down the new Marquess of Falconmore!
Jenni Fletcher has gone and done it again, easily one of the best, yet!! I utterly adored this books, Jenni has sent me out to sea on a raft of enchantment, longing and serious all-out ruination of a crush on the leading man, honestly, I may never be the same again, how could you do such a thing to me? I am ruined, plus I am sinking in the copious amount of tea that I consumed over the course of this book – really, I have guzzled enough to sink a submarine!
Hmmm, I think I must have strayed off topic a tad there….it's all Cassius' fault, I just can't cope with how much I love this man, maybe cake will distract me from my devilish thoughts? 😉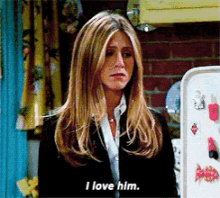 Anyhow, I really must start talking about the book and not his lordships fine rear-end – so, this is the second book in the new multi-author series, and what a cast of fine writing minds with have on this series, we really are spoilt. I haven't read the first book, yet but I didn't think I missed out on anything, this is definitely a stand-alone.
Firstly, I felt a real connection with Amelia, she spoke to me on a level that most heroines don't, I have only ever come across one other time in a book when the heroine spoke to me as Amelia did. I got her completely, I understood her completely. I understood yearning for adventure, her guilt that those traitorous thoughts have taken hold in her mind when her family needs her so, I understand her love for her family and her deeply ingrained need to do all she can for them even scarifying what she wants for them, I saw so much of myself in her, so to see her get her happily ever after was like a balm to the soul.
After the death of her father ten years ago, Amelia's life and her whole personality has changed dramatically, gone has the adventuresome, fun-loving and carefree Millie and in her place has stepped serious, dutiful, practical and always reading to do all she can; Miss Amelia. Responsibility of her new role within the Faiclough Foundation, which was founded by her parent's many years before is now pressing down on her slender shoulders. Her life goes from bad to worse when Amelia reluctantly attends a house party her usually restrained temper gets the better of her – good on ya' lass! – which is one thing but when the carriage she is waiting for leaves without her she chooses to walk home rather than plead help from the very woman she insulted. The snow falls, she becomes ridiculously lost and ends up knocking at the door of a cottage for shelter, an action which will change the whole course of her life, when a growling, dishevelled bear of a man opens the door – not an entirely bad thing to be faced with, I can assure you 😉
Gorgeous, captivating and brooding Cassius Whitlock – oh, be still my rapidly beating heart!! How much do I love this guy? I have the real weakness for fragile and tormented heroes, I love them, they are like Jaffa cakes to me, I can't get enough of them and Cassius is right up there with the very best yet. He is not just a brooding, damaged, fragile and growling beast…but my goodness, is he as sexy as hell…with a fine firm rear end *coughs, I am becoming obsessed*
He is hiding from the world in his little gatehouse, hoping that life and responsibly will pass him by as he sinks deeper and deeper into his own fragile and guilt-ridden mind. He doesn't want anyone to know of the darkness that lurks within him, that appears in his nights as terrors, which wakes him and leaves him feeling further guilt and embarrassment then he did before, so being in the gatehouse he thinks himself safe. That is until he hears the gentle and constant tapping on the door, as much as he wants to be alone he is a gentleman through and through, he is a thoroughly decent chap even if his very mind is clouded, he can't leave 'Just Millie' out in the cold so an act of kindness turns into an act of honour.
I really love that night in their little sanctuary of the gatehouse, where they get to know aspects of the other that not even their nearest and dearest know. This is writing at it's very best, there is no denying that there is something very special happening between the two of them, those scenes are heartfelt, emotional and very funny – coming to rescue with a brolly wearing not a lot more then your undergarments will always be a winner for me 😉
After their shared night in the gatehouse, they are unfortunately discovered which results in our hero doing the thoroughly decent thing and proposes a marriage of convenience, which is where Jenni Fletcher's remarkable writing really comes into his own. As what follows is a journey of discovery as they walk into married life with shadows hanging over them both, they each have their own issues which they must overcome, they find their way to allowing themselves to let go of their own reservations and just be happy.
I loved everything about this, the entire cast of character's are brilliant, each fits perfectly within the story, I adore the banter between Millie and Cassius, they just gel together like two broken peas in a pod, their journey to their happily ever after is beautiful. The whole book is so enchanting and hugely enjoyable.
There really is no denying that Jenni Fletcher has a real gift, she is a tremendously talented writer, with every book which she adds to her rapidly growing CV, she pushes the boundaries of her writing and every time she creates a piece of perfection.
This was an Arc copy via the author, which I voluntarily reviewed, thank you Jenni and huge apologies for the lateness of this review. Xx
Miss Amelia's Mistletoe Marquess is available now and I cannot say too many time just how much you need to read this book.