Hello, sunshine, I have the huge pleasure to be sharing my review of this stunning book, which is as perfect as you can get from a Viking Romance; A Deal With Her Rebel Viking. I honestly cannot put into words how much I am in love with this book, be warned there is a fair amount of swoons and babbling in this review. So settle in, grab that cuppa and enjoy.
Her terms: free her family
His terms: seduction?
Defending her home, Lady Ansithe captures outlaw Viking Moir Mimirson. The prisoner will be the ideal ransom for her father, held hostage by the Danes. Yet Moir's flirtatious negotiations exhilarate practical Ansithe as much as they surprise her… Can she be sure that this hardened warrior will work with her, and not betray her? And what of his stolen kisses…can she trust those?
Review
Oh, my goodness!!! This is soooo good, I am a melting, overly excitable wreck after reading this, the only word I can use for this is perfection! I am a huge Michelle Styles fan, I utterly adore her writing, there is always something very raw and real about her stories, each one I have read I have loved, but this one is easily the very best yet, there are not enough words within my limited vocabulary to fully say how much I am in absolute love with this book.
With her father and brother-in-law in the clutches of the enemy Danes, Lady Ansithe is desperate to find something to use as a bargaining chip for their safe return, so when a hoard of brusque and burly Vikings literally falls into her lap after she successfully captures them when defending her home, she may have found the very bargaining chip she has been seeking. The capture of them is ingenious, she really shows what she is made of, no wonder Moir and his men nickname her lady Valkyrie she is quite ferocious when she wants to be.
Moir Mimirson has been tasked with transporting the son of his Jaarl safely home, only the young whipper-snapper has over idea's and likes to flaunt his status, he and the other's in their party mount a raid on a nearby farm, oh how wrong they were to do that! The raid goes all wrong and they all find themselves at the mercy of the beautiful, Valkyrie who has captured them. Moir now must find a way to escape before she hands him and his men over to the man who would have them all killed, he has a black mark on his history one that he needs to erase away and to do that he must return his men and the Jaarls son back to court. Something which is far easier said than done as he cannot help but be fascinated by the striking young woman who hovers above them with a bow and arrow.
Lady Absinthe is a marvel, she has dreams of being in control of her own fate, she has grown up being criticized over every action and everything she does, she is never taken seriously and never respected for the brilliant woman she is. She doesn't want to be pushed into another marriage he wants to prove her worth and that she can run a household. She is a feisty, independent, very open and forward-thinking young woman who just wants to live in peace and tend to her hives yet she cannot delay that there is something very alluring about him, he has a primal magnetism that draws her to him. Not that I am surprised because, my goodness Moir is hot, hot, hot!!!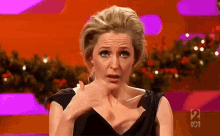 Seriously this man could melt the ice caps with a mere glance, how much do I adore this man? There aren't enough heart-eyed emoji's in the world to fully convey how much I love this man!! Oh, be still my beating heart, I am ruined, I will never look at another Viking ever again without thinking of my luscious Moir. But, don't just think he is all muscles nothing else, believe me, there is far, far more to this wonderful man (honestly, I am started to sound a bit perverse here) but he is determined, smart and loyal and will do whatever he can to protect those he cares about and to do his duty.
Another thing I really like about this is how Michelle has incorporated her own passion for bee-keeping into the story, I loved learning about the way they kept bee's in the era and even then they knew the importance of them for the world, I really liked that touch.
The only other thing I will say and it isn't anything to do with the story or Michelle's writing because honestly, both are perfection, it is the cover and as gorgeous as it is – really the chap on the cover is a really hottie – but he isn't how I envisioned Moir to be, but that is just my personal view, he just isn't my Moir if that makes sense?
Michelle has always had this massive gift with words which transport the reader to another time, to entwine romance with history and a crate a stonking great love story, which is full of atmospheric scenes and brilliantly researched history. But she really has outdone herself with this one, it's utterly mesmerising, I was enthralled with Moir and Ansithe from that very first page, the chemistry between these two proud and opinionated people is sizzling and perfectly dramatized for the era and the story, I cannot say anything more but I love it!
Overall, this is superb! Everything that you would ever want from a Viking romance is right here; sensual romance, heart-racing fast-paced plot, stunning historical detail and amazing character's, the two leads are brilliant, both are so engaging and hugely likeable, this really is easily one of the best of the year.
This was an Arc copy via the author, which I voluntarily reviewed, Thank you Michelle and huge apologies for how ridiculously late this review is. Xx
A Deal With her Rebel Viking is out now and I cannot recommend it enough.