Hello Sunshines, I have the massive pleasure to be sharing my review of this unbelievably hot book; Naughty or Nice by Rachael Stewart. My goodness are you all in for a treat or what? This hugely anticipated Christmas story is going to blow your mind, so grab something cool – honestly, you will need the ice cubes – and enjoy!
She's setting the terms…
In business and pleasure!
Lucas Waring was my brother's best friend—before he broke my heart and betrayed my family. Yet one glance from those dark, intense eyes, and that bolt of aching need returns. Now Lucas wants my business. But the nice Eva he knew is gone forever and naughty Eva wants her cake, and a taste of deliciously hot Lucas, too. Only my heart's about to pull the biggest betrayal of all…
Ouh, la la!! My goodness, Rachael Stewart, what are you doing to me? I am a melted puddle on the floor, you are a marvel, my dear! This isn't just sexually scorching hot, but it has a beautifully written, gorgeous emotional story full of angst and real heart.
The story open's with eighteen year old Eva who rather foolishly open's up her heart and tells the boy she has loved since she can remember that she loves him, that boy just happens to be her brother's best friend; Lucas, who isn't just a friend but has been taken in by her family and is practically a brother – a fact that he reminded her off and in the process he breaks her heart and humiliates her, even though not intentionally but he points a few things out that hit home a little too sharply – that is of course after she has been ravaged by him. – She vows never again to be taken in by him, no matter how much her traitorous body tells her otherwise.
Ten years later, Eva has worked hard to rebuild her families failing business after a bit of a scandal, she has accomplished far more then anyone expected and revered in her own right. Gone is the awkward, starry-eyed eighteen-year-old and in its place is a sexy, no-nonsense businesswoman. Eva is an amazing woman, she is full of her own self-worth, she isn't any man plaything and she is very much in charge of her own destiny, I do love and respect a woman who can take on the man's world. She is confident and has the ability to take the company to great heights, but what she doesn't bargain on is that the boy who callously broke her heart all those years ago, the young lad who caused such scandal in their family is back and he is wanting something. Her hard worked for business…and his wicked way with her, he still sees her as the naïve young miss whom he walked out on, oh what a surprise it is when he sees the now dominating and sexy woman she has become and it makes his wretched rampant heart and other parts of his anatomy want her all the more, but our Eva isn't about to be lured back in unless it's on her terms.
Lucas, darling, if Eva is playing hard to get, my door is open …in case you're ever in the area 😉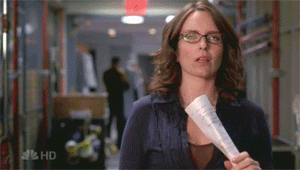 If you are a fan of Rachael's work and let's honest, who isn't? Then there is a difference in this then her previous Dare's and that is it is so cleverly written in the first person. The story is essentially told through Eva's eyes with a little hiatus to Lucas' perspective and it is so brilliantly done, first-person novel's can be a little hit and miss with me, yet this one is fabulous I was completely taken in by the story and the character's, Eva really spoke out clear and loud, she is a strong personality and readers will really get a sense of her character – I think Ms Stewart has found her niche.
This is seductively hot, with scorching chemistry, fabulously clever plot and two characters's who will entice you into their glamourous and sinfully sexy world. I really love Rachael's writing, she brings a whole new level of drama and sexiness to the romance genre, her stories are pure sexy lust as well as being hugely honest and full of emotion and passion.
You will never again see Christmas in the same way again, without blushing and becoming rather hot around the collar, this is an excellent naughty, but nice treat that will have you swooning right into the new year.
This was an Arc copy via the author, which I voluntarily reviewed, thank you Rachael. xx