Hello sunshine, have I got an amazing book to share with you all today! I have the huge pleasure to be sharing my review of this utterly beautiful and very emotional; Christmas With His Wallflower Wager, which is the finale **sobs** book in the Beauchamp series by Janice Preston. So grab that cuppa and a huge slice of creamy, chocolatey cake (you're going to need it, plus tissues) and enjoy…while I hop off to devour my own weight in, yet more Jaffa Cakes!
A convenient bride
Can he be the groom she deserves?
Part of The Beauchamp Heirs. Lord Alexander Beauchamp has protected Lady Jane Colebrooke since childhood. So seeing she's about to be forced to wed, he steps in with a proposal of his own! But Alex underestimated the closeness that taking Jane as his bride demands—something he expected never to give. As Christmas approaches, he knows he must confront the dark secrets that shadow their marriage…
Review
Oh my goodness, Alex what have you done to me? There I was minding my own business, happily swooning over Vernon, Dominic and Zach and boom; fragile, vulnerable, tragically lost, secretive Alex comes along and ruins me and breaks my heart, he does really does need a huge hug – something which I am more than happy to provide 😉 honestly though, I thought I was completely lost when Zach exploded into my life, but oh boy has Alex got to me or what. I may never recover from this, I may never be able to look at another hero again.
This is the third and final book in the Beauchamp Heirs series, and, sadly, this beautiful series has come to an end, but I am hoping that there will be more books that at least feature the glorious Beauchamp's in some way, yes I am blatantly hinting there that I want more Beauchamp's in my life…no not want, I need them!! Over the course of this series and the previous, it has been a real joy getting to know each couple and their adorable pooches – by the way; thank you Janice for putting a bull terrier into your books and in such a fabulously central way, you wouldn't believe how that tiny thing made me happy.
So, book three means; Alex, the one Beauchamp heir that I have been looking forward to meeting, Alex has always felt like the outsider, the black sheep of the Beauchamp family, he has never felt at ease or himself with them, the only person he has ever really felt comfortable around is his childhood best friend Jane. So when she needs rescuing from the unsuitable clutches of the dastardly Sir Pickford, he does as he has always done with her; stand in and protect her. Once married he thinks that his personal scar's and ghosts from his troubled past may finally leave him now he has to put all his focus on to equally vulnerable Jane. Oh, how wrong he is! Let us say, that Alex soon realises that burring your problems isn't the answer and that the woman by his side could very well be just what he is looking for. That's, of course, they both can move forward and past their issues.
If you have been following the series, you may know that Alex was the one who found his mother murdered as a child and that has weighed heavily on him for the rest of his life. I won't say too much about that aspect of the story, but it is a huge part of why he is as troubled as he is and why there is animosity between him and his Ducal father. For me, t was that side of the story that captured my attention the most, the journey Alex must go on from rescuing and marrying Jane to facing some exceedingly difficult moments to finally reach that happily ever after, he so deserves and yearns for, that journey is fraught with heartache, not just for Alex and Jane but for the reader too. It is expertly written, the emotion ripples and crackles right off the page.
I have been through the mill with this one, I have laughed, sighed, swooned, groaned in frustration, cried; basically, I have had some sort of little meltdown on the course of this book and, you know what I would happily do it all again. Then to top it all off, I ended up clinging to my kindle as I perched at the edge of my chair, terrified for my hero and hoping he comes through and gets his much-deserved happily ever after (just a small hint at the turmoil which our characters go through) …Janice Preston, what are you doing to me?
I am an emotional mess, and loving it!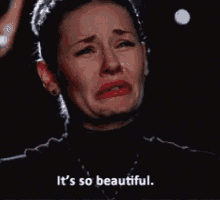 I have to mention the ending, no spoilers…just a nod to Ms Preston's impressive gift at cementing a scene into the reader's mind forever, it is perfect for the story, for the series and for the Beauchamp's. Just one thing though, from the title you would think that this is a Christmas story, I personally wouldn't say it is, but what I will say is; that this is a beautiful, illuminating and heartfelt romance with one of the most troubled and fragile heroes I have come across since Jamie Warriner from Virginia Heath's Wild Warriner's and dare I say it; Heathcliffe?! As you may except I was all over Alex…that doesn't sound right, but I think you get the idea of how much I adored him.
Christmas with his Wallflower wife is a gorgeous love story, yet it is far more than your stereotypical; friends to lovers romance, with it's an entertaining, intriguing and suspenseful subplot, rich details and outstanding emotional conflict between two incredible characters this is an engaging and enchanting page-turner that will captivate you right to the last page.
A beautiful and emotional finale to what has been a perfect series!
This was an Arc via the author, which I voluntarily reviewed, thank you, Janice. x
Christmas With His Wallflower Wife is to be released on 28 November and can be pre-ordered now.