Hello my lovely readers, and Happy October 1st, I hope everyone is doing well. So, now we are in another month that can only mean one thing; 'Book Of The Month'. You will probably be wondering where 'September's' book is, to be perfectly honest, I am a tardy blogger and I forgot to post last month, honestly it's laughable how un-organised I am when it comes to posting anything other then scheduled reviews.
Anyhow, you want to know which book I have chosen for October's Book Of The Month, so without further ado here it is….
The book I have chosen for October is amazing – even if I do say so myself!! I am going to go into full disclosure mode here and say that this book isn't just the first book I read by this author, but it is also the first book I read from Mills and Boon/Harlequin it is this book that grabbed me and made me see that these books aren't just all virgin's and riding breeches – Saying that, I do have a love for a well shaped…ermmm….rear end in a pair of fitted breeches ;-).
(Who doesn't love a bit of Darcy? ;-))
Anyway from this book I fell in love with Mills and Boon/Harlequin, but more importantly this authors work, from this one book I was completely hooked with her writing and I have devoured every book of hers since, but this one will always be special for me.
I love everything about this book, it has a brilliant storyline which will grab your attention and your imagination. The details are so stunning and accurate that it will transport you from your cushy armchair to the glittery and glamourous Regency world which holds a host of full of hot blooded men and feisty women. As well as being hugely heart-warming and romantic, but also it is very engaging with amazing character's which will ruin you for all other characters for life, it will make you weep and swoon and fall head over heals in love again and again.
Plus the guy on the cover is pretty darn hot! #DoubleSigh
But, what book am I talking about? Ok, I will put you out of your misery…
***
Book Of The Month

A lady's mission of revenge…
Lady Hannah Steers has three reasons to loathe and despise Ross Jameson. He's a scandalous libertine, he stole her home and he was responsible for the death of her brother!
Determined to expose Ross for the rogue he is, Hannah dons a disguise and infiltrates his home as his new housekeeper. Unfortunately, this scoundrel proves himself to be the epitome of temptation and, instead of building a case against him, Hannah finds herself in a position she never expected…falling head over heels in love with him!
***
Links
What people are saying about That Despicable Rogue
"But all in all, That Despicable Rogue is a thoroughly enjoyable read and one I'd definitely recommend to others." – Caz; Goodreads/All About Romance
"Heath does a great job building a character-driven story and I appreciate how well she has her characters explain themselves. Even when they do stupid things, I still understand why, and that is awesome." – Becca; Goodreads
"This book has it all. A likeable heroine, a gorgeous hero and a pace that will keep you reading and putting off everything else. The conversations that bounce back and forth between the hero and heroine are filled with humour and emotion. Ross is more of a gentlemen than most of the ton and as such it was a great twist." – Sarah Snowdon
"I really loved this story! ….The writing is fun and light. It was a fast read, but I will add this to my re-read list! Great characters always bring me back. I'm going to look for more by this author as well!" – Angela Withrow; The Ardent Reader
"Historical romance fans have got such a marvellous treat ahead of them with That Despicable Rogue. Poignant, hilarious and absolutely impossible to put down, That Despicable Rogue is a wonderful story of wrong impressions, scandalous secrets and red-hot sensuality that readers will find themselves unable to resist. Virginia Heath's characters are wonderfully vivid and engaging. I absolutely adored plucky, resilient and strong Hannah and Ross Jameson will have readers reaching for the smelling salts with his brooding charm, wicked sense of humour and kind soul."– Julie; Goodreads
"That Despicable Rogue is definitely more than meets the eye and it is a must read for all Historical Romance fans. It is interesting and loving the whole boy meets girl, and girl hates boy premise when it starts is adorable. Virginia Heath is such a clever, witty and intelligent writer and an all round lovely person and she is in my opinion right up there with the greats like Gaelan Foley, Elizabeth Hoyt and Lisa Kleypas, I can see many, many good thing's happening in this talented lady's future." – Chicks, Rogues and Scandals.
***
Quick Cheeky Quote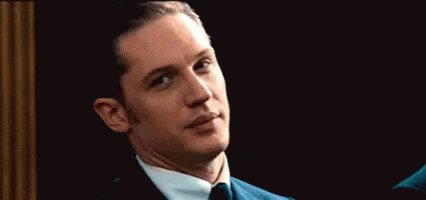 (You know I had to sneak Tom in somewhere ;-))
'I'm s-sorry'
'Don't be,' he whispered into her hair, and then he absently kissed the top of it. 'My mother always says that women cry in the same way that men punch things. She says that it is better out than in. Is it all out yet? If it's not then the back of my shirt is still dry. You can grizzle on that. Or you could use Dog. He is quite clean now.'
He felt her laugh a little between hiccoughs and tightened his arms around her possessively. There was something about her that made him want to protect her.
It was odd.
He had only ever experienced that emotion when it concerned either his mother or his sister before now—but he had never before yearned to kiss away another's pain.
'Now you are being to kind. I cannot destroy all of your shirts. Especially as your handkerchief is now quite ruined.'
***
About The Author
When Virginia Heath was a little girl it took her ages to fall asleep, so she made up stories in her head to help pass the time while she was staring at the ceiling.
As she got older, the stories became more complicated, sometimes taking weeks to get to the happy ending. Then one day, she decided to embrace the insomnia and start writing them down.
Fortunately, Harlequin Mills and Boon saw some potential in her stories and decided they would publish them. So far, she has been commissioned to write ten books for their Harlequin Historical series. Her first Regency Romance, That Despicable Rogue, was published in May 2016, and since then she hasn't stopped writing. Her 3rd book, The Discerning Gentleman's Guide was shortlisted for a RONA (Romantic Novel of the Year  Award).
After the success of her Wild Warriners quartet, she is currently working on her second series for Harlequin Mills & Boon Historical- The Kings Elite- which should hit the shelves in the Summer of 2018.
She would love to hear from you on either Facebook or Twitter, especially if you love history as much as she does, and promises to try to remember to Blog about something interesting every month.
A former history teacher and enthusiastic tea drinker, Virginia lives near London with her wonderful husband and two teenagers. When she is not making up stories of her own, Virginia likes to travel to far off places, shop for things she doesn't need, walk her beloved Labrador Trevor and read other peoples' stories.
Despite all of that, it still takes her forever to fall asleep.