Hello, my lovely readers! I have the massive pleasure to be today's stop on this amazing blog tour for; Dare To Love a Duke by Eva Leigh, this book is gorgeous, the hero especially is a definite favourite of mine 😉 So grab a cuppa, sit back and try and endure my waffling right to the end of the review.
The outrageous new book in the Scandalous Ladies of London series that's perfect for fans of Poldark and Vanity Fair.
For a dashing duke and the proprietress of a secret, sensual club, passion could lead to love…
Thomas Powell, the new Duke of Northfield, knows he should be proper and principled, like his father. No more duelling, carousing or frequenting masked balls. But he's not ready to give up his freedom just yet.
Lucia—known as Amina—manages the Orchid Club, a secret society where fantasies become reality. Yet no member of the club has ever intrigued her…until him, the masked stranger whose heated looks sear her skin. After months of suppressed longing, do they dare to give in to temptation…?
Review
Well, this is dazzling! By far one of the most seductive and erotic books (apart from Dare) that I have read from Mills and Boon, it's spine-tinglingly good, its sexy, sensual and enchanting romance, that is so different to the stereotypical historical romance.
This is the third book in what has been an amazing series; The London Underground, and when I say that this is amazing I don't just say it because I can't think of another word to use (even though that is true) but it seriously is amazing. I have been hooked from the start, but don't worry if you haven't read the previous two, these books are pretty such stand-a-lone stories, but with shared character's. I have to admit that this book is my favourite out all three, there is just something very sinful and deadly about this one, it makes you want to hide away with it and never let anyone near it, you want to be selfish and keep it all to yourself – or, what I actually ,mean is you want to keep a certain devilishly gorgeous, Irish rogue to yourself…ah, Tom you can ruin me any day….#DoubleSigh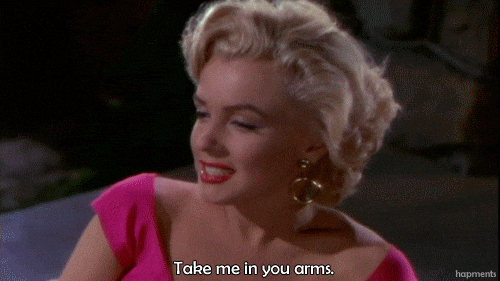 I best move on and actually talk about the book, and not just talk about Tom's well shaped rear end…;-) Honestly, I have become obsessed, I can't help myself, this man is the epitome of delectable masculinity, sexy as hell, cheeky, roguish – come one who doesn't love twinkly eyed rogue? Not to mention he's Irish, I do love a Irish accent and I am not ashamed to say it but I did hear Cillian Murphey's swoon-worthy voice in my mind whenever Tom spoke…sigh!
Thomas, the new Duke of Northfield knows that he really must start acting the Duke he is instead of the rake he has been for many years, but if he is to give up his wild life of duels, gambling, debauchery that means he also must give up the one thing in his life that has come to actually mean something to him; the secret 'Orchid Club' one of the most sought after clubs in the whole city – if you know about it- a secret paradise where no matter your station in life once you are through the door and the mask is in place you can be who you want to be. Thomas has become bored of the trivial fun of town, he no longer gets pleasure from being the rake he once did, but the moment he stepped into the Orchid Club and met the tempting and mysterious Amina his life changed.
'Amina' or otherwise known as Lucia has recently taken over the management of the club, coming from Italy she understands more then most what Thomas feels about being on the outside, but unlike Thomas she has had to face some real struggles in her life. She is a grafter, and that instantly made me like her she isn't afraid to put in the hours and get the job done, being from poverty she knows just how precarious life can be, she needs the club to succeed as there is more at stake here then just her future.
Have I mentioned how much I adore this man? He's not just a walking sex god, even though he is very…shall we say; skilled? He is a man who to be honest I don't think he likes the aristocracy very much (nothing that Thomas) even though he is reluctantly apart of it. Being part Irish and having spent his early years with his mother in Ireland he has always felt on the outside of society, he has been tolerated because of his status but not liked or respected for the man he is and that grates on him, a lot. Now he is Duke, he knows he should start acting as he is supposed to but deep down he is still that wild lad from Ireland who really doesn't care, he wants to have fun. But above all the thing I love about this man is how much he deeply cares for his family and his closest friends. He also is very passionate about helping those who genuinely need help, unlike his late father and most of society Thomas isn't ashamed to voice on the rising poverty in the country, if anything his good heart and conscious spoke to me far more then what he can do in the bedchamber.
I adore the relationship between Lucia and Thomas, at first its all about sex the lust between them is palpable from that first meeting when she sees him as nothing but a charming buccaneer, the air sizzles around them, I felt like I was holding my breath, not daring to exhale in case I miss something between them. Then that soon turns into something more profound, something deeper.
What I do love about this book – in fact the whole series, is that these heroines are not your run of the mill sighing, swooning debutantes, these woman have fire and spirit, they aren't afraid to challenge the hero, they are independent woman in their own right, they can play the seduction game and have the hero eating out of the palm of their hands. The hero's fully respect these amazing woman for who they are, and this is so rare in historical romances, these couples are equals.
Overall, this is wonderful, a brilliantly original love story with amazingly different and complex characters.
***
Do check out the other blog's participating in this blog tour.