Hello my dear readers! Do I have an amazing book to share with you today, or what? I have the massive pleasure to tell you a little about the incredible; Reclaimed By her Rebel Knight by Jenni Fletcher. This book is simply stunning, I know that I may have over done the gushing on here, but it's so amazing, so grab your cuppa take a seat and enjoy and apologies for the long review you will have to endure.
Married to a perfect stranger
Reunited with her warrior husband
When Constance inherited her father's lands she had no choice but to marry cold-hearted Matthew Wintour. He left her for the battlefield without even a wedding night. Five years later Matthew has returned—a valiant knight! But Constance is no longer a frightened girl. And this time she must reach out to discover the honourable man behind the armour and what pleasures await them in the marriage bed…
My, oh, my!!! Jenni Fletcher you have out done yourself, this is how you write a Medieval love story; captivating, evocative, thrilling, enchanting, it's a feast for the senses and has one of the best endings ever! Another shining gold star to be attached to Jenni Fletchers cap, this is sensational! By far one of the best Medieval romances I have read – and I have read a fair few – but this is as perfect as you can get in a Medieval romance;
When Constance is orphaned at the tender age of fourteen, if she was to keep her property and her fortune out of the King's hands she must marry. She ends up married to Matthew, who just after their wedding leaves England for Normandy to do his duty and serves the King, or as my gran used to say; 'he went off to find a war' while Constance must leave her home; Lacelby and live with her uncle until her husbands return – whenever that maybe!
The story and their marriage really start five years later, in 1214, Matthew returns Constance can't say she is happy or sad about that as she doesn't know the man that she is to spend the rest of her life with, neither got to know each other in those few moments together, they were just children, she can't even remember what he looks like. Neither of them wanted this marriage, but it was a necessity to save her from the ruthlessness of the King. Even though she doesn't know the man she must share a bed with, she is determined that she will try and be a good wife and make this unwanted marriage work for them both.
I instantly felt a connection with Constance, she is a wonderful character, she is a strong and resilient young woman, who takes everything in her stride, never one to complain and she has a quietly soothing side to her that can ease the brooding of beasts, she is always rational but as you will soon see she possess a lioness heart of courage when the time comes. She was forced to leave the only home she has ever known, become married to a man she doesn't know and then left again before the wedding night. Any other woman would become a wailing shrew, but not our Constance. She is uncertain of how to act around Matthew, she is worried about their marriage, yes she is more then equipped to run a household, but she knows nothing about men, especially not one as large, brooding and distant as her husband.
Matthew, oh Matthew!! Be still my overly beating heart, honestly I need sedating, he is just….#DoubleSigh!! I don't have the words for just how amazing this man is, I need my swooning gif…..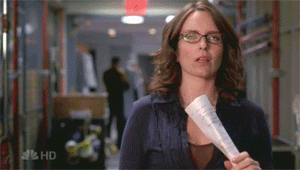 Anyway, he may be the finest, most loyal and trust worthy hero I have come across in a long time. For once we have a hero that isn't complex, his emotions and his responsibilities are in utter turmoil, but he knows what he wants, he wants the best for everyone and he strives to bring peace and clarity. Is there anything more heroic then that? He is genuinely a good man, who has an awful lot weighing on his ridiculously broad shoulders, not only having to deal with the political mess, having to protect those he cares about from any repercussions from what is about to happen and most importantly he wants to make amends and do what is right by Constance…phew, I'm tired just thinking about it all. Do you see how vague, I'm being? Very good reason there is a major plot entwined within this glorious love story, one that I refuse to give away.
What I love about Constance and Matthew more then anything is that they are very relatable and very realistic couple, they are flawed especially after they were pushed together in a marriage of convenience, yet they work, they face a turbulent journey to their HEA but they work through their issues, they do what so few couple is romances do, and they actually talk. Yes there is a spark when they meet, they are both drawn the other because they have both changed so much, they were just kids when they married and now they are in their prime – or how Matthews says to Constance when he first see's her "You've…grown" he says while looking at her bosom. I love that, it's awkward and funny.
But don't just think that this is run of the mills love story, oh no! There is a serious and deadly sub plot that will have you perched at the edge of your seat, going "Oooh, eek, wow!" if your a nail biter, you may not have any nails left by the last page.
This book is a testament to just how bloody amazing Jenni Fletcher's writing is, she has a gift for storytelling, she flawlessly entwines a beautiful and enchanting love story with passionate historic detail, you become immersed in their world. Her passion for era come through her writing with such clarity, you are transported to the Medieval era through the strong and accurate details, and you fall in love with her beautiful and realistic dialogue, this is stunningly perfect!
Oh, and before I forget, do read the historical notes at the front and the back, they are so enlightening.
This was a Arc from the author in exchange for an honest review, thank you Jenni. x
This glorious book is out today, and can be purchased from Amazon and I cannot recommend it enough, so grab a copy while you can.