Hello my friends, have I got a stunning book to share with you all today, or what? I will admit that I have been very excited about this book for a long, long time and it really didn't disappoint, it is one of the finest debut's I have read and I cannot wait to share my thoughts with you all. So, do take a seat make sure you have your cuppa and let me introduce you to Annabelle and Sebastian.
A fiercely independent vicar's daughter takes on a powerful duke in a love story that threatens to upend the British social order . . .
England, 1879. Annabelle Archer, the brilliant but destitute daughter of a country vicar, has earned herself a place among the first cohort of female students at the renowned University of Oxford. In return for her scholarship, she must support the rising women's suffrage movement. Her charge- recruit men of influence to champion their cause. Her target – Sebastian Devereux, the cold and calculating Duke of Montgomery who steers Britain's politics at the Queen's command. Her challenge- not to give in to the powerful attraction she can't deny for the man who opposes everything she stands for.
Sebastian is appalled to find a suffragist squad has infiltrated his ducal home, but the real threat is his impossible feelings for green-eyed beauty Annabelle. He is looking for a wife of equal standing to secure the legacy he has worked so hard to rebuild, not an outspoken commoner who could never be his duchess. But he wouldn't be the greatest strategist of the Kingdom if he couldn't claim this alluring bluestocking without the promise of a ring…or could he?
Locked in a battle with rising passion and a will matching her own, Annabelle will learn just what it takes to topple a duke…
My, oh My!! What a book, what a debut, what an author!! I was blown away by this, and if I didn't know that this was Evie Dunmore's debut I would have thought she had been writing for years, the quality of this is unbelievable, her writing is reminiscent of the likes of Gaelen Foley, Sarah McClean and Julia London. This book is easily one of the best I have read, it is stunning! Evie Dunmore is an author to watch, I know that she will go far, she will have a sparkling long career in writing and I endeavourer to devour every single book she writes in the future…..Hmmmm? That sounds a little stalker-ish.
I will admit, that I have been excited about this for an age, I loved the sound of it from the off, I knew that this book was so me – if your follow my reviews, then you may have an idea of why this book fascinated me so much. The heroine spoke to me in ways that not many heroines have before, her passion for her own rights, for the rights of women and her passion to educate herself and to be the very best she can be is utterly inspiring.
So, this is book one in the whole new 'A League of Extraordinary Women' series, that alone caught my attention before I had even opened the book. It follows as expected a group of 'Extraordinary Women' who are on the Suffrage path, who are starting their fight for their rights. In this book we meet the four ladies which I am hoping make up the series; their leader; Lucie (who is brilliant, I cannot wait for her book) Catriona, Harriet and off course Annabelle. Each as different as the next, each with her own story to tell and each with a thirst and a passion for women's rights. I am also hoping for a story with Sebastian's younger, rakish brother; Peregrin, he is a hoot and I can definitely see him having a story of his own.
Honestly, this series is going to be mind-blowingly great!
Set in 1879, country lass and destitute vicars daughter; Annabelle Archer has just been given a place at Oxford, she is amongst the first women to be allowed to attend university even though there are rules to her being able to study there. She really has to fight for her place to be there, she is brilliant scholar, she is intelligent, hardworking and ready to take her place and to prove to all those doubters that a woman can go on to further education, that her life isn't all about being the unpaid servant that she is while at the home of her aunt and uncle's. What a amazing character Annabelle is, she has such a great passion poring through her, she is kind, caring, loyal, she runs herself ragged for others and asks for nothing in return, but she has also a murky-ness lurking in her past, one which she has made her build a wall around her heart to protect herself from becoming hurt. As well as being the brilliantly educated woman, she is also passionate about women's rights and she is apart of a 'Radical' Suffragist party who are campaigning for the amendment of the Married Women's Property Act of 1870, along with her brilliant co-activists; Lucie, Catriona and Harriett. Annabelle's task for the cause if to target the mighty Duke of Montgomery to persuade him to assist them, or to see where his loyalties lie.
Easy-peasy, right? – Wrong!
Powerful, cynical and slightly jaded; Sebastian Devereux; the Duke of Montgomery has been charged by none other then Queen Victoria herself to lead the Tories to victory in the up and coming election. Sebastian is renown for being the strategical mastermind who has the ear of the crown, a man who puts honour and duty over everything else which is why he accepts the Queens order, no matter his personal thoughts of the leader of the Tories, there is something worth risking his precious time and scruples for, something that the Queen can help him with. As well as steering the Tory ship to peaceful waters Sebastian has a rebellious younger brother and a bunch of Suffragists to contend with – honestly, this is not Sabastian's week.
Sebastian – Oh Sabastian, talk about sex on legs!!. My goodness, this man…..sigh! Swoon!! You have stolen my heart, turned my head and made me into a melting mush of lusty want…If your ever in Yorkshire, you know where I am 😉 I may never be the same again… If he'd have propositioned me as he does Annabelle, well I wouldn't have said no…#DoubleSigh!!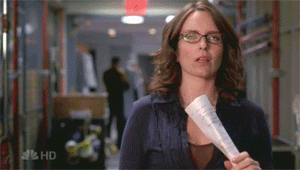 He is renown as the cool, straight-laced, commanding and heartless Duke, a man who has his own scandal which he has had to weather and which has hardened him, he see's manipulating and calculating women – and men – where ever he goes. Which is more or less what he thinks of Annabelle when he finds her in his home, and not just her but a whole band of Suffragist's. As much as he hates everything she stands for, he can't deny that the moment he sees her, the moment her emotional green eyes alight on him, he is struck with her, as much as he is taken with her as much as his body and his heart are conspiring against him when it comes to her, and as much as he would like nothing better then to make her his, he knows that in reality that is impossible as he is a Duke and she is a commoner.
I love the relationship between them, the moment you meet Sebastian and Annabelle you know that these two are going to take you on a heart-breaking, and emotional journey. Their feelings for each is constantly simmering beneath the surface in everything they do, but my goodness they don't half make life hard for themselves, they are both as passionate, as stubborn, as proud and as in need of love as the other. I love how independent Annabelle is, she knows that she has fallen head over heels for him and yet she repeat turns down him proposition not just to protect herself but for him too, she knows that a man in his position could never be with her common vicars daughter and Suffragist and she does all she can to spare him that scandal, even at the risk of her own heart.
Bringing Down The Duke is one of the best debut's I have read, it is simply stunning! The character's are beautifully written, each one sparkles with life, the story is fun and original, it is an exciting, gorgeous and mesmerising love story. Evie Dunmore captivates and enthrals the reader with her intelligent, passionate and dazzling writing.
I cannot wait for the next book; Lucie's story, even though I do have to wait until next year, this is going to be torture, I will definitely pulling this off the shelf again just to immerse myself in it's brilliance.
Evie Dunmore I bow down to you, I cannot express just how inspirational and captivating this book is, I am in utter awe of just how perfect this is.
This was an Arc copy via the author in exchange for an honest review, thank you so much Evie. X
Bringing Down The Duke is to be released on 3rd September and can be pre-ordered now at Amazon.