Hello my wonderful friends,
I use the word 'friends' instead of my usual 'lovelies' or 'followers' because you all are more to me then just a number in my followers list, and from the week I have had I know the importance of treated people with respect. This is not my usual type of post, but I felt that I needed to write it, not just to explain my distance from social media but also why I have let so many authors down with not posting reviews, which I am ever so sorry about and it will be remedied!
I won't go into details as that is not me, but I do want to say just one or two things before I start posted a barrage of reviews, that have been building up. I have seen and experienced the ugly side of social media this week, I have been hurt beyond words, and for a split second I did consider giving up reviewing. It was something that I never thought that would happen to me as I have always been positive and supportive for everyone around me. But it did, there is nothing I can do about that, all I can do now is move forward and wish them all the best and hope that they find happiness.
I will never say anything bad against the person/people concerned and I will never name, names or discuss what happened, I just wanted to be open about how unpredictable social media can be, that not even reviewers and bloggers are safe from its nasty side and that if something does happen to you, know that you do have true friends who will come rushing to your side, in your hour of need. It is in times of uncertainty when you are at your lowest and when you begin to question yourself, that your true 'tribe' of friends will gather with comforting virtual hugs and kind words.
Believe me, even if you have never met them face to face, having your group or tribe around you at that moment is worth it's weight in gold. My tribe gathered around me just when I needed them the most, and they have pulled me up and made me move forward, I cannot express just how much their friendship and support meant to me over the last few days.
I won't name you, but you all know who you are, and I thank you from the bottom of my heart, I cannot thank you all enough and know you will always have my backing, no matter what!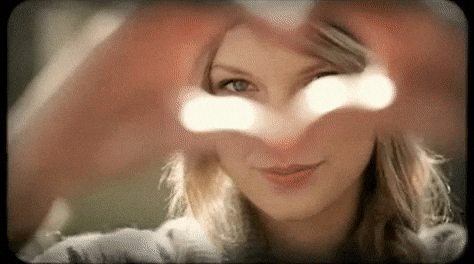 The point of this post is, that don't be pulled down by nastiness, yes if you must back away for your own well being, do so. Have your cry in private, have lashings of tea and so much cake your are fit to burst, but let your true friends in to help you, let them comfort and support you, let them shower you with love heart Gifs and virtual hugs. Believe me it does help, but most importantly don't just turn away, don't be alone, don't allow negativity and nastiness to  overwhelm you and make you re-think who you are and make you give up what you love. Pick yourself up and move forward, that is the most important thing I can ever say to you all, don't let nastiness bring you down.
I have come full circle with my personal experience, I have been through more emotions then I can relate to you, but now I am through the tunnel of heart-ache and despair and I see things far more clearly and my perception of people has changed, not sure for the better but I am definitely far more guarded then I was this time last week. Another change that has come over me is that I am far more determined to keep reviewing, to keep sharing my love of books, to keep supporting my friends and those who I admire. I will never let any nastiness take what I love away.
There are many hurdles to face in this life and you must always, always keep going and keep jumping them, life it just too short to let a single unpleasant experience to stop you living it.