Hello my lovelies, I have the massive pleasure to be sharing my review of the gorgeous; The Rakes Enticing Proposal by the very talented Lara Temple, to say I have been excited about this book is an understatement, and to actually get my hands on it and read it I was blown away, Lara Temple, you have a real gift!!
The rake has a proposition…
Will she accept?
Part of The Sinful Sinclairs. When globe-trotting Charles Sinclair arrives at Huxley Manor to sort out his late cousin's affairs, he meets practical Eleanor Walsh. He can't shake the feeling that behind her responsibility to clear her family's debt, Eleanor longs to escape her staid life. Chase can offer her an exciting adventure in Egypt… But that all depends on her response to his shocking proposal!
I am utterly lost for words, OK, I do say that a lot and to be honest I have words but they are more along the lines of "Brilliant, gorgeous, perfect, stunning, amazing, one of the best books I have read…." my embarrassed babble has no bounds, I could carry one about just perfect this book is, I knew it was going to be a good one, I knew that Chase would steal my heart, but I didn't count on him locking it away, so no other hero can ever have it again. Honestly though, this book…I am in utter awe of just how marvelous it is.
The Rakes Enticing Proposal is book two in the Sinful Sinclairs series, and really this is one of those books that it is so brilliantly written it is like reading a stand-a-lone, honestly I have read and loved the previous book but even I forgot that I was reading part two of a series, this is book is just all class, there is no other words for it. I cannot wait for the third book; Sam's story – now I have a feeling that her story is going to be spellbinding.
The story opens in very Temple-esque dramatic style, a great meeting between out hero and heroine one which does end with them in each others arms, in a fashion. Ex-military man and adventurer Chase Sinclaire received a letter from his late cousin, it is both puzzling and mysterious, he is confused by the contents of the letter and knows that it must be serious if his late cousin had sworn him to secrecy so he sets out to look through his late cousins belongings to see if he can find what in the blazes Huxley is talking about.
Ellie Walsh is at Huxley Manor in a deep deception of her own, she had the now Baron Huxley have come to an arrangement; a fake engagement that must be kept secret, something that will benefit both parties. She is in dire need of funds, she is facing destitution and even worse debtors prison, she has debt collectors banging on the door and nothing to pay them with, which is where Huxley comes in. He wants to get his terrifying aunt; Lady Ermintrude off his back and dispel her idea that he will be marrying one of her precious daughters. But all does not exactly go to plan, when she meets, charming, enticing and roguish Chase.
When Ellie helps Chase organise the late Lord Huxley's belongings, she soon realises that there is far more to the 'Lucifer' before her then what she first thought, they see something in each other while going though all those old diaries and he soon sees just how brilliant she is with a notebook and pen in hand at managing everything, and lets her into the secret of the letter. An act that will take them from the dusty, overbearing Huxley Manor across the sea's to golden Egypt.
Chase…..Oh, my goodness!!! I have died and gone to perfect hero heaven, there is nothing I don't like about this man, not only gorgeous – you know me, my head is always turned with a charming smile 😉 I can't even begin to describe how perfect Chase is, he is my kind of hero inside and out; charming, charismatic, mysterious, ex-military, multi-layered, thoughtful, considerate, passionate, intelligent, dashing, roguish, loyal, protective, sexy – oh, lordy is this man sexy or what!!! There is just something about him that reached my heart, there is a certain vulnerability about him too, something that made him all the more beautiful. I could go on forever about just how awesome this man is, but that would mean me talking about his perfectly shaped rear end and how well his shoulders fill out a coat – but, I don't think people want to hear about that.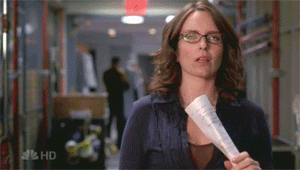 But, as well as leering over Chase, I must talk about Ellie, what a wonderful young woman she is. I felt a real connection with her, she spoke to me in ways that doesn't often happen, I am one of those readers that oddly connects with the hero of the story far more then the heroine, but not in this case. I could really relate to her, from her worry about finances, to her love of her family, her passion for reading, her thirst for something more in her life, even her constant need for tea. She has a lot of her shoulders and deep down all she wants is the chance to be able to go off and explore the world, she wants to see things that has only ever read about, but she also knows that she has responsibilities, she would never desert her family for something so selfish. She really is a remarkable woman.
This book has everything I look for in a historical romance; amazing characters, that are both thoughtful as well as sexy, intelligent heroines who don't take no nonsense, multi-layered heroes that have a roguish twinkle. A plot that is like something from a movie – in fact this book could very easily be a blockbuster. Gorgeous settings, stunning and intricately researched history that is so perfectly woven through out the story you don't even realize your soaking up historic fact – now that is a skill – and with a breathtaking romance one that will last the test of time, one that will make you fall in love .
I love that Ms Temple is never afraid to push the historical romance boundaries, she steps out of the classical romance zone that so many authors hold on to like a comfort blanket and she stride purposely through new and untrodden lands to bring us some of the most thought-provoking, fascinating, stylish and adventuresome romances that are around today, as I said from the beginning, this lady has a real natural talent for spinning a great tale of absolute love.
The writing is spectacular, the descriptions of each scene is so vivid you can literally see everything in your mind, especially once they reach Egypt. That is a stunning piece of writing, it's so visual and realistic you can instantly see that the Ms Temple has a real passion for Egypt, it comes through every word, she sweeps the reader along with the characters, the story has a magical almost daydream like quality that sparkles likes the Egyptian sun.
This book is a work of art, it's as beautiful as the Egyptian setting-sun and as charming as the English countryside, I cannot recommend this book enough, it is dazzling.
This was a Arc copy via the author in exchange for an honest review, thank you Lara. x
The Rakes Enticing Proposal is to be released on 27th June and can be pre-ordered now at Amazon, do go and pre-order it, you will not be disappointed.