Hello everyone! Am I excited about this book or what? I am a massive fan of Gaelen Foley, her writing is amazing and this…well, this is beyond words amazing! Honestly I'm afraid I may babble and swoon, wait until you meet Luke, phwoar what a stud 😉
A heartbroken belle. A missing suitor. A heroic duke in disguise. Unmask Duke of Shadows and let the highwayman-duke steal your heart!
England, 1817. Lady Portia Tennesley has always dreamed of marrying for love. When the suitor who seemed her perfect match disappears at the height of the Season, she's heartbroken. Eventually she consents to an arranged marriage with an eccentric duke she barely knows, a wealthy recluse who seems more interested in science than spending time with his new fiancée. But before Portia walks down the aisle to her grand, loveless match, she turns to the only man who can uncover her former beau's fate—the mysterious outlaw known as Silversmoke.
Lucas Wakeford, the Duke of Fountainhurst, leads a double life that leaves him little time for romance. After his parents died at the hands of brigands as a lad, he found his true passion in standing up for the powerless as his masked alter ego, the heroic highwayman, Silversmoke. As the duke, however—his charade as a scholarly quiz aside—Luke knows he must eventually marry. Besides, having a wife around could help him blend in with his fellow noblemen. Elegant and highborn Lady Portia Tennesley seems perfect for the sort of duchess Luke needs. A fashionable belle preoccupied with high society, she's sure to keep her nose out of his secret life fighting crime in London's underworld.
But when the lady herself ventures into Silversmoke's lair, begging for the famed highwayman's help, Luke is astonished—and realizes he has seriously underestimated his future bride. Yet as Silversmoke, he can't deny a damsel in distress, so he agrees to find her missing suitor. Tangled in a web of secrets and hidden identities, will Luke and Portia's growing attraction be strong enough to survive the truth, or will their love steal away into the night?
Duke of Shadows is the fourth standalone novel in the Moonlight Square regency historical romance series. If you like alpha males in disguise, scintillating chemistry, and a double dose of mystery, you'll love New York Times bestselling author Gaelen Foley's tale of undercover romance.
Buy Duke of Shadows to unmask a sexy, swashbuckling historical romance today!
Oh my, oh my, oh my!!! I am completely lost for words at the brilliance of this, honestly there are not enough words for just how amazing this book is. It has taken me a long time to write this review as I just couldn't fathom the words that would do this book justice.
It has all the ingredients that we all look for in a Gaelen Foley book; gorgeous and engaging characters who grab your heart as soon as meeting them, thrilling and page-turning plot that will have your heart in your throat and sitting at the very edge of your seat, plus stunning historical detail that weaves throughout the flawless story with such ease add to all of this that magical Gaelen Foley touch and you have the perfect book.
I am a huge fan of Ms Foley's work she writes the best stories ever – Brief confession; it was this fine lady's books that brought me back to reading romance after many years of jumping from one genre to the next, from those first few lines of that book, I was hooked not only with this authors work but with romance again. So, I will be eternally thankful for Gaelen Foley for that.
This is book four in the Moonlight Square series, but don't worry if you haven't read any of the others of have missed a book this like the previous three can be very easily read as a stand-a-lone. Literally you can pick up any of these books and read them without getting confused about who's who and past plots, this is all about Portia and Luke….and off course Silversmoke, sigh!
That first chapter, Oh my goodness!! What a start, it grabs the attention within a few short words, you are completely hooked right to the last page. Passionate and stubborn Portia is on her way to meet up with the legendary highwayman 'Silversmoke' – I am in pure heaven, serious swooning for this man – anyway, before I become hot and bothered for the gorgeously rough and brooding Silversmoke 😉 Lady Portia wants the notorious highwayman's help. She wants him to find out what happened to the man she always though she would marry; the dandiest of dandy's Joel. Portia really shouldn't be bothered about the whereabouts of Joel and she knows that this meeting would be the scandal of the year, especially as she is engaged to marry the notoriously eccentric and quiet; Duke of Fountainhurst. He isn't at all what you would think of as a Duke, he isn't one for society and even worse he has a thing for bugs – which makes enlightening conversation for sure. She isn't thrilled about marrying Lucas, but she is a well bred young lady who knows her place and what is expected of her and she also knows that she would never do anything to hurt Lucas' feeling even of she does find in a bit of a bore, which is why he must never find out about her dealings with Silversmoke – how little she knows! 😉
What Portia doesn't know is that the rugged, charming and seduction highwayman she has taken a shine too, is none other then the man she is about to marry. Yes, you guessed it our eccentric Duke has a secret – a big one, he is iving not just a double life, but he has three personas. Himself; Luke, the Duke; Lucas and Silversmoke. The reason why Luke has taken up the mask is heart-breaking, when Luke reveals all of his heart about the circumstances that has put him where he is, I wanted to jump into Moonlight Square and hug him for dear life.
Luke, Luke, Luke!!! Be still my beating heart, he is a wonder. You never know which 'side' of Luke is going to appear, Luke himself, the man wanted to do the right thing but is emotionally lost Or the Duke himself; staid, bookish and quietly passionate Lucas or will it be the dangerous, brooding, rough around the edges green eyed devil that makes me swoon on sight ……I say, as I crash to the ground because my legs have given out on me at his seductive smile. Double Swoon!! You know me, I have a serious weakness for green eyed rogues 😉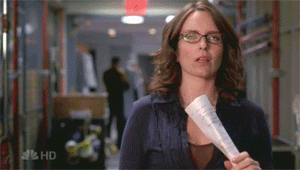 Talk about sexy! No matter which of his persona's he is using, you will fall head over heels in love with him….or head over heels in bed with him 😉 Honestly, though this man is far more then a fine chest, good firm pair of arms and a rugged countenance, he is a multi-layered man. there are a lot of complexities about him, there is this lonely feeling you get from him, he does want love but he doesn't feel ready for it. But, any woman who finds herself  under that intense green gaze then she is very, very lucky indeed! No, I am not at all jealous of Portia, not one bit!
I really won't delve too much into the story with this review, you know me no spoilers! But, as you may have guessed there is so much more then meets the eye, but let me say that when all pieces of the jigsaw fall into place you will not be disappointed, this is stonking great story!
I love the relationship between Luke and Portia, its complex, seductive, the chemistry is tantalizing, those heated glances and the gentle touches are just gorgeous. I so love these two, they maybe one my favourite couples of the year.
This is just too damn good!! This has a real Inferno Club feel to it; smouldering chemistry between Portia and Luke, a Duke with a secretive side, a constant undercurrent of danger and a sub plot that is so dark, deadly and ridiculously addictive that it will make you sit up straight and go; 'Wow'. It beautifully written by a hugely talented author who truly knows her craft, she is a master at historical romances with edge. The pacing, is fantastic, it takes the reader on a real roller-coaster journey of emotions. You never know what is around the corner, will Silversmoke find Joel? Will Lucas and Portia ever find what they are both are looking for? You will have to read it to find out won't you 😉
Overall, a perfect adventuresome romance, Gaelen you have ruined me for every other hero in the world, Luke/Silversmoke have settled in my heart and will never leave again. I cannot recommend this book more, it needs to be read its as simple as that!
All I can say now is; roll on the Moonlight Marquesses; Peter, Sidney, Hunter and Arvendon. I am soooo excited about those!!
This was an Arc copy via the author in exchange for an honest review, thank you so much Gaelen.
Duke of Shadows is to be released tomorrow; 21st May, and do go and grab yourself a copy.