Gabrielle Kimm ~ Courtesan's Lover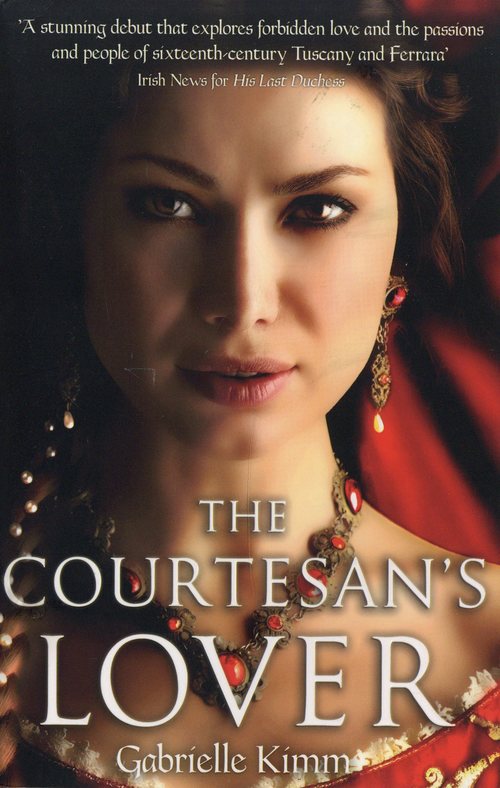 Back Blurb :
Francesca Felizzi, former mistress of the Duke of Ferrara, is now an aspiring courtesan. Astonishingly beautiful and ambitious, she revels in the power she wields over men. But when she is visited by an inexperienced young man, it becomes horribly clear to Francesca that despite her many admiring patrons, she has never truly been loved. Suddenly, her glittering and sumptuous life becomes a gaudy facade. And then another unexpected encounter brings with it devastating implications that plunge Francesca and her two young daughters into the sort of danger she has dreaded ever since she began to work the streets all those years ago.
My View :
This is so good it has everything that a Historical Romance should have it has brilliant charector's, equally thrilling plot and a scenery to die for. Francesca is a strong, well thought out and balanced charector that you can't help yourself but instantly like. This isn't the only  time that we have been introduced to Francesca though she is in the other  Gabrielle Kimm novel ~ His Last Duchess ~ but as good as His Last Duchess was this one is so much better, in the other one you only get a glimpse of Francesca but in that glimpse she instantly came across as a strong willed woman with fierce loyalty to those she care's about and that made you want to know more about this young woman. And The Courtesans Lover doe's not disappoint we see her in full.
Francesca may still be a prostitute but we see her go from the abused, human punch bag from the last novel to a high and mighty courtesan, we see how she fall's in love and how she is keenly protective of those around her that have got past her defenses and managed to get into her inner circle.
Gabrielle Kimm is an intelligent and skilled writer, she easily mixes a not quite run-of-the-mill love story with an intriguing tale that hastwistss and turn's that will keep you hooked from the first page and wanting more when you have closed the book at the end. I love the fact that it's set in Italy it's a nice change from the Tudor and what's even better there isn't a Borga insight.
It would be interested in to have another one about Francesca but seeing as eventually end's up leaving her courtesan way's and finally settling down I think that is it the best thing to leave her story where she is, but I do hope that Kimm write's another in this era. I know she has done The Girl With The Painted Face which is incredible, but I am looking forward to another Kimm masterpiece.